Happy Mother's Day!
This year we're celebrating Mother's Day and a cause close to our hearts.
Bunches of Love
Every year, the Save-On-Foods Bunches of Love campaign raises funds to support women's health programs across Canada.
Mother's Day and flowers are the perfect partnership and Save-On-Foods is once again running our campaign Bunches of Love to celebrate Mom and support women's health. Buy flowers or selected potted plants and garden centre items from May 5th to 11th and 100% of net proceeds will be donated to women's health initiatives across Western Canada. From pregnancy to birth to overall women's health, these select charities are meeting the healthcare needs of women in our community.
Visit to Bunches of Love learn more.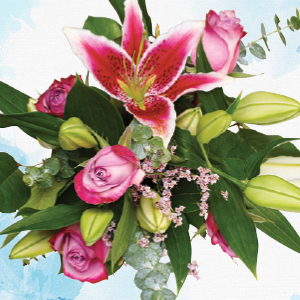 Our Women's Health Partners
Alberta Women's Health Foundation
Support from the Save-On-Foods Bunches of Love campaigns has helped fund a seventh operating suite at the Lois Hole Hospital for Women. This operating suite will handle the growing number of cancer surgeries the hospital performs each year, as well as emergency cesarean section deliveries that occur as a result of the hospital's specialization in high-risk pregnancy and delivery.
To learn more please visit albertahealthservices.ca
Health Sciences Centre Foundation Manitoba
"On behalf of all the staff and patients at HSC Women's in Winnipeg, Manitoba, I want to express my sincere appreciation to Save-On-Foods and all who support the Bunches of Love campaign" says Dr. Erin Dean, Medical Director, Women's Health at HSC Winnipeg.
"At HSC Women's, we provide a variety of care including ambulatory, pregnancy and prenatal, labour and delivery, postpartum, and surgical care—including tending to the sickest newborns in Manitoba—in our neonatal intensive care unit. Thanks to your generosity, our hospital is better equipped to meet the health care needs of women, and their newborns, from across Manitoba, north-western Ontario, and Nunavut. Your ongoing support helps HSC provide the best care possible when families are facing their toughest challenges. Thank you for supporting Manitoba's hospital."
To learn more please visit hsc.mb.ca
BC Women's Health Foundation
BC Women's Health Foundation (BCWHF) is BC's largest non-profit organization dedicated to advancing the full spectrum of women's health.
Women's health has historically been sidelined, mostly because it was assumed that it was the same as men's health. The male body was used as the baseline for all health research, education and, from there, practice. In other words, if we knew something about the biology of men, we assumed that the same applied to women. All gendered research today tells us this was absolutely wrong.
Our society has yet to prioritize understanding why women's bodies are different. Without adequate research, doctors are not equipped. Without adequate education, the unique healthcare needs of women are not validated.
To find out more about their vision of healthy women everywhere, capable of anything, visit bcwomensfoundation.org
Jim Pattison Children's Hospital 
Founded in 1992, Jim Pattison Children's Hospital Foundation is dedicated to raising funds for the enhancement of maternal and children's health care in Saskatchewan and Jim Pattison Children's Hospital. They are proud to facilitate enhancements to the province's maternal and paediatric equipment, research, and technology needs.
The Jim Pattison Children's Hospital – officially opened on September 29, 2019 – will serve Saskatchewan residents as a world-class facility for generations to come.
For more information please visit Jim Pattison Children's Hospital Foundation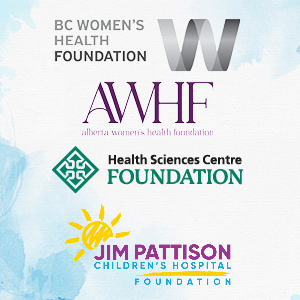 Make Mom Happy!
Mom continues to be the heartbeat of the household, the backbone of the family, and this year we want to celebrate all the Moms and everything they do.
In addition to all the hats normally worn, Moms have become stay-at-home teachers, side-hustlers, and have had to be more creative than ever to keep their families happy, healthy. Moms have had an especially challenging year and deserve to be spoiled like never before! Whether you're celebrating your Mom, your partner's Mom or your friends that are Moms, this is definitely the year to show all the Moms how much we love and appreciate them, after all it is the #1 job!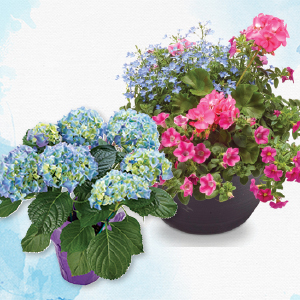 Cheers To All the Moms!
There are so many "Moms" in our families and communities. Let's show all these amazing Moms how much they mean to us and how much we appreciate them. We all know these Moms:
Girlfriend-Moms
Co-worker/Employee-Moms
Neighbour-Moms
Team Moms
Sister, Daughter & Granddaughter-Moms
The "Mom" role has definitely evolved over the last few years, not only in terms of what Moms do, but with the impact they have on our families and communities. Let's make all the Moms happy. Sometimes the smallest gesture of appreciation can make the biggest impact.
Inspire and Celebrate the Moms In Your Life
How do you show Mom how much she means to you? Flowers? Breakfast in bed? Her favourite meal? A day of pampering? There are so many ways to show Mom she's amazing! We've put together some great ideas to inspire.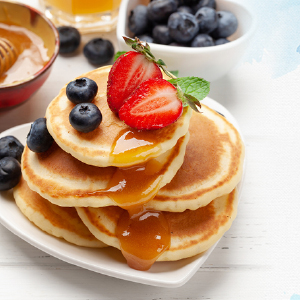 Send a Card! This is the easiest and most popular way to show Mom you love her, but we suggest taking it old school by making her a card- perfect for the kids! Or, take it new school and send her a heartfelt e-card. Digital cards are a great alternative and bonus- they won't get lost!
Create a Slideshow! Fun, family memories are the best gift. Put together a slideshow collection of your favorite childhood photos and/or videos that your Mom is sure to appreciate. Add in some sentimental music, loving quotes, or voiceovers from other family members to make it even more personal.
Make a Memory Jar What a wonderful way to show Mom you love her and maybe invoke a few happy tears. Write out some of your best memories on pretty paper and include memorable things you have done together, favourite family holidays and events, special things she has done for you, the best advice she has given you, and the ways that prove she is the best Mom ever!
There are so many ways to spoil the Moms in our lives. Letting her sleep in, delivering breakfast in bed, or giving her have an afternoon to herself to read her favourite book or watch her favourite movie, are great ways to let her know she's appreciated. Don't forget the flowers!