Just because the ingredients for dinner are already in your pantry doesn't mean the meal can't be out of this world. Some of my favourite lunch and dinner ensembles come from ingredients that always seem to be right within arm's reach in this drawer or that cupboard. Quite often we view canned goods as ready to go, already portioned ingredient, instead of flavorful features of their own. Too often we view jams, jellies, and spreads as add-ons instead of essentials. And far more than we should we see bags of nuts or grains as fillers to be folded into bread or placed under a protein.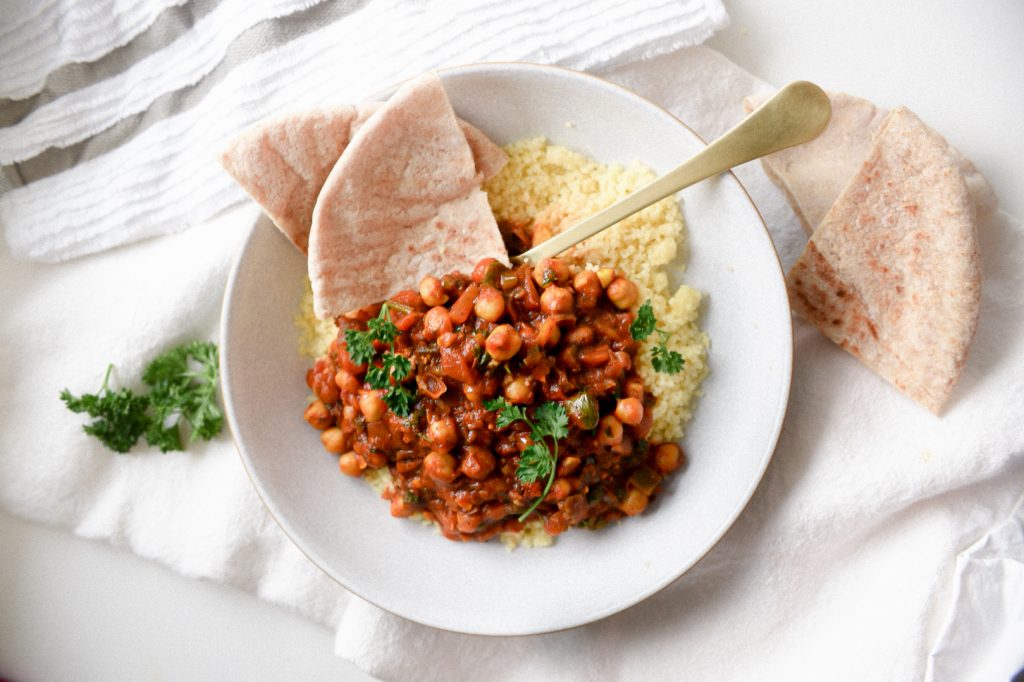 In the recipes below I'll show you how to turn common pantry items into a tasty and unique dinner to fill your whole family. Don't underestimate what's already in your pantry – I promise there's a lot of flavour hiding on those shelves!
Moroccan Chickpea Stew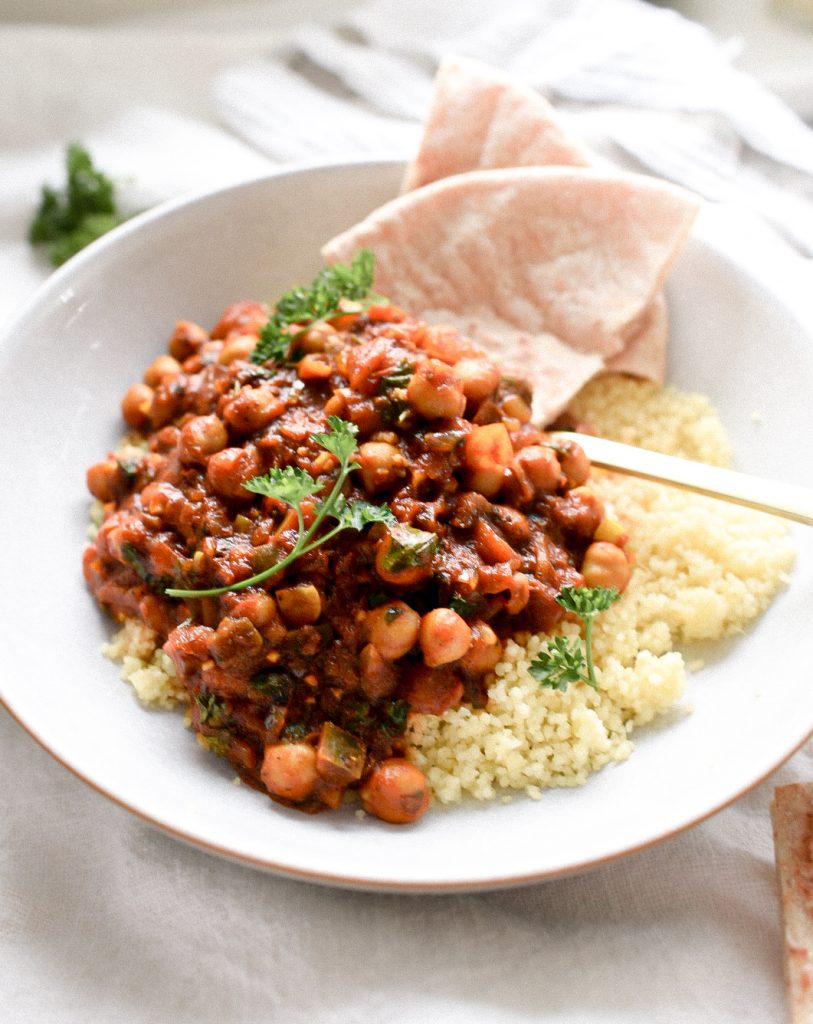 Ingredients 
2 tablespoons vegetable oil
½ large sweet onion – diced
1 teaspoon cumin
2 teaspoons chili powder
½ teaspoon turmeric
½ teaspoon paprika
¾ teaspoon garam marsala
¼ teaspoon cinnamon,
4 cloves minced garlic
2 tablespoons tomato paste
1 can of fire-roasted tomatoes (I use Western Family fired roasted tomatoes)
1 can of chickpea – strained
½ cup chicken broth
¼ cup of chopped cilantro
¼ cup of chopped parsley
Directions
In a medium pan on medium-high heat add vegetable oil and diced onion. Sauté until translucent in colour. Add all the spices and minced garlic. Cook for an additional 3-5 minutes. Add tomato paste. Stir another 2 minutes. Add fire-roasted tomatoes, chicken stock and chickpeas. Reduce heat to medium/medium-low and allow the sauce to thicken. If sauce becomes too thick, add a splash more chicken broth.
Once ready, fold in cilantro and parsley and serve over rice or couscous.
Optional: Top with tzatziki or a fried egg with some warm pita bread.
3 Ingredient Peanut Butter Cookies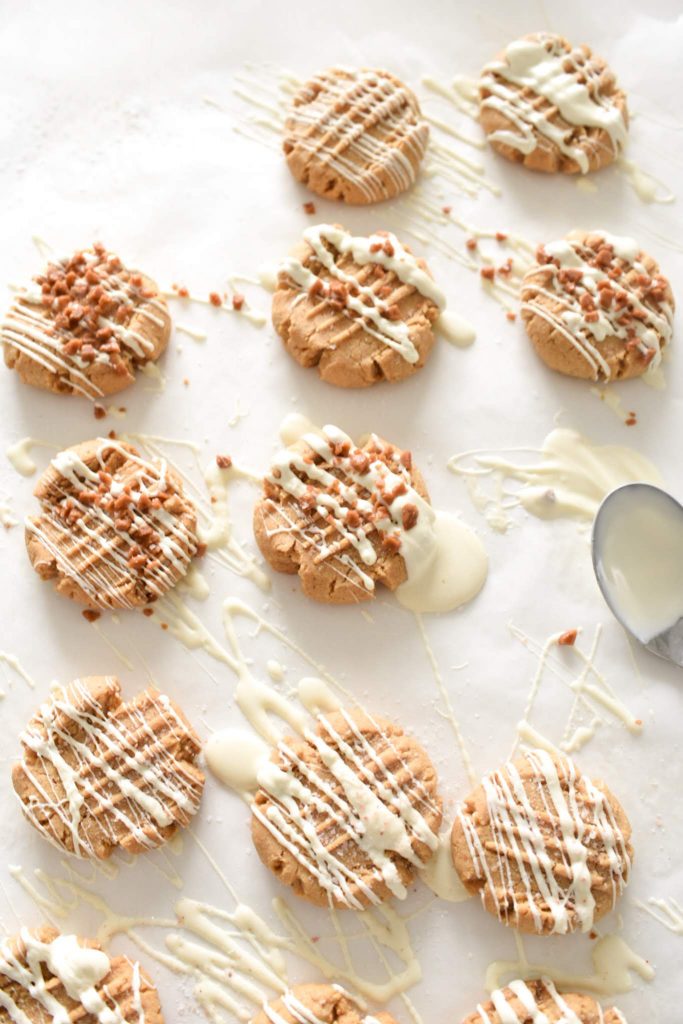 Ingredients
1 cup smooth peanut butter
½ cup sugar
1 egg
Directions
Preheat oven to 325 degree F.
Line a baking sheet with parchment paper.
Mix peanut butter, sugar and egg together until it forms a sticky dough. Scoop out dough and form a ball about 1- 1 ½ inches in size. Place on baking sheet with parchment paper. Continue with remaining dough – allowing 2 inches in between.
With a fork, press into each ball.
Bake for 20 mins or until just slightly golden on the edges. It's important not to over bake!
Remove and transfer to a cooling rack and allow to cool for 5-10 minutes. Enjoy!
Optional:
Use Western Family chocolate melts for some drizzle on top!
About The Author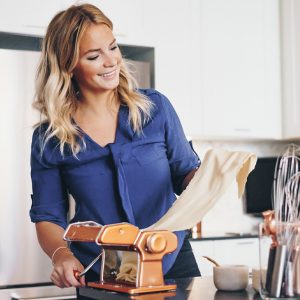 Thea Van Herwaarden is a Vancouver-based food blogger and on-air talent known worldwide. She has appeared on both Canadian and American television, acted as a national campaign spokesperson for major lifestyle chains, and serves currently as a brand ambassador for a wide range of food and home brands. In 2017, her skills in the kitchen landed her in the "Top 2" spot on Master Chef Canada. Following that, her version of a nduja ricotta tortellini made it on the menu of Jamie Oliver's restaurant, Jamie Italian. Thea has since then launched her own brand, Théasty, where she showcases global tastes and travel, national and international restaurants and recipes, as well as lifestyle tips. All of this is shared with her loyal 19K followers on Instagram, and on her blog.