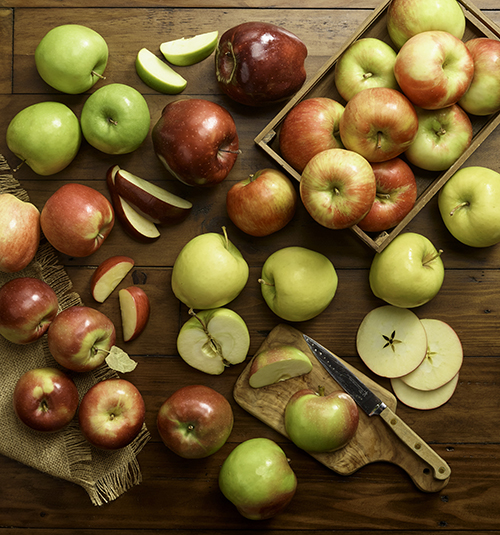 Is it good to eat an apple a day? Yes! As one of the most cultivated and consumed fruits in the world, apples are continuously being praised as a miracle food.
The Amazing Apple
Apples are nature's perfect food. They are incredibly good for you and eating an apple a day, as they say, can lower the risk of many major diseases, including diabetes and cancer.  An apple's soluble fiber content may promote weight loss and gut health.
The Health Benefits of Apples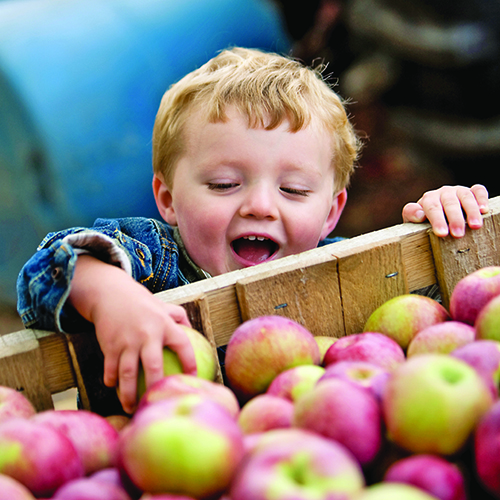 Apples are a good source of fiber and vitamin C.
Apples contain B-complex vitamins (riboflavin, thiamin, and vitamin B-6) – these vitamins are key in maintaining red blood cells and the nervous system in good health.
Apples promote heart health in several ways. They're high in soluble fiber, which helps lower cholesterol. They also have polyphenols, which are linked to lower blood pressure and stroke risk.
Apples contain minerals such as calcium, potassium and phosphorus.
Eat the apple peel as most of the fibre and antioxidants are in the peel.
Varietals
How many varieties are there? Literally thousands! There are 2500 varieties of apples grown in North America.
The most popular varietals are:
Ambrosia
Sweet as honey and are great for baking, pies, salads and beverages.
Granny Smith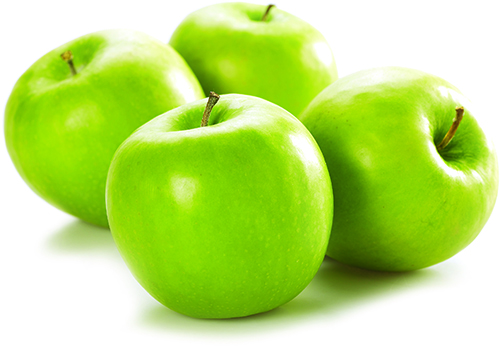 Crunchy and tart and great in salads, pies, sauce and baking.
Red Delicious
Crunchy and Mildly sweet and excellent in salads.
Fuji
Crunchy, super sweet and excellent in salads.
Gala
Crisp and very sweet and great in salads and sauces.
Honey Crisp
Crisp and distinctly sweet. This varietal is great in salads, pies and great for baking.
McIntosh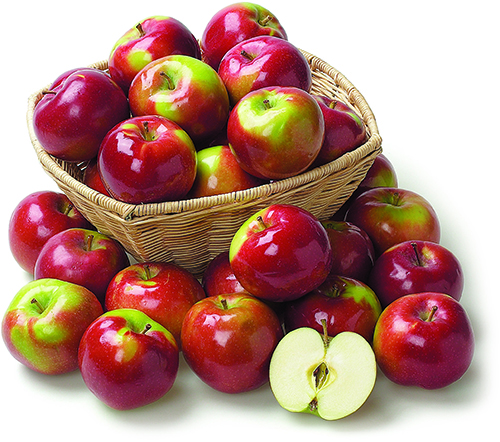 Sweet and crisp and best enjoyed fresh, in baking, in beverages and sauces.
Cripps Pink
Crunchy and sweet-tart. Cripps Pinks are excellent in salads, pies and sauces.
Golden Delicious
Crisp and sweet and perfect for any recipe.
How To Select and Store Your Apples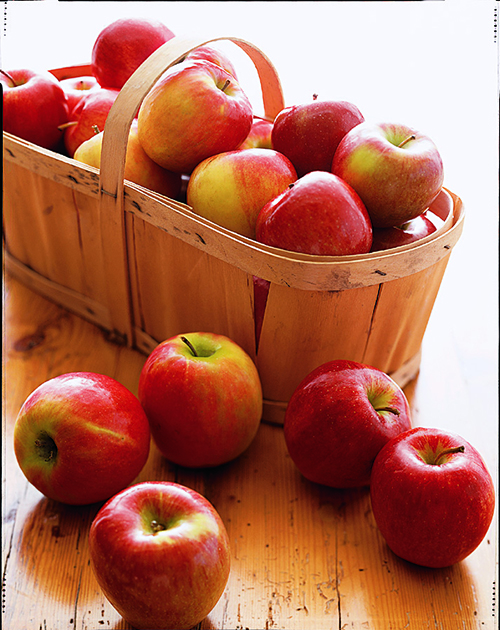 Check the apple's firmness: Pick up the apple and gently press a small area of the fruit's skin. It should be firm to the touch. Avoid apples that are noticeably soft, discolored, or indent easily after you press the skin.
Store your apples in a cool basement, garage, shed, fruit cellar or refrigerator.
Tips For Preparing and Cooking
Apple skin becomes tough and it will not break down when cooked. Use a vegetable peeler, instead of a knife, it's faster and removes less flesh.
Don't throw the apple peels away- use them! Store the peels in the freezer and use them to steep a tea, add them to a simmering oatmeal or add them to a smoothie.
Try using a melon baller to core your apples- quick and easy!
Enjoy Apples In…..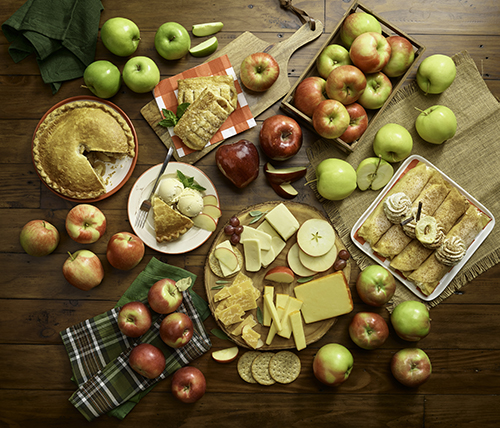 Grilled Brie with Apples, Honey and Walnuts
One Pan Pork Chops with Apples and Onions
Local Is Best!