Blueberry Recipes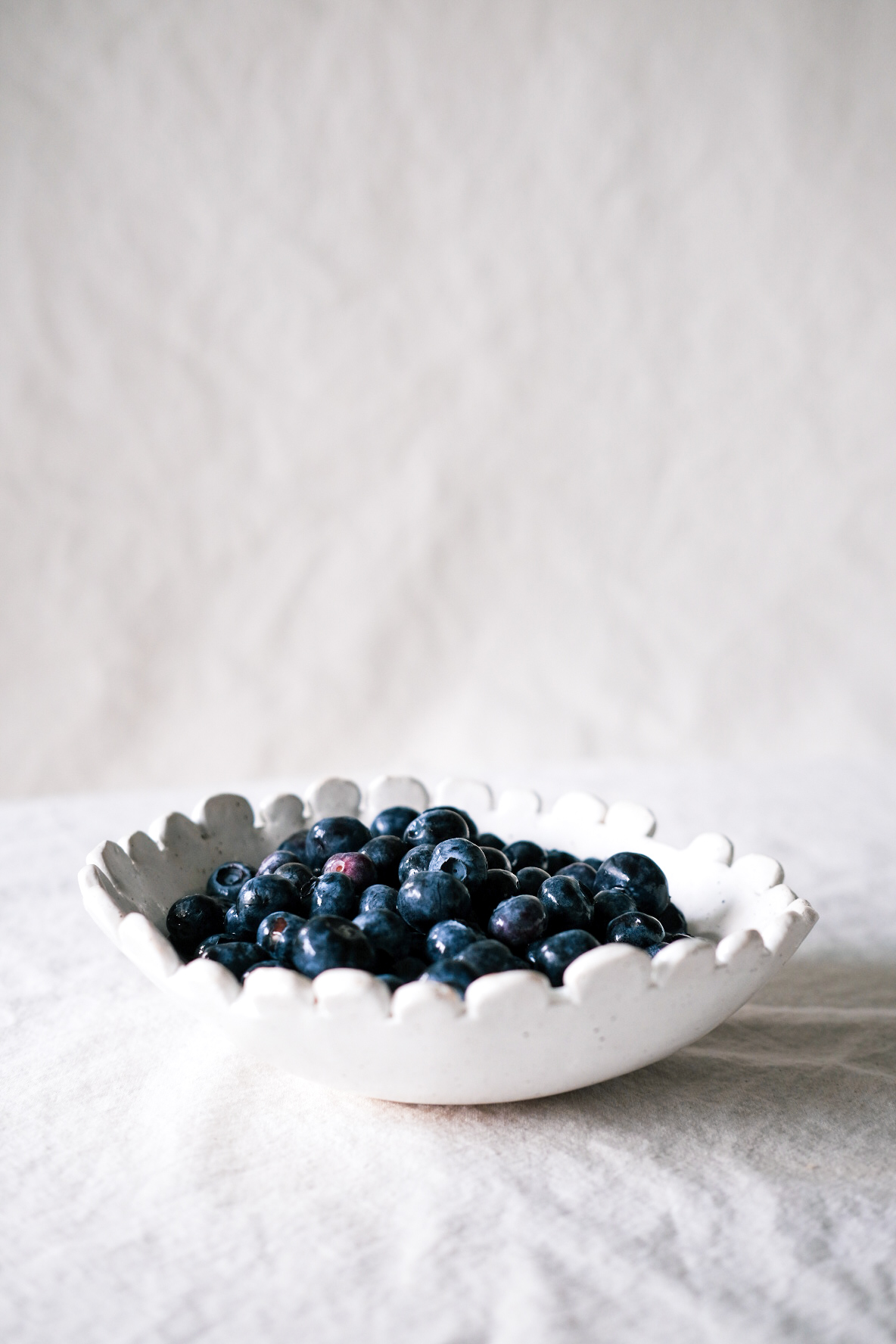 Summer is in full swing and you know what that means, delicious and abundant fresh produce, specifically … BLUEBERRIES! Local blueberries are finally in season at Save-On-Foods and I could not be more excited! Yes it's true, you can get blueberries all year long but there's something about enjoying these delightfully juicy, perfectly sweet little blue berries when they're in peak season. 
If you're looking to make life a little sweeter this summer, I've got three fresh recipes that make use of this powerful antioxidant rich superfood. With a focus on simplicity, these recipes showcase the flavours of summer and can be made in less than thirty minutes (win), which means you can enjoy delicious food, for breakfast, lunch and dinner, and take full advantage of the beautiful warm weather.
BREAKFAST | Blueberry Basil Smoothie Bowl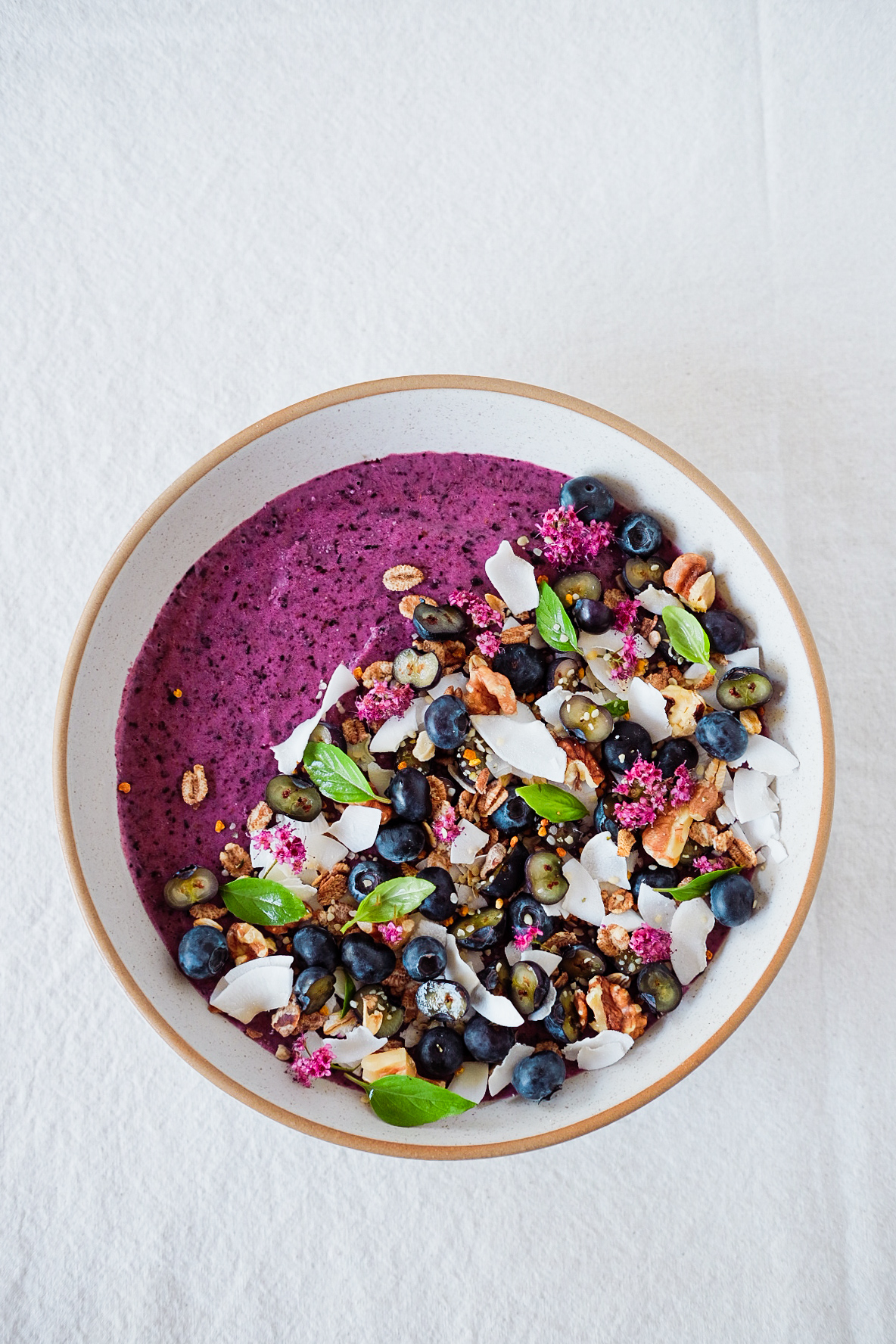 Let's start with breakfast. If you love a sweet and savoury pairing, this creamy Blueberry Basil Smoothie is for you! The fragrant basil is refreshing and aromatic, and perfectly balanced by the subtle sweetness of fresh blueberries. This smoothie takes only minutes to bake and can be enjoyed on the go!
Ingredients
Optional Toppings
Granola
Fresh blueberries
The Steps
Place all ingredients in a high-powered blender and blend until smooth. Start with ½ cup of almond milk and add more if needed to reach the desired consistency.
LUNCH | Ricotta Flatbread with a Blueberry Balsamic sauce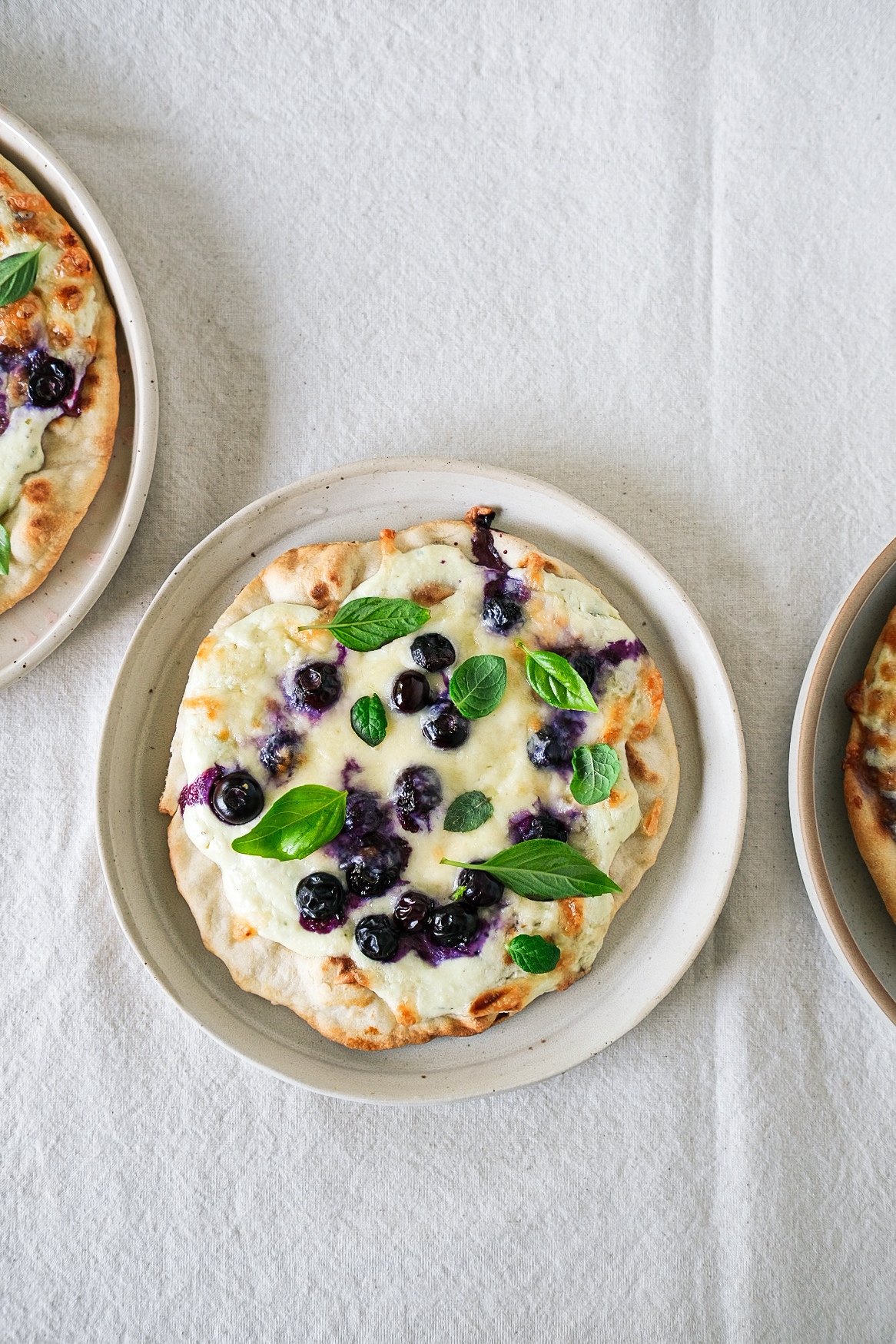 If you're looking for a light lunch, this flatbread is the solution. It's a bright summery recipe that will have your tastebuds craving more … and more and more. Fresh blueberries add a burst of flavour to every bite and the Blueberry Balsamic adds yet another berry infused element! It may just become your new summer go to recipe.
Ingredients for the Blueberry Balsamic Sauce
Ingredients
The Steps
Add all ingredients to a high-speed blender, pulse until you achieve a smooth consistency. Place in the fridge and cool while you prepare the flatbread.
Ingredients for the Flatbread
2 pieces whole grain naan
2 tbsp olive oil, plus more for brushing
1 cup ricotta cheese
1/2 cup Mozzarella Fresca
salt and pepper, to taste
2 cloves of garlic minced
1 tbsp honey
Juice of one lemon
Zest of one lemon
7-12 fresh basil leaves, divided
1 cup fresh blueberries
1-2 cups fresh mixed greens, baby kale, arugula or baby spinach
Blueberry balsamic sauce
The steps
Preheat the oven to 400ºF.
Line two large baking sheets with parchment paper.
Arrange naan on your baking sheets. Brush each piece of naan with olive oil.
Add the ricotta to a food processor and pulse until smooth. Add 3 basil leaves, olive oil, garlic, honey, lemon juice and zest to the food processor and pulse until combined. Season with salt and pepper.
Divide the ricotta evenly between the two pieces of naan. Spread it evenly, leaving a 1 inch border around the edges.
Top each piece of naan with mozzarella and blueberries.
Bake for 15-20 minutes, or until the crust is golden and the cheese is melted.
Remove from the oven and top with baby arugula, remaining basil.
Drizzle with Blueberry Balsamic sauce, slice and serve!
DINNER | Blueberry Mozzarella Salad
This Blueberry Burrata Salad is such a fresh and vibrant dish that pairs perfectly with both plant and animal based proteins. Some of my favourites include grilled salmon, sautéed prawns in garlic and lemon, or a maple marinated tofu. Sounds pretty delicious, right? Whip this salad up in minutes and wow your guests at your next outdoor gathering.
Ingredients
Juice from one lemon
Zest of half a lemon
2 tsp honey or maple syrup
1 tbsp Western Family Dijon mustard
1-2 cloves of garlic, finely minced
2 tbsp olive oil
salt and pepper, to taste
4 cups mixed greens, arugula, baby kale, butter leaf, spinach
1 cup of blueberries
1/2 cup toasted walnuts
1 avocado, peeled and sliced
The steps
Warm a small pan over medium high heat. Add walnuts and toast until they begin to become fragrant and golden in colour. Toss frequently to prevent burning, approximately 5 minutes. Remove from the heat and transfer to a small bowl.
Add lemon juice, zest, honey, dijon, garlic and olive oil to a small bowl. Whisk to combine. Season with salt and pepper. Set aside
To a large bowl add mixed greens. Next, top your greens with fresh blueberries, toasted walnuts, avocado and mozzarella. Drizzle the dressing on top and toss to combine. Season with salt and pepper and serve.
About the author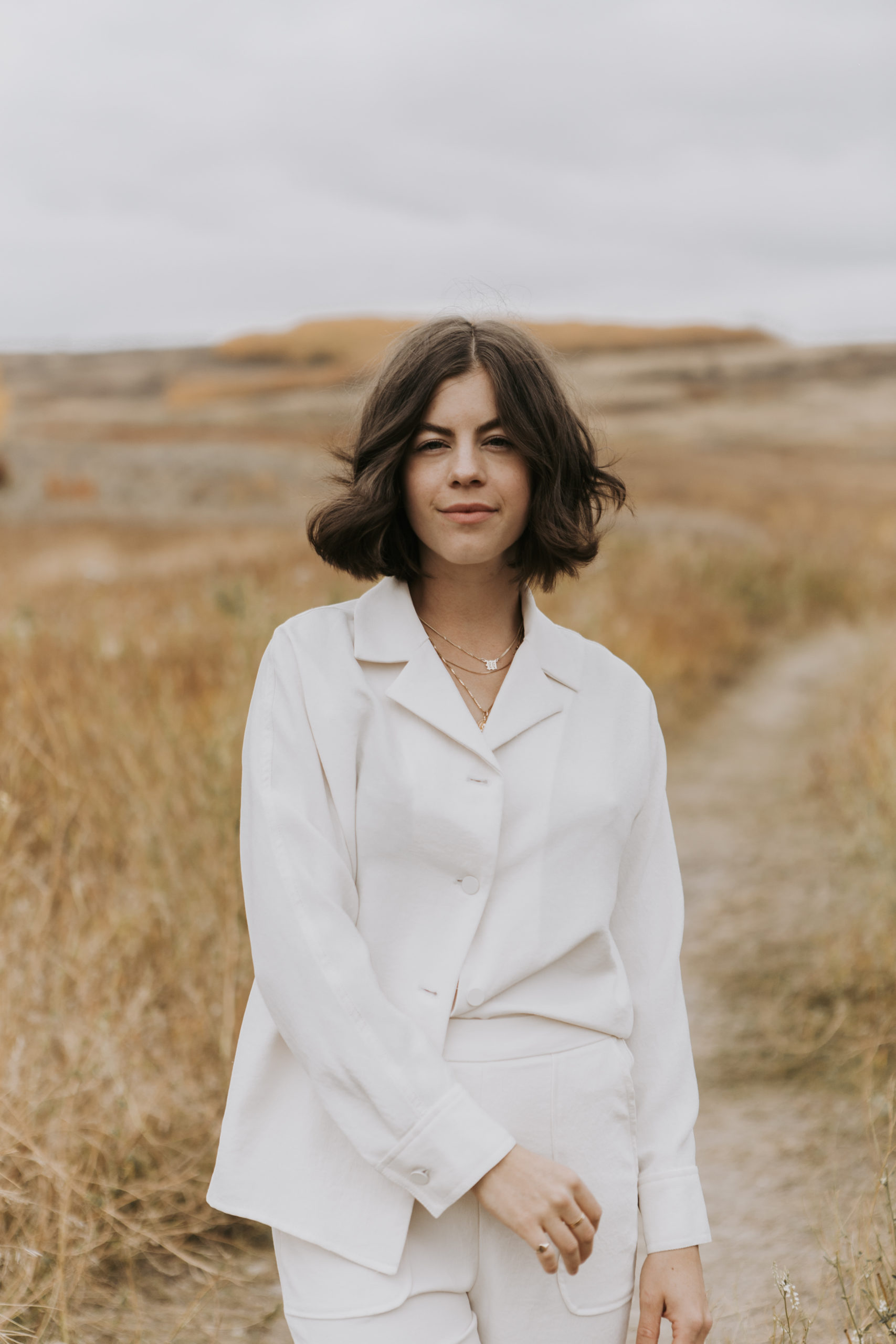 Mia Campbell is a Calgary based Food blogger and recipe developer. With a passion for food styling and photography, she works closely with brands to curate aesthetically pleasing imagery to help develop and share their food story. Mia's passion is in the kitchen — making, styling, shooting and of course eating, delicious food! If you're hungry for some tasty content, you can be sure that Mia will be serving it up on her blog at thewellth.com and social media. Take a peak and be sure to give a recipe a try, your tastebuds will thank you!