Happy Easter!
Spring ushers in one of the most cheerful holidays of the year: Easter! The special springtime occasion symbolizes hope, renewal and growth. Easter is virtually synonymous with pretty pastels, beautiful blooms , chocolate bunnies, Easter egg hunts and delicious food!
From turkey, ham, appies and yams to hot cross buns and cheesecakes, Save-On-Foods has all your essentials to Make Easter Amazing!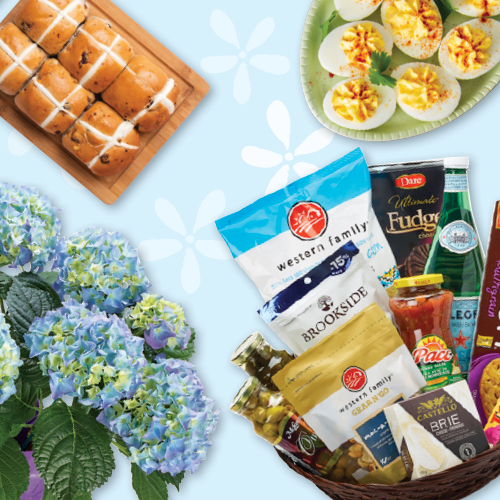 Easter is just around the corner, bringing with it some of our favourite things about the approaching season: delicious food and fun with the kids! With Easter comes hope and optimism it's a great time of year to celebrate and look forward to the great things to come. Let's Make Easter Amazing!
Make Easter Unforgettable With Our Easter Egg Hunt Toolkit!
Make this year's Easter unforgettable with our fun twist  on the classic egg hunt!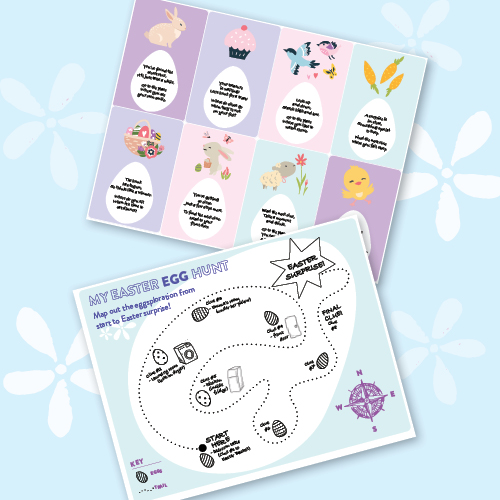 Clues: Use the clues provided or customize your own with our blank template. Download the Clues!
Map: Let us help you with the planning. Map out your hunt from Start to Easter Surprise. Consider this as the Easter Bunny's cheat sheet! Hopefully you can take your hunt outside, but if not its still fun indoors. Download the Map!
Steps:
Once you've mapped out your hunt, place each clue inside a plastic Easter egg (make it delicious by including a couple chocolate eggs or a few jellybeans!)
Leave clue #1 inside an empty Easter basket (this will mark the start of the hunt and lead children on their way)
Using your map as a guide, hide the remaining clues & goodie filled eggs in their pre-determined locations throughout house or yard
Scavenger hunts always end in treasure, so be sure the final clue leads to an Easter Surprise!
We've made Easter even easier with our online shopping, check it out!

For more delicious information please visit Save-On-Foods
Happy Easter!