Share It Forward
Save-On-Foods and Western Canadians are coming together to Share It Forward for local food banks.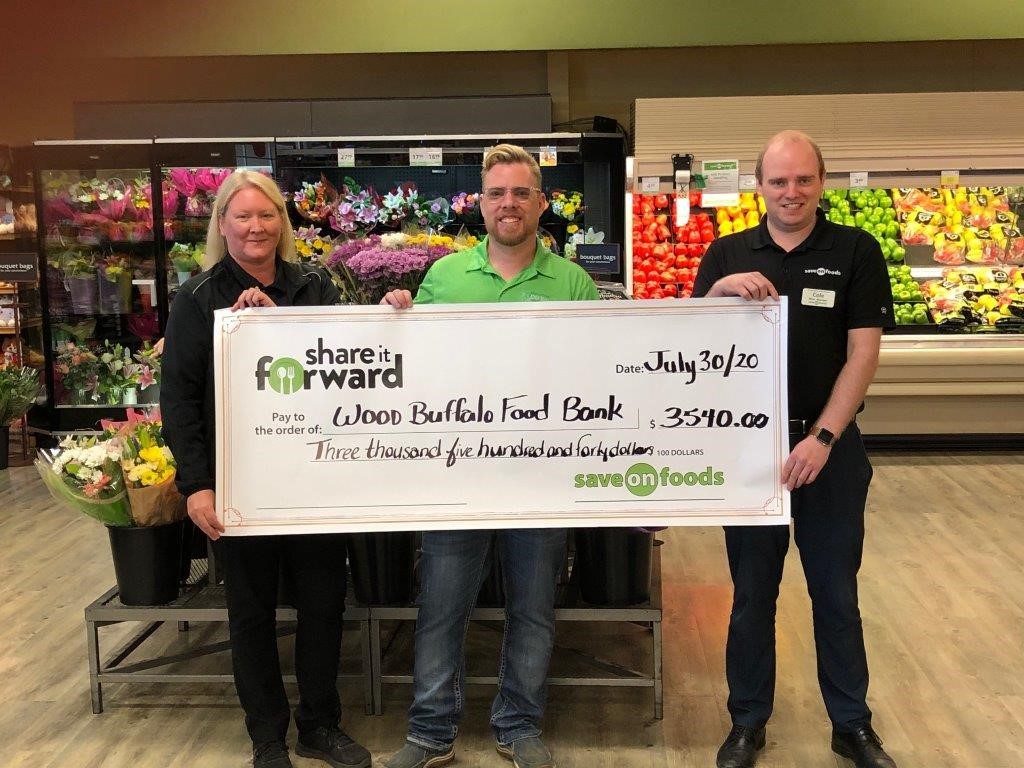 For the 4th year in a row, amidst the hardships many families face due to the unprecedented disruptions caused by the COVID-19 pandemic, Save-On-Foods and Western Family are teaming up once again and asking western Canadians to join them in supporting those most vulnerable in our communities.
The annual Share It Forward event runs for seven days, and participation couldn't be simpler. When you shop online or in-store at any Save-On-Foods, PriceSmart Foods and Urban Fare store between June 17 and 23, 2021, they will give back 50% of the net proceeds from all Western Family purchases to local food banks. Save-On-Foods aims to raise $300,000 during the event week, in which all funds will go directly to the local food banks in the communities where they were raised. Meeting this year's goal would mean surpassing the $1 million milestone in funds raised over the lifetime of the program.
"It's more important than ever that we, as Canadians, come together to support our neighbours during this crisis," said Save-On-Foods president Darrell Jones. "Local food banks play a critical role in our communities, and with the Share it Forward campaign, it's easier than ever to support the great work they do every day."
How You Can Support
Purchase any Western Family product between June 17th and June 23rd and we will donate 50% of all net proceeds to support local food banks. It's that easy!
About Western Family
Proudly supporting over 1,000 locally made Canadian products, Western Family partners with passionate producers and manufacturers who value high quality, traditional and authentic preparations, and healthy, tasty, sustainable and local ingredients when possible. Western Family uses the highest-quality ingredients in its products and offers a 100 per cent money-back satisfaction guarantee on its more than 2,800 products on the shelf.  Join in to be a part of the conversation by following us on Facebook and Instagram @westernfamilyca.
About Save-On-Foods
Save-On-Foods is a Jim Pattison business, committed to Going the Extra Mile for customers in every community served, every day. Known for its unique approach in customizing each store to best suit the needs of the neighbourhood by carrying more than 2,500 locally made products from more than 2,000 local growers and producers, the company has been innovating and putting customers first for over 100 years. Save-On-Foods, its supplier partners, team members and generous customers have donated more than $40 million to children's hospitals and contribute $3 million in donations to food banks across Western Canada each year.  Join in to be a part of the conversation by following us on Facebook, Twitter and Instagram @saveonfoods.