It's summer! That means longer days, BBQing, and eating outside. What tastes like summer more than fresh salmon? Salmon is one of the most nutritious foods on the planet. This popular fish is loaded with nutrients, it's versatile and delicious!
The benefits of salmon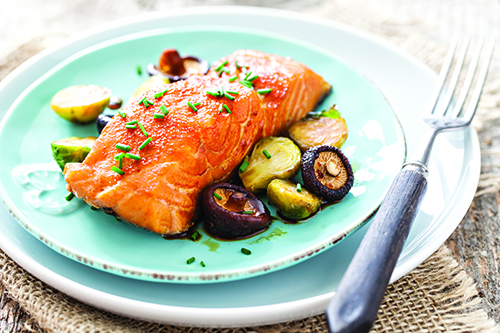 Rich in Omega-3 Fatty Acids
Salmon is one of the best sources of the long-chain omega-3 fatty acids EPA and DHA. These fats are considered a diet essential and may reduce the risk of heart disease.
Salmon is rich in high-quality protein.
Your body requires protein to heal, protect bone health and prevent muscle loss, among other things. Salmon provides 22–25 grams of protein per 3.5-ounce serving. M
Salmon is high in B vitamins
Salmon is an excellent source of B vitamins such as B1 (thiamin), B2 (riboflavin), B3 (niacin), B5 (pantothetic acid), B6, B9 (folic acid) and B12 which are needed for energy production, controlling inflammation and protecting heart and brain health.
Salmon is a good source of Potassium
100 grams of salmon provide 11–18% of the RDI of potassium, which helps control blood pressure and prevent excess fluid retention.
Salmon is delicious and versatile
Salmon is delicious and can be prepared in many ways. Try it steamed, sauteed, smoked, grilled, baked and of course in sushi! Having a tuna sandwich or salad? A burger? Try it with salmon instead.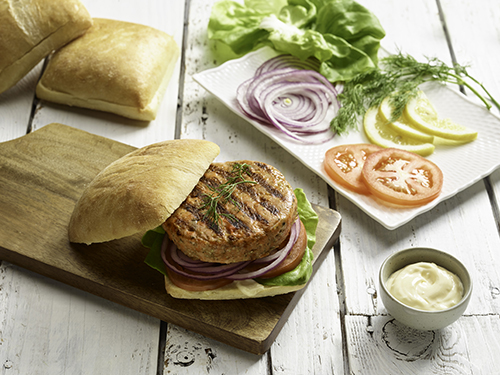 We Can Support Local
For over 25 years, we have been proud to partner with Canfisco of Vancouver, British Columbia, to bring you the premium selection of the freshest, highest quality seafood from local waters. As a fully-integrated fishery product organization, Canfisco has been harvesting and processing seafood for over a century and is a leader in wild salmon.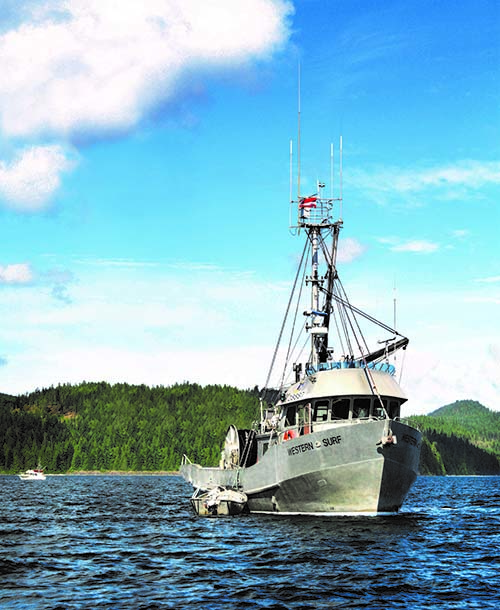 Enjoy these delicious salmon recipes all summer!
Ginger Peanut Salmon Noodle Bowl


Salmon Cakes with Spicy Turmeric