I strongly believe that everyone should have at least one good summer dessert in there back pocket- especially if it includes blueberries. The type of recipe that simple, a recipe you actually remember and don't have to dig out of whatever platform you've saved it to. A little something for everyone's taste buds, but isn't too complicated to execute because we all have better things to do in the summer. And it MUST involve ice cream.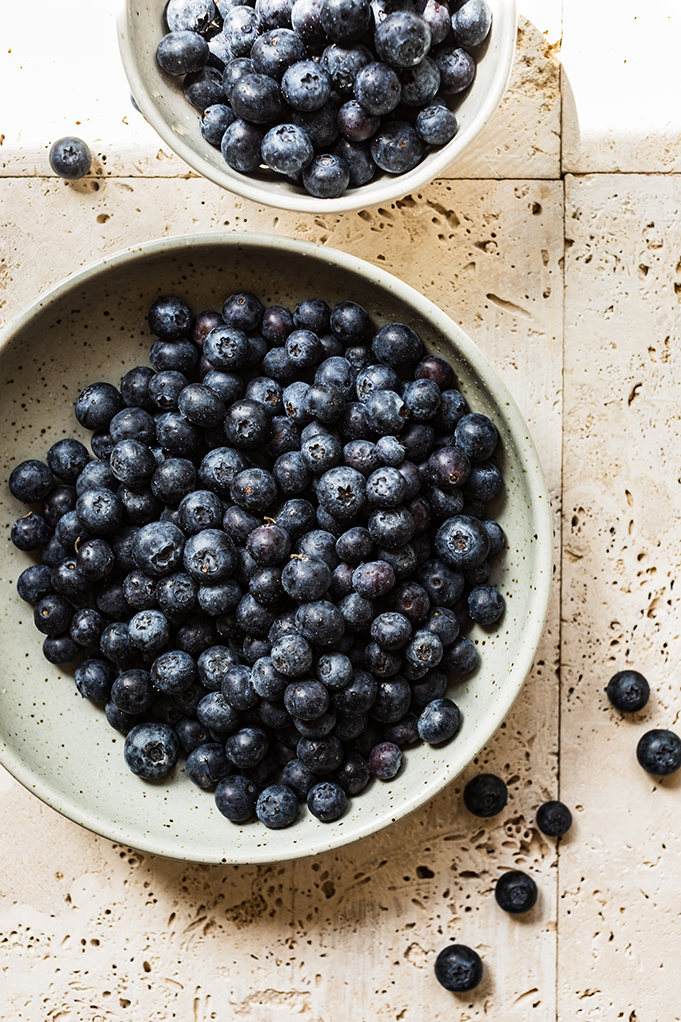 This summer blueberry galette is just that recipe for you! It's made with an easy rustic pie crust (the rustic means a free form crust doesn't need to be fused over with perfect edges) in season blueberries that burst when baking, perfectly sweet with a hint of thyme for an extra tasty flavour profile. A slice of this warm blueberry galette demands a big ol' scoop of vanilla ice cream – my favourite being the Western Family French Vanilla.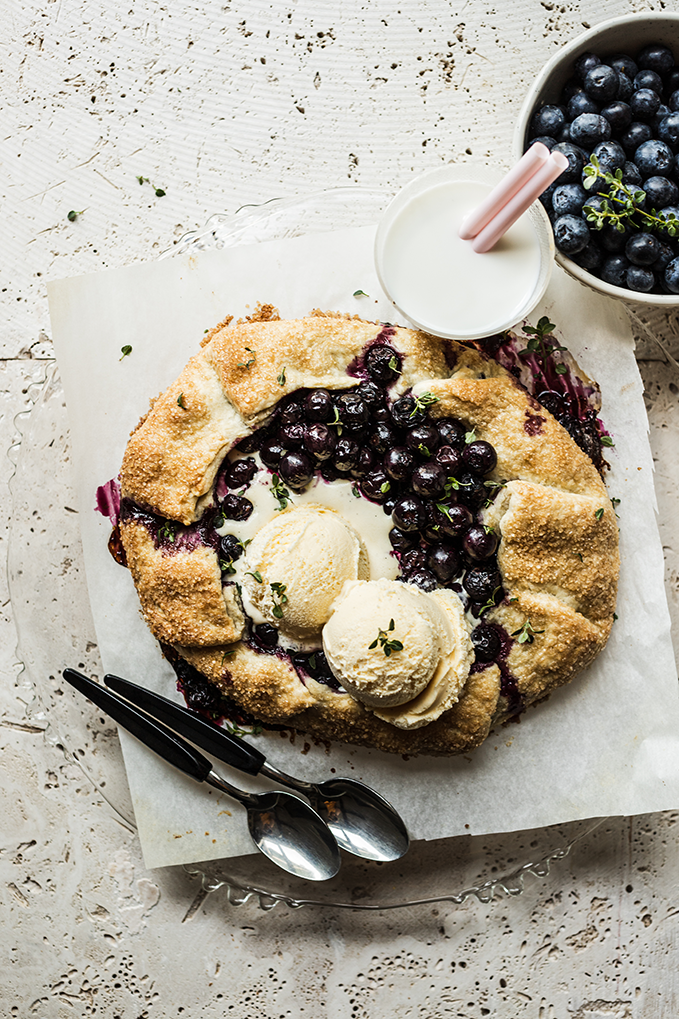 Best part of this recipe is the dough makes 2 galette crusts – You can double up the blueberry mixture and make two galettes for a larger crowd. Or keep the other in your fridge, ready for your next craving!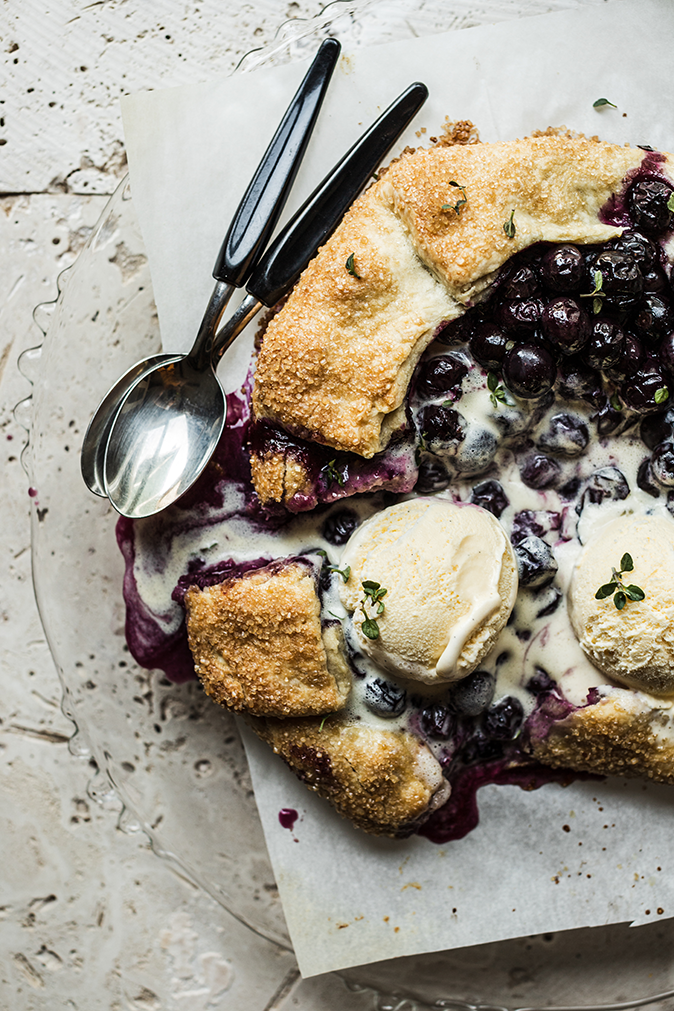 Rustic Summer Blueberry Thyme Galette
Ingredients
For the Galette Crust (Makes two crusts)
1 Cup of Chilled Unsalted Butter, cut into cubes
2 ½ Cups of All Purpose Flour
1 Tsp of Kosher Salt
2 Tsp of Granulated Sugar
½ Cup of Cold Water, plus another ½ Cup of Cold water to be added by the Tbsp
2 Tbsp of Whole Milk for Brushing
Demerara Sugar to Sprinkle around edges of galette crust
For the Blueberry Filling (Makes enough for one galette)
3 Cups of Fresh Blueberries
1 Tsp of Fresh Thyme
1 Tsp of Cornstarch
1 Tsp of Granulated Sugar
1 Tbsp of Lemon Juice
Western Family French Vanilla Ice Cream for Serving
Directions
In a food processor add cubed butter, flour, salt and sugar and pulse until butter cubes are incorporated into flour
On low, add half a cup of very cold water and turn food processor on low to combine, if needed, start adding additional half a cup of very cold water by tablespoons until the dough is formed as a mass that doesn't quite turn around in the food processor anymore.
Turn dough out onto a lightly floured surface. Split dough in half and form into two disks. Wrap in plastic wrap and place in the fridge for 30 minutes. If you're only using one, place the other in an airtight bag or container and place in the freezer for future use.
While the dough is chilling, add washed blueberries to a bowl with thyme, sugar, cornstarch and lemon juice and set aside.
Preheat oven to 350?F Roll out dough onto a piece of lightly floured parchment paper to form a roughly 12" circle.
Place the blueberry mixture in the middle of the galette crust and start to fold the edges over the blueberries and pinching in sections to form a rustic shaped circle.
Brush the visible crust with the milk and sprinkle with demerara sugar.
Place in the oven and allow to bake for roughly 30-45 minutes until the crust is golden brown and flaky and the blueberries are juicy and bursting.
Allow to cool for 5-10 minutes before slicing and serving with a scoop of ice cream for each slice.
About the Author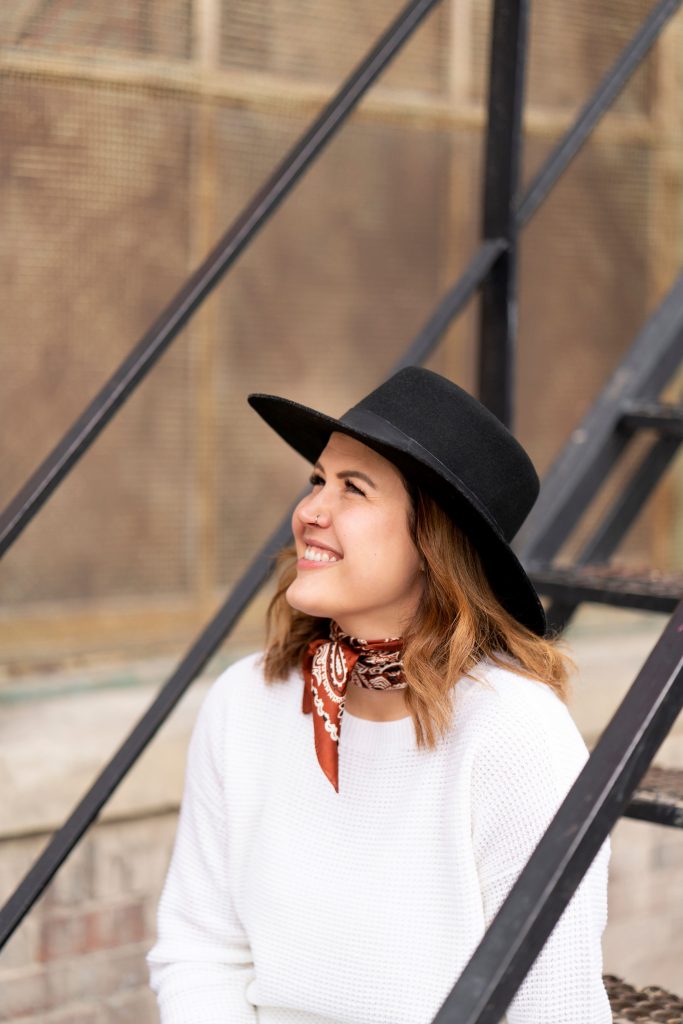 Tanya Pilgrim is a Food Photographer/Stylist and Recipe Developer living and working in Calgary, Alberta with her family. Tanya couldn't be more pleased that her love of cooking for friends and family,and her passion for photography, has created a life and living that she looks forward to every day. You can always find Tanya hanging out next to the charcuterie board at the party, curled up with a cook book in the family room at home, and ALWAYS avoiding having to do the dishes.
Follow Tanya