With berry season just around the corner it's the perfect time to celebrate all of the goodness these little jewels provide! As a dietitian, berries are definitely one of my favorite everyday superfoods for so many reasons!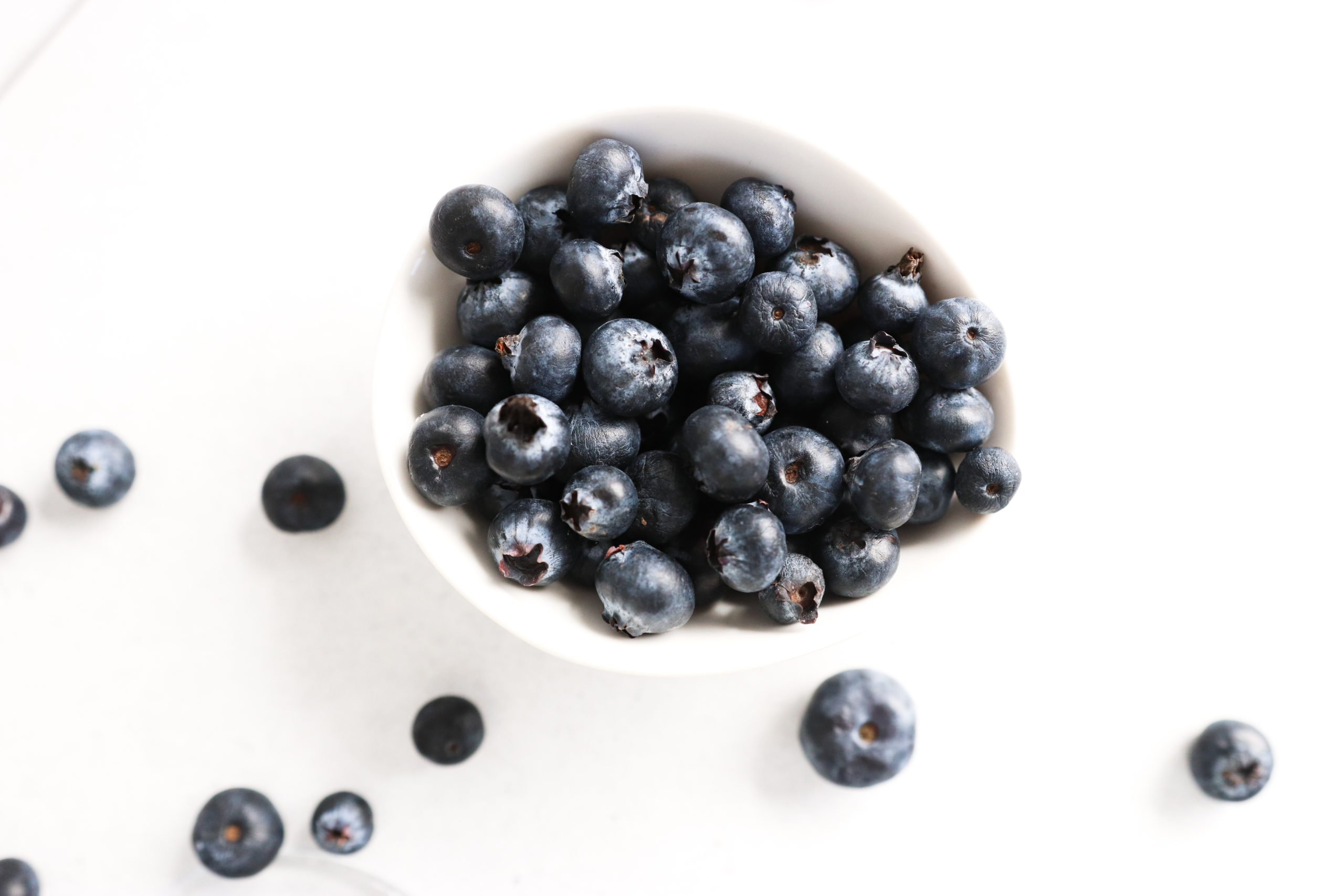 In this article we will cover:
The amazing health benefits of berries
The difference between natural sugars (like in berries!) vs. added sugars
Fresh vs. frozen berries
Easy ways to incorporate them into your everyday diet
A super simple recipe for a nourishing blueberry parfait!
So, what exactly makes berries such nutrition power houses?
Fiber
Berries are one of the highest fiber fruits. Fiber plays many roles including supporting healthy digestion by keeping things regular and providing food (prebiotics) for the healthy bacteria (probiotics) in our gut!
Fiber also helps balance blood sugar levels and can help reduce cholesterol levels to support that beautiful beating heart of yours!
Antioxidants
Berries are a great source of antioxidants, including anthocyanins and Vitamin C. Antioxidants protect our cells from free radical damage which can help prevent chronic disease, reduce inflammation, and slow the aging process. How's that for health supporting!?
Natural Sugars
While there is a lot of messaging around reducing and even avoiding sugar, sugar provides direct energy for our bodies! All sugar provides our body with energy, but there's a big difference in the way our body processes natural vs. added sugars from foods.
The sugars from whole food sources like berries comes packaged with additional nutrients like the fiber, vitamins and minerals, and antioxidants mentioned above.
The fiber in these foods also helps to counteract the rise of blood sugars. This means a slow steady release of sugar for longer lasting energy and fullness and no spikes and drops in blood sugar levels.
Because of their natural sweetness, berries are also a great way to sweeten things like yogurt, smoothies or your favorite baked goods like muffins or loaves!
While opting for natural sugars most often is a great way to support your health, there is room for all foods in our diet. Giving ourselves permission to enjoy all foods, including added sugars in our favorite treats, is an important component in having a healthy relationship with food!
Fresh vs. Frozen Berries
This might come as a surprise but frozen berries (as well as other frozen fruits and vegetables) are just as nutritious as fresh!
When berries are harvested, they are generally picked at the peak of their ripeness which is also when they are at their peak nutritional value. They are then flash frozen which preserves them in that abundant nutritional state.
Opt for fresh berries when they are in season, and keep your freezer stocked up with frozen options (or freeze your own!) the rest of the year.
On top of the amazing nutrition benefits of including berries in your diet, they are also delicious!
Here are some easy ways to enjoy them!
On their own for an energizing snack
Blended into smoothies
On top of yogurt
Made into a simple berry jam or compote
With your oatmeal or cereal
Added to muffins or baked oatmeal
Add to Spinach salad (I love them with feta cheese and red onion with a simple balsamic vinaigrette)
And one of my personal favorites, a berry parfait! This one is packed with protein from Greek yogurt, fiber from the berries and topped off with the satisfying crunch of granola for a nice balanced breakfast (or dessert!)
Simple Blueberry Granola Yogurt Parfait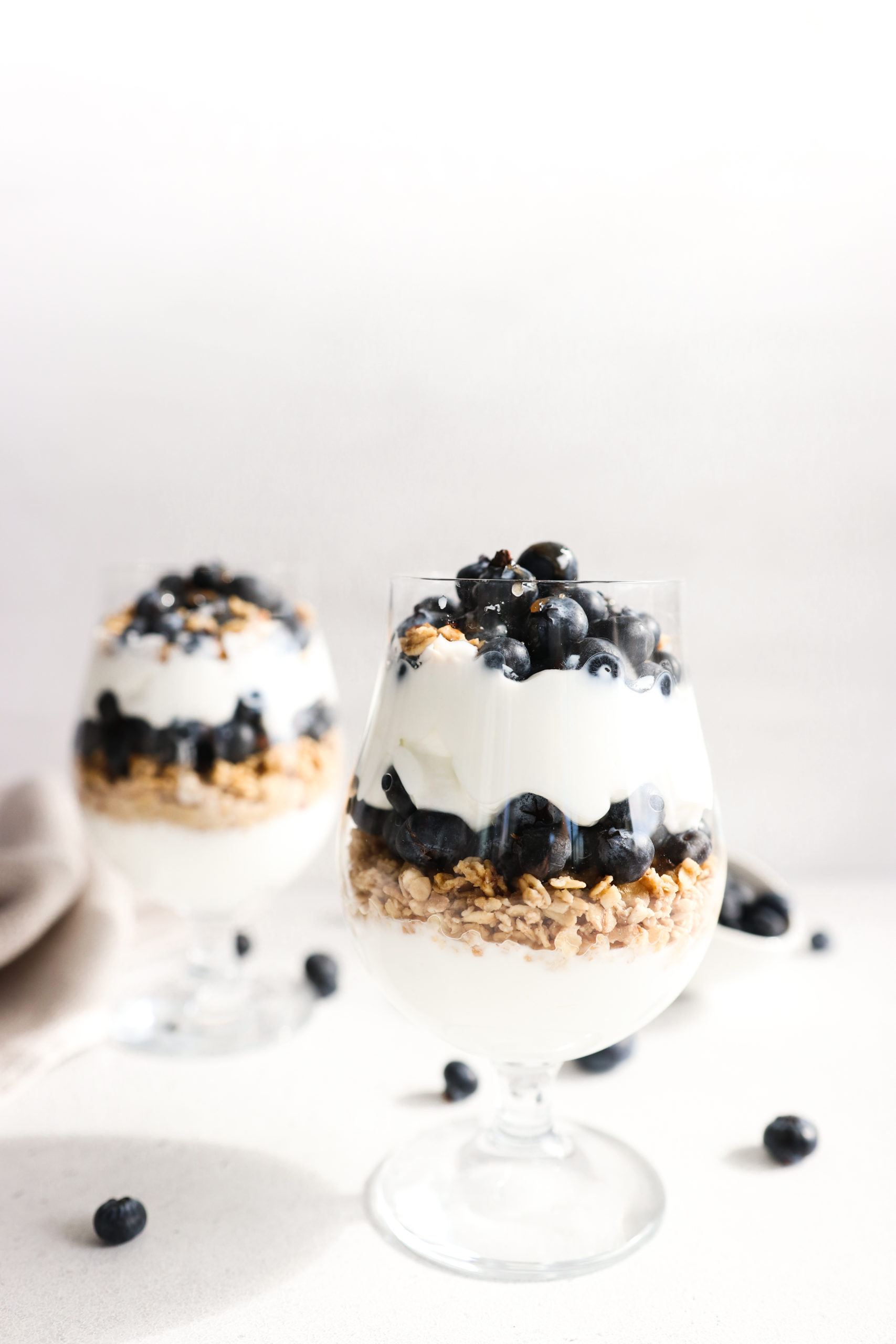 Makes 2
Ingredients
Directions
In two cups or serving dishes, layer your ingredients. Start with yogurt, followed by granola, and then berries. Repeat to create 2 layers of each
To finish drizzle with honey. Serve immediately or store covered in the fridge for up to 3 days.
Notes:
Blueberries can be replaced with any berry you like!
This recipe works with fresh or frozen berries. If using frozen, defrost in the fridge overnight, or in the microwave before serving
Here are a few other delicious berry recipes you can try to take advantage of the fresh, quality berries at Save-On-Foods:
For more quick and easy recipe ideas from Lindsay Pleskot, head to lindsaypleskot.com!
About the Author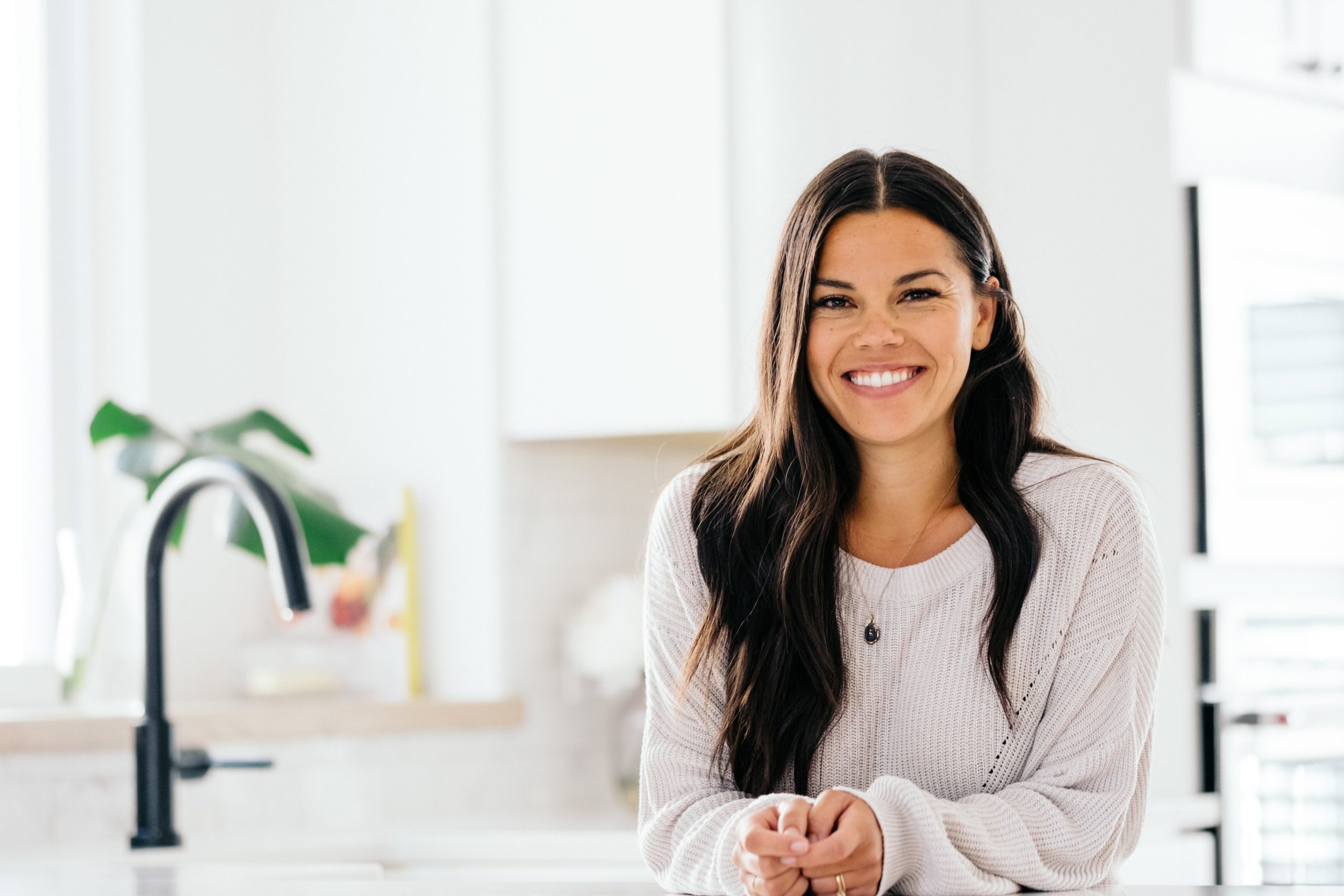 Lindsay is a Registered Dietitian, speaker, and writer on a mission to make food feel good body, mind, and soul. She has been featured in/on The Huffington Post, Global BC, CBC News, CKNW radio, Canadian Living, and Chatelaine among other popular media outlets. Using a blend of science based nutrition with mindful and intuitive eating practices she helps her community nourish their cells from the inside out while finding a peaceful relationship with food and their bodies. Lindsay believes that food has the ability to connect us more deeply to ourselves, our community and world around us. As a busy Mom she also gets the struggle of getting meals on the table that everyone will enjoy! This drives her passion to simplify and save time with meal plans, meal prep hacks and simple recipes to take the stress out of the kitchen! As a graduate from the University of British Columbia's Dietetics Program, with a 5 year degree in nutrition and over a decade of experience in the field, Lindsay inspires change in individuals and groups through her blog lindsaypleskot.com, Instagram and other social media channels, individual and group coaching, community workshops, and her 321 Method meal plans.