With Mother's Day just around the corner, I wanted to share some easy ways to show mom you love her.  I know family dynamics can be very different, so I want to encourage people to celebrate every mom figure in their lives. My mom happens to be a retired early riser, but I want to offer a few ideas for all different types of moms out there, from busy working moms, to single moms, to your best friends' mom who treats you like her own child.
Buy her flowers and a card! This is probably the most obvious gift for Mother's Day, but definitely worth mentioning. From May 6th – May 12th Save-On-Foods will be running their Mother's Day Floral Charity Event Bunches of Love again. 100% of net proceeds from the purchase of the floral arrangements listed below will be donated in support of Women's Health initiatives across Western Canada.*
Make her a sweet and savoury charcuterie platter served with a nice bottle of wine. Cheeses, meats, fruits, crudités, nuts, spreads, cookies, macarons, chocolates and other treats can all be put together and customized to suit your mom's palette.
Make her brunch. This one is the go-to gift for my mom since she is always up early and in bed early. I'm sharing my recipe below for some delicious and easy lemon-poppy seed waffles that I will serve with piping hot coffee, fresh fruit and a side of bacon. The waffles can be made in advance in big batches and frozen ahead of time but also only take 30 minutes if you want to make them fresh the same day.
Buy her and yourself a new book or cookbook. You can read them at the same time and connect to chat about your favorite characters or try out recipes together and share tips and tricks.
Make her some all-natural self-care products. Did you know that you can make amazing body scrubs using pantry items you might already have on hand? I'm talking about coffee-based body scrubs using ground coffee, coconut oil and sugar, etc.  Go ahead and Google "homemade face masks", "homemade body scrubs" or "homemade bath bombs" for more self-care gift inspiration.
Curate her a playlist or two. A lot of moms tend to like sentimental gifts, so take the time to create a few custom playlists that she can listen to for different activities she likes. One for meditating, one for running, another for cooking – tailor this to her day to day routine so she has a nice reminder of you throughout her day.
Plant her a little herb garden. Having fresh herbs on hand at all times is fantastic. You can either do this directly in her garden if she has one or you can put together a small planter for her balcony or inside near a big window.
Finally, just spend some time with her! Memories are the most precious gift you can give, so even if you are unable to meet face to face this year, organize a video call with your mom to tell her how much you love and appreciate everything she's done for you.
Lemon-Poppy Seed Waffles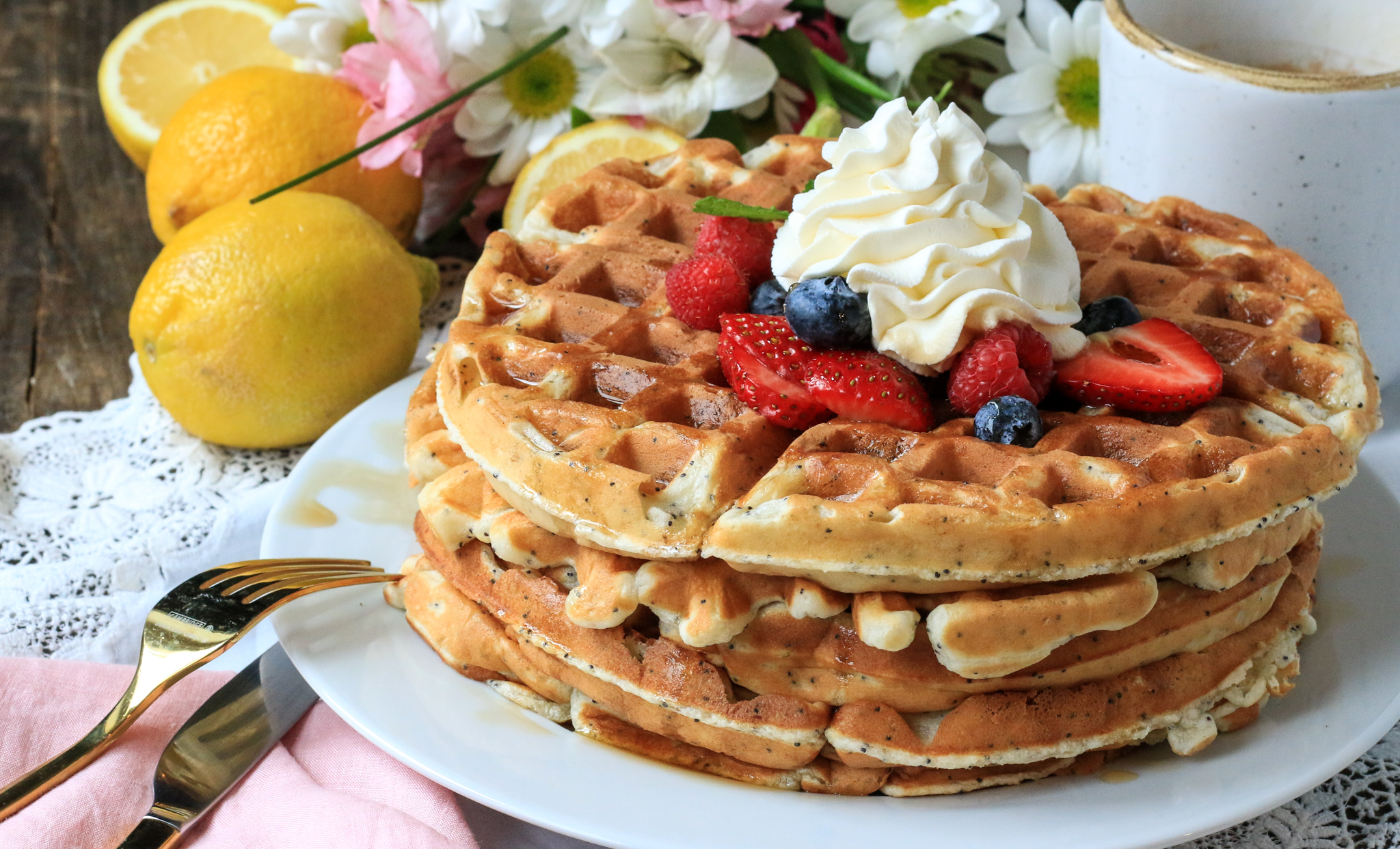 Prep time: 20 minutes
Cook time: 10 minutes
Total time: 30 minutes
Yield: 6 large waffles
INGREDIENTS
For the Lemon-Poppy Seed Waffles
2 cups Western Family all-purpose flour
1.5 tsp. baking powder
¼ tsp. baking soda
½ tsp. cornstarch
½ tsp. salt
2 large eggs
1/3 cup granulated sugar
2 cups buttermilk, at room temperature
½ cup vegetable oil
1 tsp. vanilla extract
1.5 tbsp. poppy seeds
1 tbsp. lemon zest
1 tbsp. fresh lemon juice
For Serving (Optional)
Western Family Whipping Cream
Fresh Berries
DIRECTIONS
In a large bowl, sift together flour, baking soda, baking powder, cornstarch and salt.
Separate the egg whites from the yolks, and place in two separate medium mixing bowls. Beat the egg whites vigorously with the sugar until stiff peaks form. Set aside.
Add the buttermilk, oil, vanilla, poppy seeds, lemon zest, and lemon juice to the egg yolks and stir to combine. Pour into the dry ingredients, mixing well. Gently fold in the whipped egg whites.
Cook the batter in a greased waffle iron on medium-high heat for 5 to 10 minutes, or until there is no more steam coming off of the waffle iron.
When cooking large batches of waffles, you can keep the finished waffles in a warm oven set at 200F. Place them directly on the rack and do not stack them. This will also help them crisp up further.
Serve hot and top with your favorite toppings! I served mine with maple syrup, whipped cream and fresh berries.
* Participating Products:
Mother's Day Garden Bouquet
Rose/Lily Bouquet
Gourmet Bouquet
6" Orchid in Ceramic
Rose Dozens
Everyday Bouquet
Designer Arrangement
Check out these ideas for more Mother's Day breakfast inspiration!
Croque Madame with Asparagus & Miso Butter Radishes
About the Author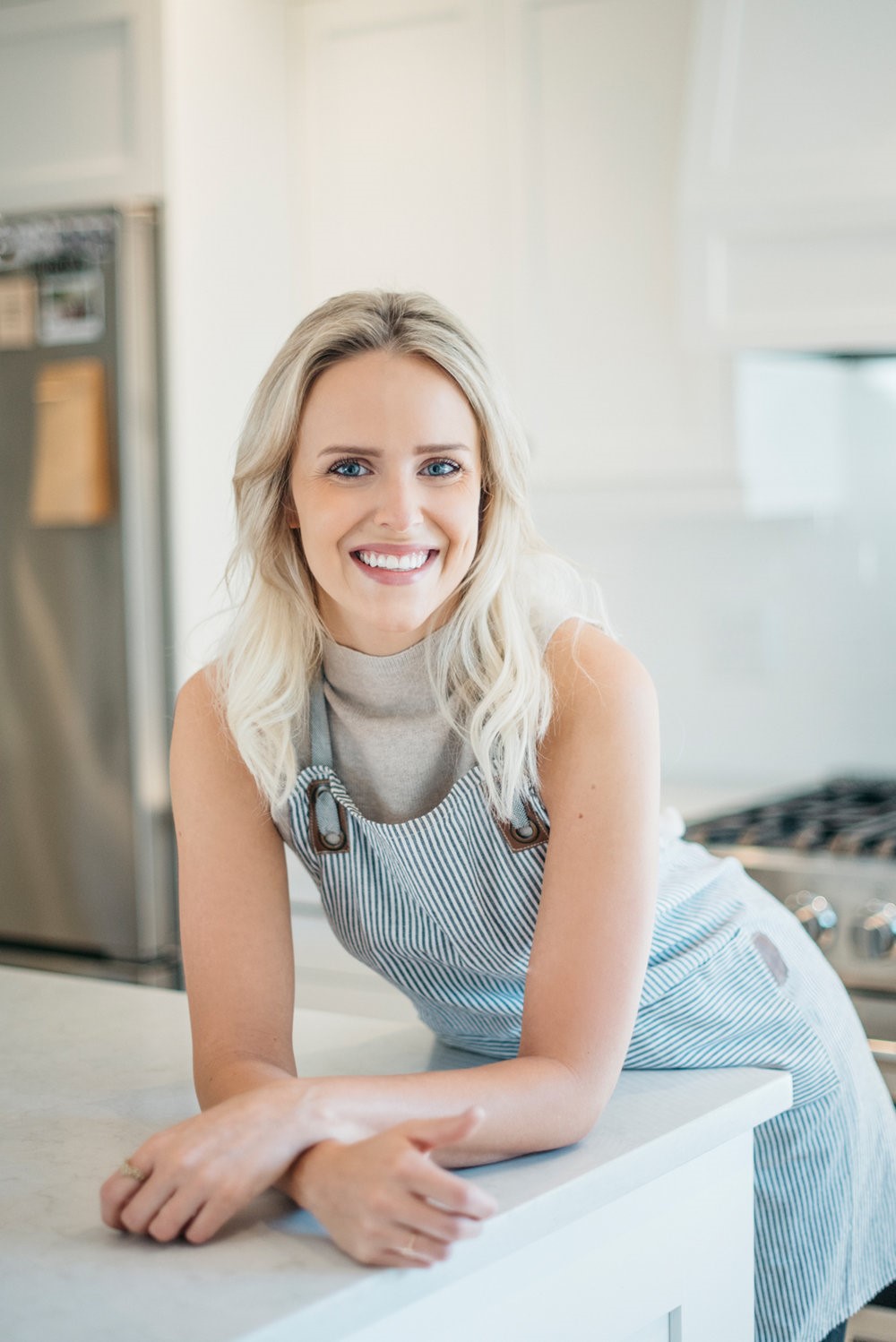 Jillian is the founder of Jillian Rae Cooks and is also the author of The Basic Bitch Cookbook. She is a mostly self-taught cook (with the exception of one-day cooking classes here and there) but has been working with and around food and beverages for most of her life in various roles in the restaurant industry. Full-time, she is a marketing director at a digital marketing agency but is always in pursuit of learning about and exploring her passion in life: food! She was a top 16 contestant on MasterChef Canada Season 4 and as well as a top 10 finalist in the Pillsbury/Betty Crocker Bake It Possible Challenge that aired on the Food Network Canada.