When I think of summer in gorgeous British Columbia, I think of the sweet smell of the sea, backyard BBQs with friends and family, a walk along the seawall and a bright sun that lingers a bit longer over the horizon before settling in for the night. True, recent global events make some of our most favorite summer traditions and activities possible only in a new way, but I'm certainly not going to let that put a damper on all the things that still are possible.
My focus this year?  Ice cream. Why? Because I've recently discovered how much I love ice cream when it gets a little warmer outside. Or rather, I've rediscovered how much the simplest of desserts can be the most delightful. When I think back to my childhood and some of my favorite memories, I recall a little girl with a cone of cotton candy or vanilla ice cream in her hand, smiling from ear to ear after a summer day of wondrous adventure.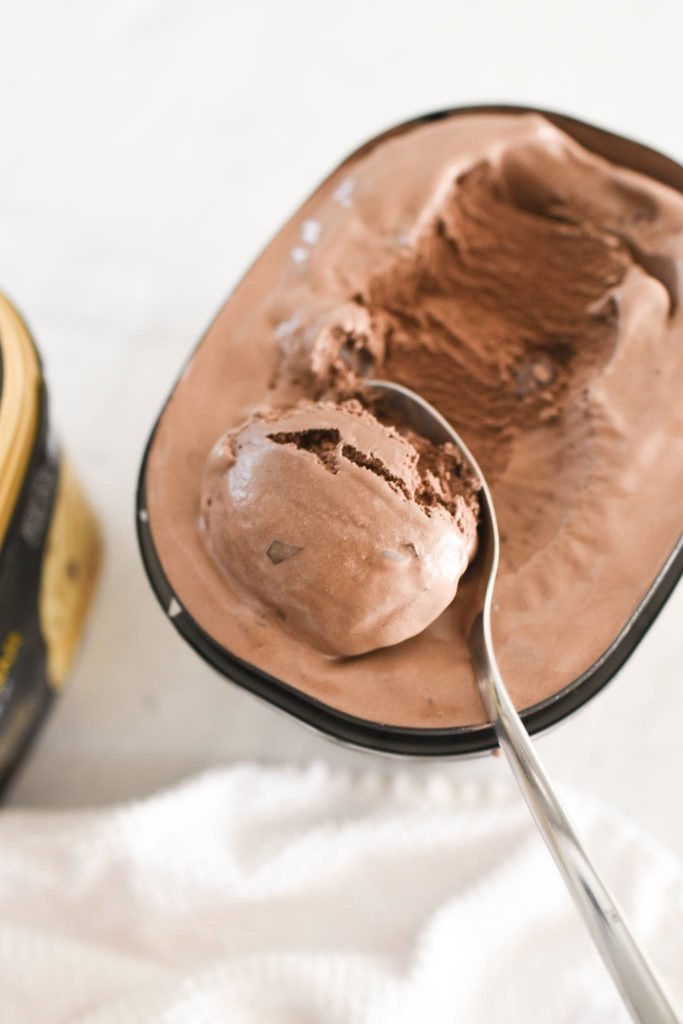 Here are four things you can do to make my favorite star of the show shine even brighter when it's time for a summer treat.
Ice Cream Sandwiches
Let's start with something simple and fun for all ages. Use your favorite cookie to make ice cream sandwiches. Obvious? Maybe. Have you ever tried it? Maybe not. But texture is a big part of great food and making ice cream sandwiches brings in some much-needed crunch when you don't want your ice cream in a cone. Additionally, you can make ice cream sandwiches in advance, wrap them in cellophane, and enjoy them at a later date if that's your choice.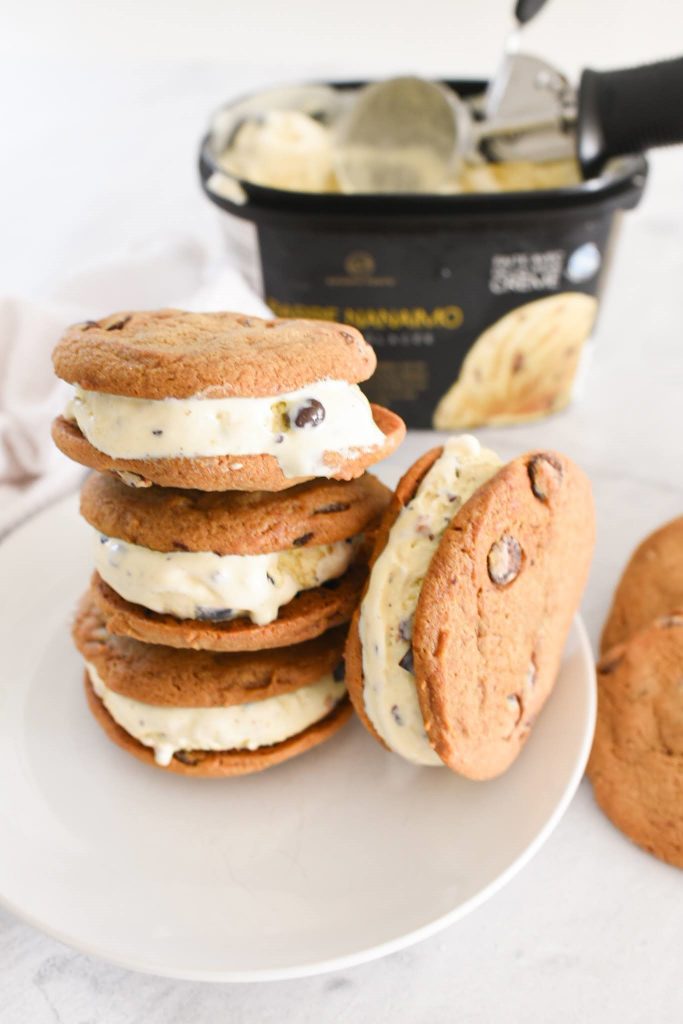 My advice? Go wild with different cookies to get the flavor profile and texture that you want most. Hazelnut wafer crackers with coffee ice cream. Chocolate chip cookies with Western Family Naniamo Bar Ice cream sandwiched between. The possibilities – like the fun to be had – are near endless.
New Flavors Galore
Every summer, Western Family introduces some tasty new flavors for we Canadians to enjoy. New tastes not enough to get you excited? I understand. I agree that all too often new flavors are just rehashes of what's been served before or something that's too far out of the range of normal to appeal at all. But I'm here to tell you that the new Western Family flavors are exciting while not being so bizarre as to be unappealing. For example, Brandy and Black Cherry combines some of my favorite sweet flavors into my favorite sweet desert. Fruit not your thing? Espresso Almond Fudge is a great new take on the rich flavors that remind me of late-night coffeehouse conversations with great friends.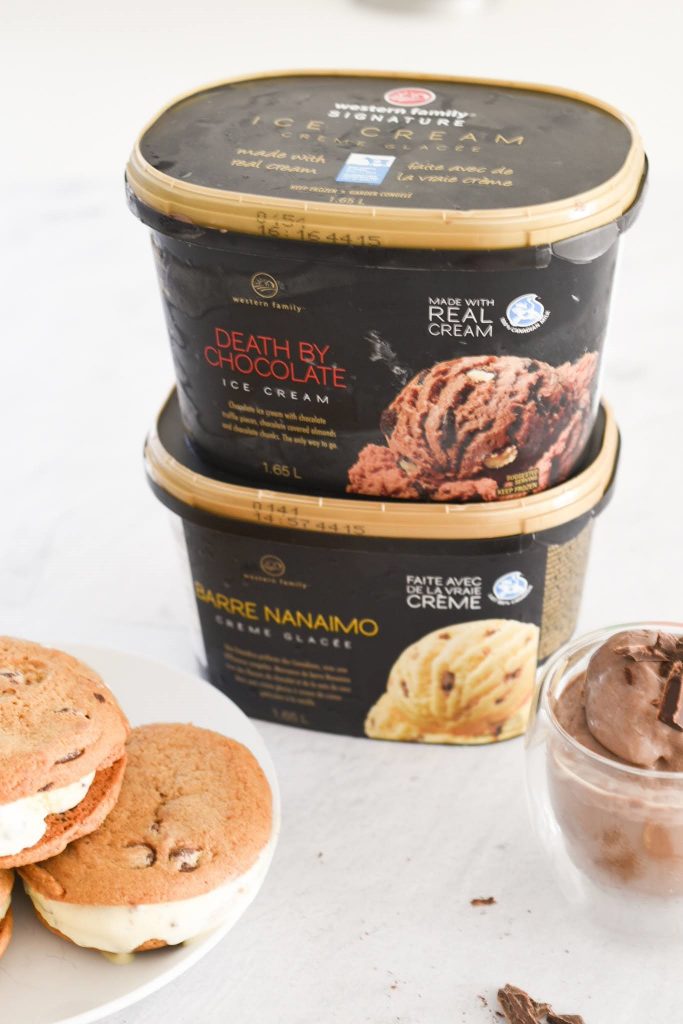 More traditional flavors like Pistachio and Death By Chocolate can please even the pickiest taste buds, helping turn your freezer traditionally filled with vanilla and chocolate into a deeper roster of choices when it's hot outside and you're needing something cold and delicious.
Top It Up
One of my favorite things about ice cream is that very rarely is there a flavor that can't be made better with some additional toppings. From a broken-up candy bar to rainbow sprinkles, from whip cream to hot melted caramel, jazzing up your cone or cup with toppings not only enhances flavor but changes the texture of your dessert in awesome ways.
Even better, getting toppings ready and the anticipation of using them can make the evening more fun and exciting for the children in your household. Get the toppings ready early and enjoy assembling your sundae a little later. My favorite? Crushed Oreo cookies and Skor candy bar bits.
Try an Affogato 
This delicious dessert is just what the doctor ordered if you're like me and enjoy coffee after dinner and a little something sweet.  This Italian dessert is easier done than the name eludes to.  Simple Scoop your favorite Western Family Ice cream into a cup and pour espresso over top.  Make it an adult version by including a little amaretto or other liqueur for an extra kick.  I used Western Family Death by Chocolate ice cream.  Who doesn't love chocolate and coffee?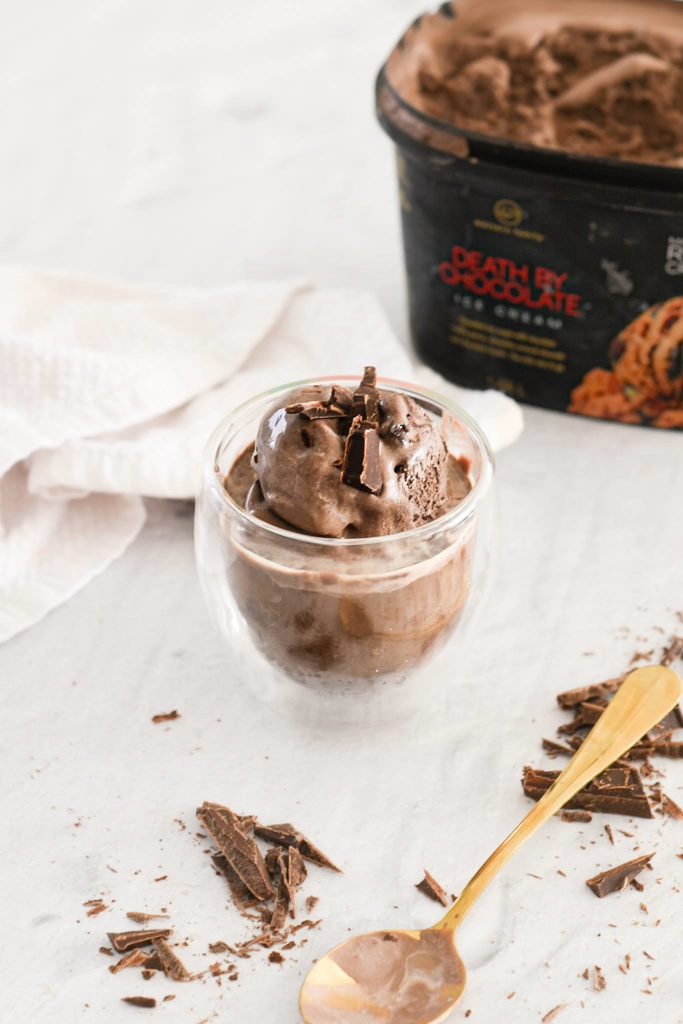 Taste test your taste buds
If you're anything like me your freezer starts to accumulate the last few spoonfuls of a variety of ice cream flavors over time. Put the bottoms of those containers to use by having a contest to see who can guess the most flavors correctly.  You'll be surprised how often a taster will confuse regular flavors, much to the amusement of everyone else around.
Blindfolded or with eyes closed, children and adults both can gain a lot of enjoyment by trying a spoon here and a spoon there of different flavors.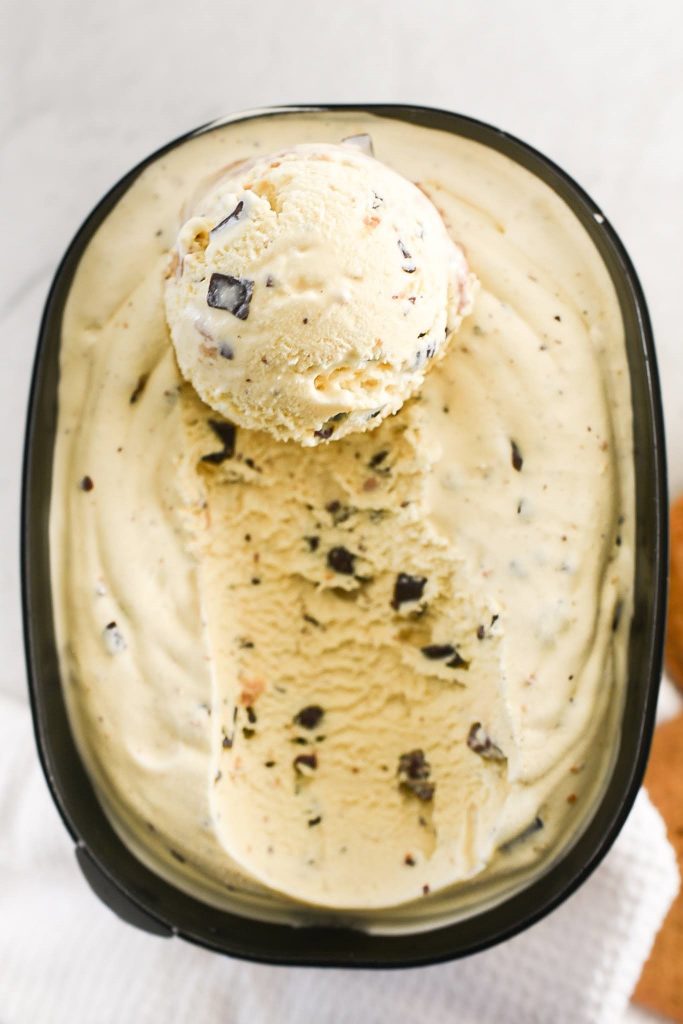 Rediscovering the Joy of Ice Cream
As I mentioned before it's been fun to rediscover my own love of ice cream. So many wonderful foods are overlooked simply because we become so used to them. But like hot dogs, hamburgers, and pizza, ice cream should never be considered boring just because we've been enjoying it for years. Take some time this summer to reflect on your own memories that include a cup or cone, then dive back into enjoying ice cream once again.
About The Author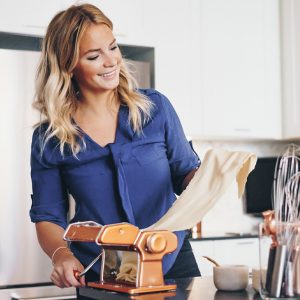 Thea Van Herwaarden is a Vancouver-based food blogger and on-air talent known worldwide. She has appeared on both Canadian and American television, acted as a national campaign spokesperson for major lifestyle chains, and serves currently as a brand ambassador for a wide range of food and home brands. In 2017, her skills in the kitchen landed her in the "Top 2" spot on Master Chef Canada. Following that, her version of a nduja ricotta tortellini made it on the menu of Jamie Oliver's restaurant, Jamie Italian. Thea has since then launched her own brand, Théasty, where she showcases global tastes and travel, national and international restaurants and recipes, as well as lifestyle tips. All of this is shared with her loyal 19K followers on Instagram, and on her blog.