The Easter egg hunt on Easter morning is easily one of the best enjoyed holiday traditions. Hunting around the house for treats left by the Easter Bunny is pure joy, and even more so once you're able to experience it with your own children. Chocolate eggs and treats have always been a hit with our boy, but as he gets a little older, I've decided to add some fun into the mix with fillable eggs that contain fun tasks we can do together as a family.
Since you can customize this search however you'd like, it's fun for all ages – even for the adults in the family. Also, it can be played indoors our outside, and due to the current conditions of social distancing, we can't wait to take part in this hunt indoors. The fillable eggs make for a great protective barrier for your treasures, and it's a great mix of tasty sweets, and little paper notes outlining fun activities to be enjoyed together as a family, all in one.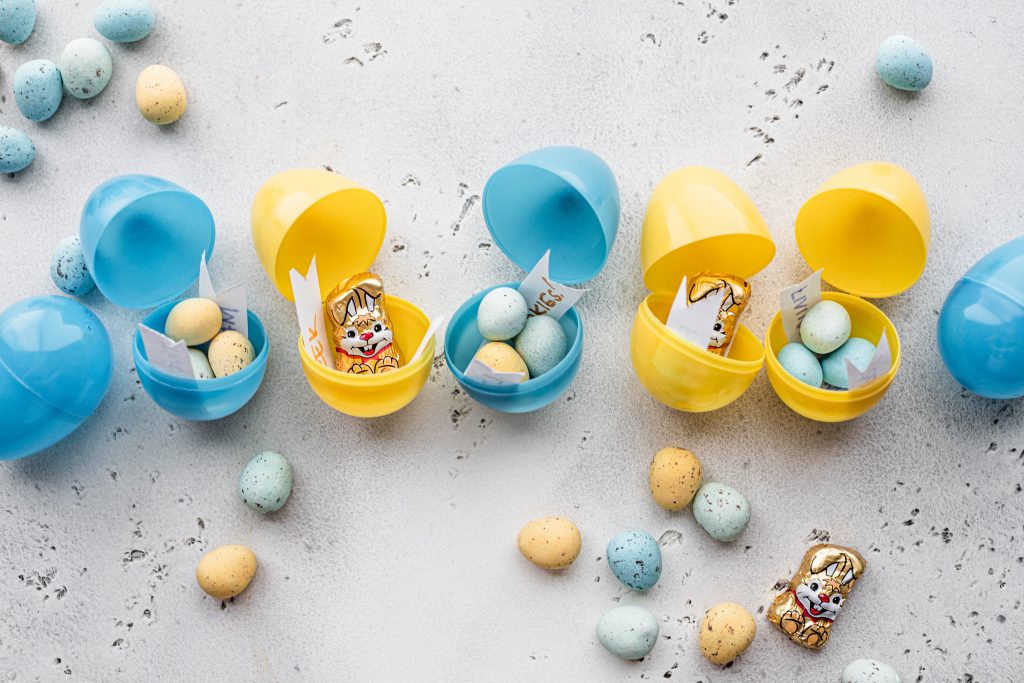 What you need

Fillable plastic eggs from the seasonal department at Save-on-Foods
Paper (plain printer paper or coloured construction paper if you have)
Marker (fun colours encouraged)
Scissors
Treats small enough that they can fit in the fillable eggs. I like using the new Western Family Mini Eggs for these. Treats don't necessarily have to be chocolate. Fresh fruit like berries or yogurt covered raisins can be great for small toddlers. Small toys, Lego, or puzzle pieces can be placed inside the fillable egg, too.
A basket for collecting the eggs, I enjoyed the selection of different colours from the seasonal selection at Save-on-Foods.
Ideas for tasks
There are several fun ways to go about filling your eggs. I write out our paper notes with activities we love doing together to "cash in" at different times, like movie night, but you could also put in silly tasks, like fort building. You can even mark each paper note with points to be traded in for a bigger prize (i.e. so many points equals a certain prize in return).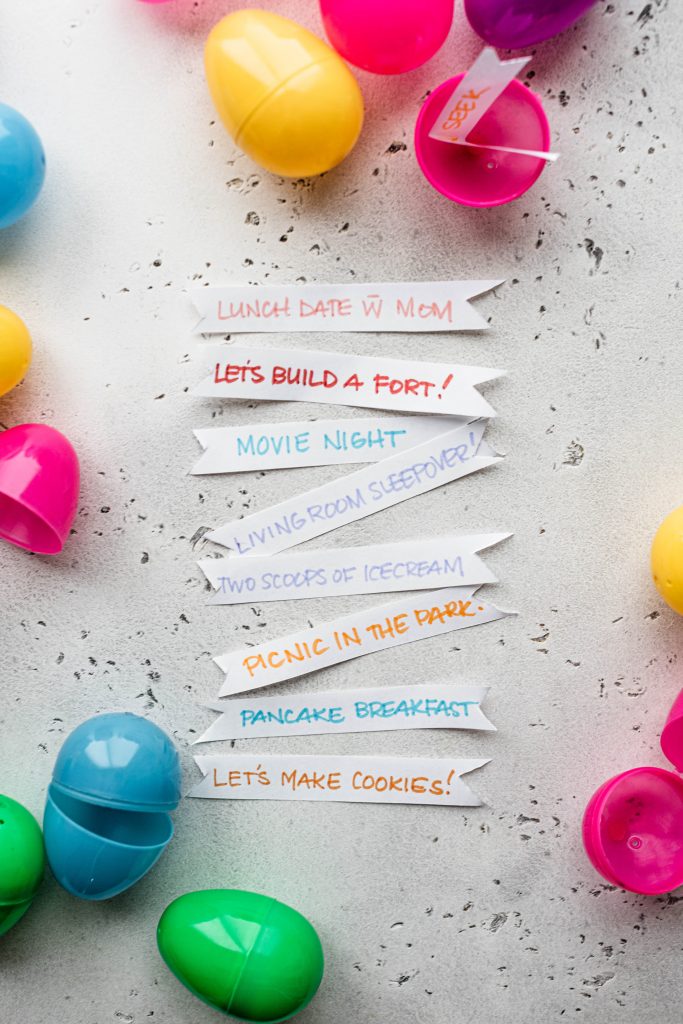 Here are some of the activities I like to jot down on the paper notes:
Let's make cookies (our favourite!)
Movie night
Living room sleepover
Picnic in the park
Let's build a fort
Lunch date with Mom
Pancake breakfast
Two scoops of ice cream
How to
Using your scissors, cut paper into small pieces you can write a short message on and fold into the fillable eggs
Using fun coloured markers (if you have them) write out your messages on the paper
Distribute your activity messages between your fillable eggs, and fill eggs with treats or small prizes
Have fun hiding them throughout the house. Just keep in mind the age of your kids and where you're hiding them. A small child won't be able to find an egg on the top shelf of the bookcaser

Disclosure
The fillable plastic eggs make a nice protective barrier between treats and your pets, but a determined pet can still get into them. Make sure you keep track of where you hid your eggs and keep them accounted for after the fun search is over.
This is the first year we're giving this a try, but I can already assume it will become a family tradition for years to come, especially when the plastic eggs are re-usable, and all it takes is a trip to Save-on-Foods for all the materials needed!
About the Author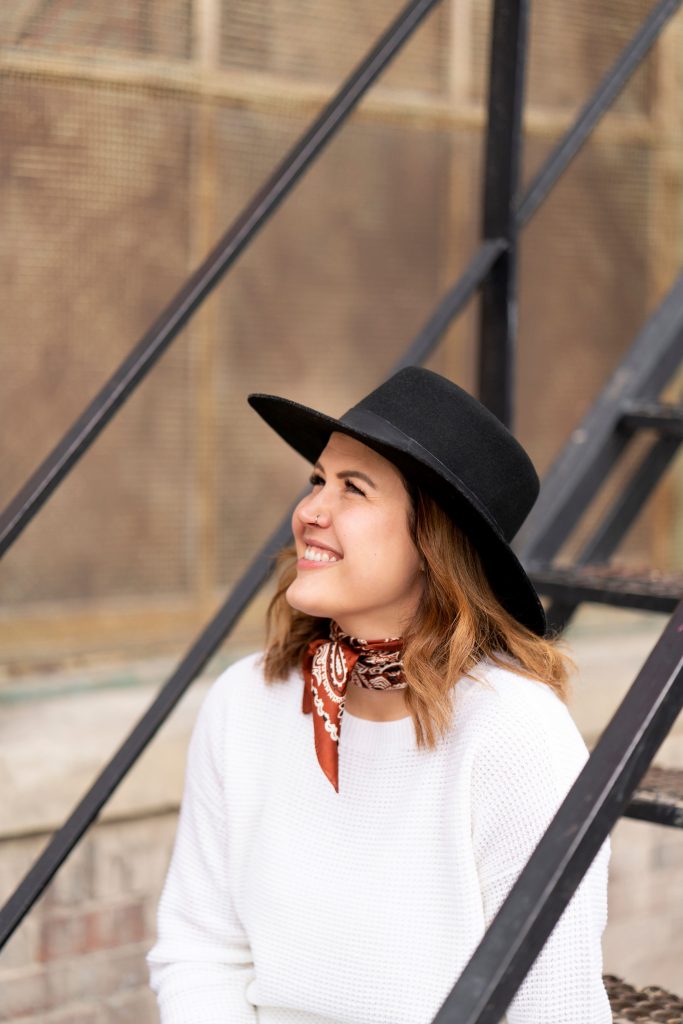 Tanya Pilgrim is a Food Photographer/Stylist and Recipe Developer living and working in Calgary, Alberta with her family. Tanya couldn't be more pleased that her love of cooking for friends and family,and her passion for photography, has created a life and living that she looks forward to every day. You can always find Tanya hanging out next to the charcuterie board at the party, curled up with a cook book in the family room at home, and ALWAYS avoiding having to do the dishes.
Follow Tanya