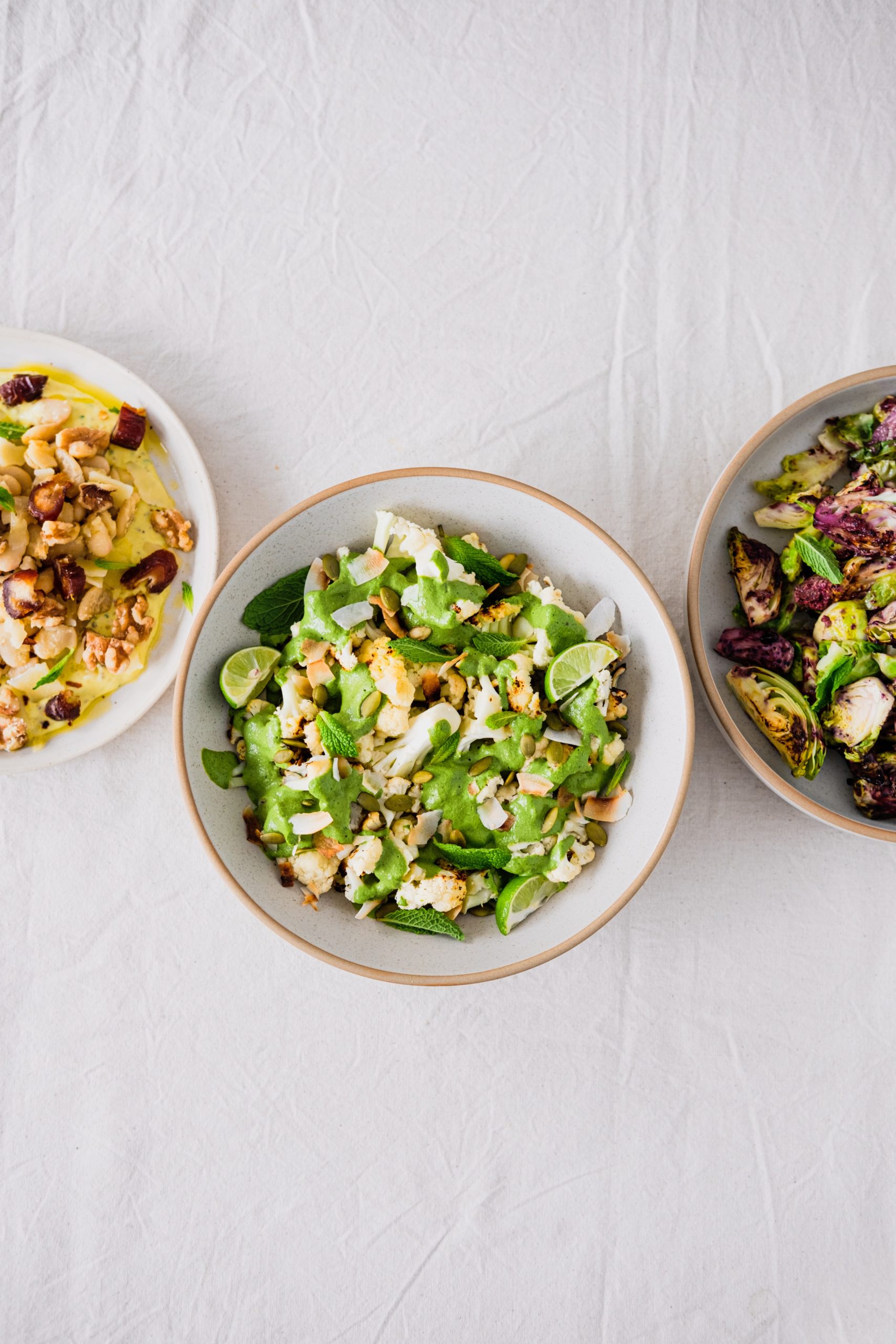 When it comes to summertime cooking, there are a few things I keep top of mind-
Firstly, seasonal ingredients. I love incorporating local (when possible) and seasonal ingredients in most of my recipes. Why? Well seasonal ingredients are often times more flavourful and come from local farmers. Not only are you buying peak product, but you're also supporting growers in your region! If you're unsure where to start, simply google a month-by-month guide to seasonal produce by region and let that guide your selection. Seasonal shopping is also a great way to add variety to your cooking, as you may select ingredients you don't normally add to your cart. When you start paying closer attention to seasonality, you may notice that your body craves a more seasonal diet. Have you ever noticed that in the winter you crave more warming and hearty ingredients like root vegetables, whereas in the summer months fresh fruits, berries, greens and other colourful fruits and vegetables make up the majority of meals?
Second, keep it simple and let the flavours of the fresh ingredients speak for themselves. When prepping for meals throughout the week, there are a few hacks you can use to reduce time in the kitchen but keep variety in your day-to-day eating. By preparing a few simple marinades or dressings that pair with vegetables as well as proteins, you can simply mix-and-match! Some of my favourite combinations are included in the recipes below but of course I couldn't stop there! While I love sharing plant-based alternatives, I know that animal proteins are a component of many people's diet. All of these marinades/dressings pair perfectly with:
Chicken breast
Chicken thighs
Salmon
Prawns
Beef
Lastly, keep it flexible! When creating these recipes, I love that they feature pantry staples with the addition of a few fresh flavours. These no fuss marinades are truly easy and ready in less than 2 minutes flat. There's no chopping, mincing, or dicing required. Simply add all ingredients to a high-speed blender or food processor and blend until smooth. That's it that's all! Drizzle over your protein or vegetable of choice and allow the flavours to come together for a couple hours prior to roasting, sautéing, or grilling. Leftover dressing can be drizzled over the accompanying side salad. I love when recipes are versatile because let's be honest, when it comes to spring and summer cooking, who wants to be spending hours in the kitchen preparing a meal when you can be soaking up the sunshine!
Blueberry Balsamic Marinade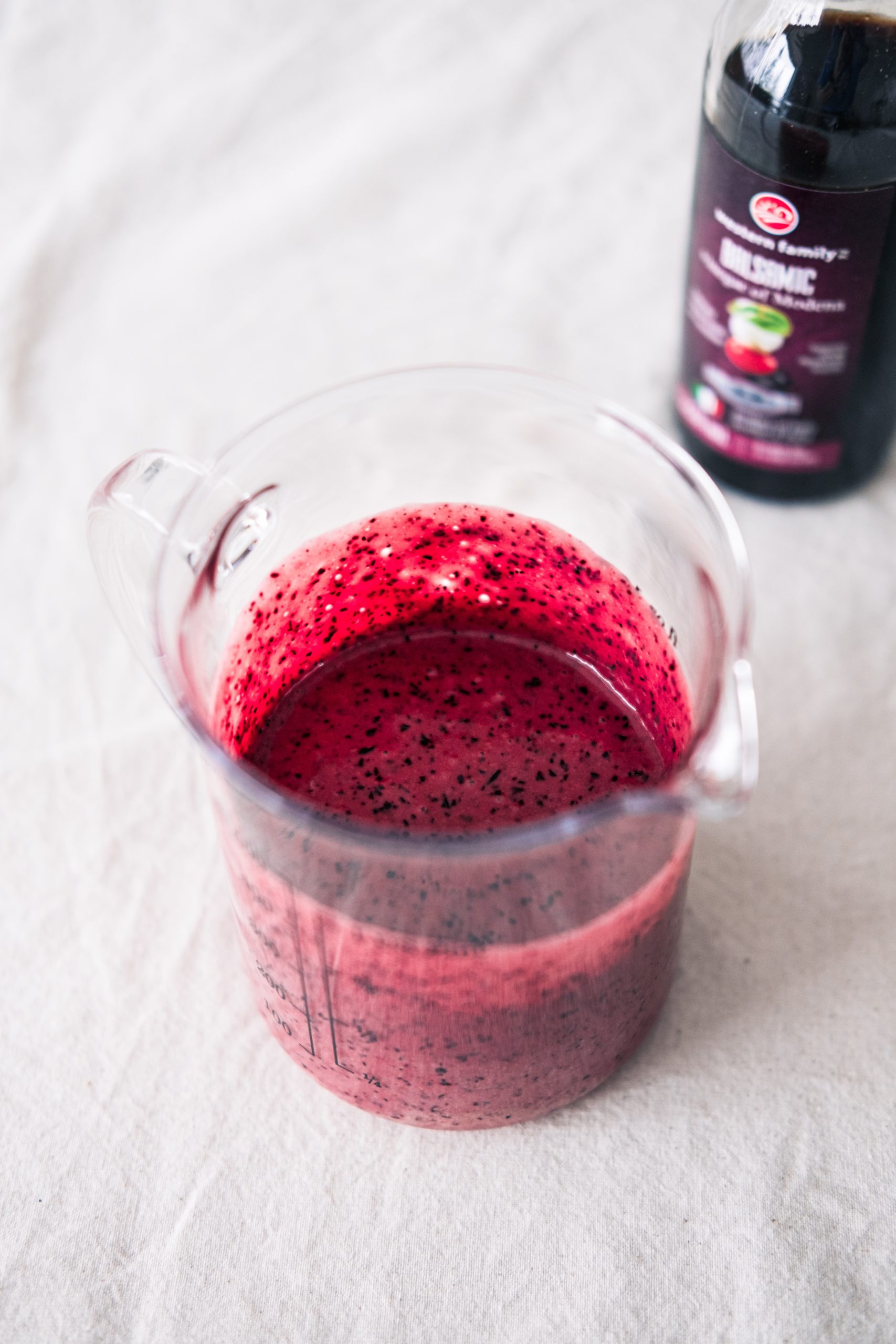 Ingredients
Directions
Add all ingredients to a high-speed blender, pulse until you achieve a smooth consistency
Favourite Combinations
PROTEIN | whole chicken + chicken breast + chicken thighs + chicken wings
VEG | Brussels sprouts + asparagus + leafy greens
Cilantro Lime Marinade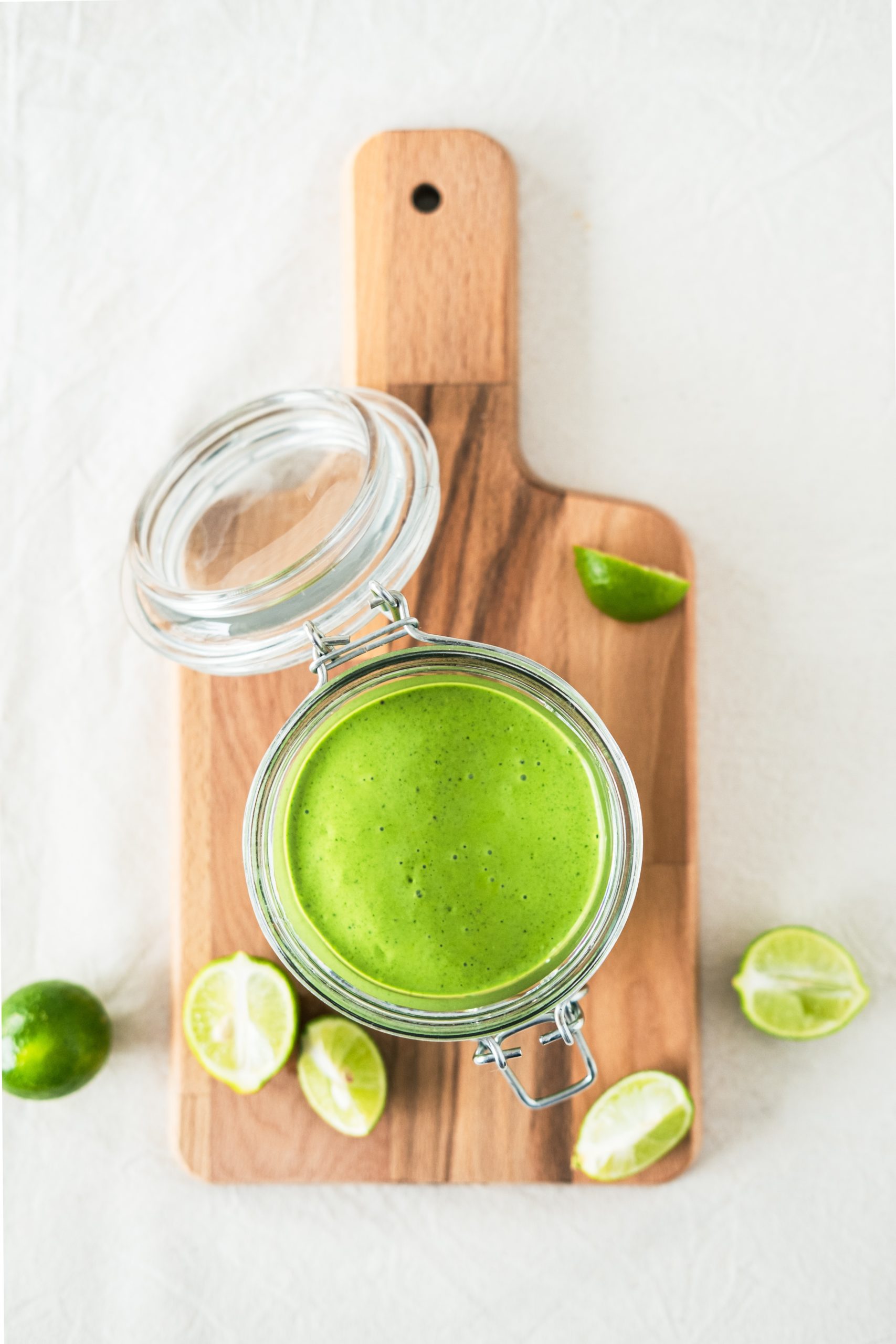 Ingredients
½ cup Western Family olive oil 
2 cups fresh cilantro (approximately 2 bunches)
1 garlic clove
¼ cup lime juice
2 tsp maple syrup or honey
1/2 jalapeño seeds removed, optional
Pinch of salt and pepper
Directions
Add all ingredients to a high-speed blender, pulse until you achieve a smooth consistency
Favourite Combinations
PROTEIN | prawns + cod
VEG | Cauliflower + sweet potato
Sweet Honey Turmeric Marinade
Ingredients
Directions
Add all ingredients to a high speed blender, pulse until you achieve a smooth consistency
Favourite Combinations
PROTEIN | chicken breast cut in to 1 inch chunks (kabobs)
VEG | butter beans + roasted golden beets
About the Author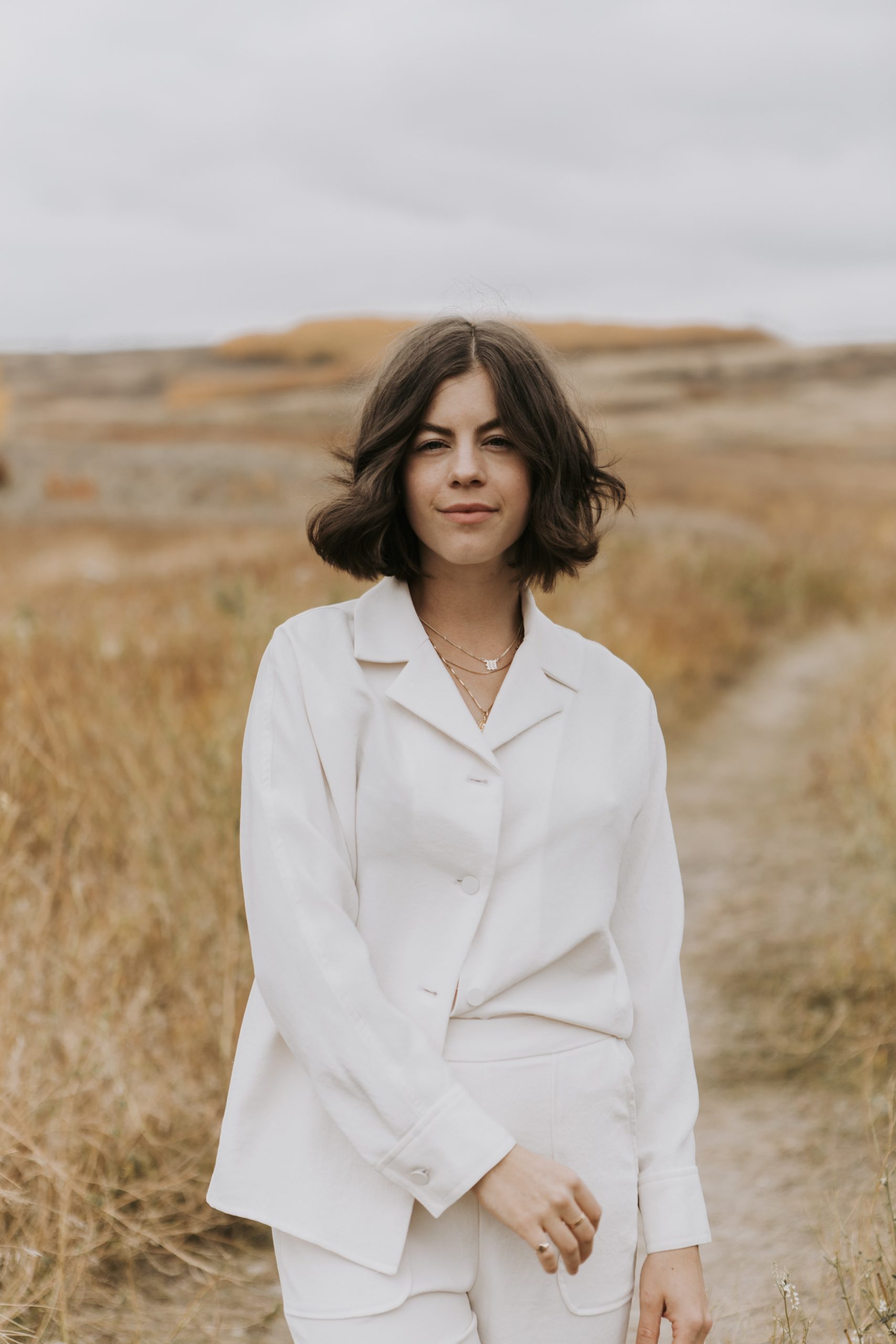 Mia Campbell is a Calgary based Food blogger and recipe developer. With a passion for food styling and photography, she works closely with brands to curate aesthetically pleasing imagery to help develop and share their food story. Mia's passion is in the kitchen — making, styling, shooting and of course eating, delicious food! If you're hungry for some tasty content, you can be sure that Mia will be serving it up on her blog and social media. Take a peak and be sure to give a recipe a try, your tastebuds will thank you! You can find Mia on Instagram @ the_welth, on Facebook @thewellth and see her latest recipes on her blog at thewelth.com