Maize or corn, a rose by any other name tastes just as sweet. Fresh, local corn is a sure sign summer has arrived!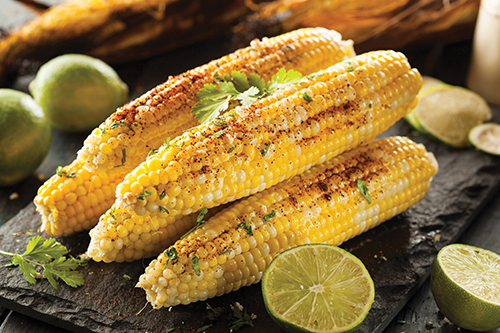 Fun Facts About Corn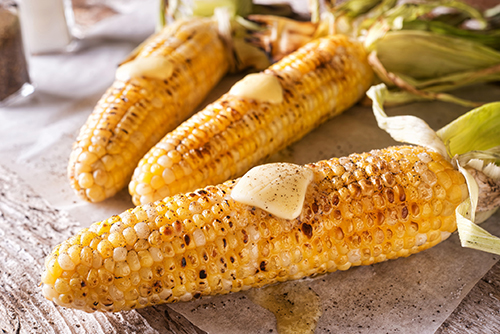 Corn has been a part of diets for about 10,000 years and is a major component in many food items like cereal, tortillas, corn oil and snack foods.
Corn is used as livestock feed, as human food, as biofuel, and as raw material in industry.
Yellow and white corn are the most popular as food, though there are varieties with red, blue, pink, and black kernels, often banded, spotted, or striped. 
There are six major types of corn. Sweet corn, dent corn, flint corn, pod corn, popcorn and flour corn. Flint corn is used to make polenta or corn meal, but Popcorn is used to make popcorn! The "Sweet" corn variety is the belle of the ball and the best tasting variety of corn…and that's what we sell at Save on Foods!
Bourbon must be made with at least 51% corn.
Corn is the crop most used to make starch
Health Benefits of Corn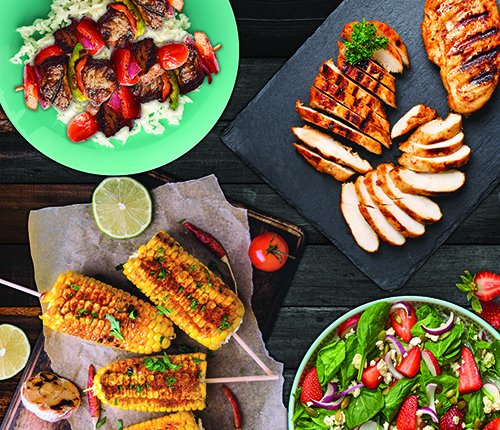 Corn has is a great source of antioxidants such as eye healthy cartenoids, lutein and zeaxanthin.
Corn is a rich source of many vitamins and minerals and moderate consumption is part of a healthy diet.
Corn is mainly composed of carbs and is high in fiber.
Corn is a naturally gluten free food and can be eaten by those who avoid gluten.
Local Tastes Better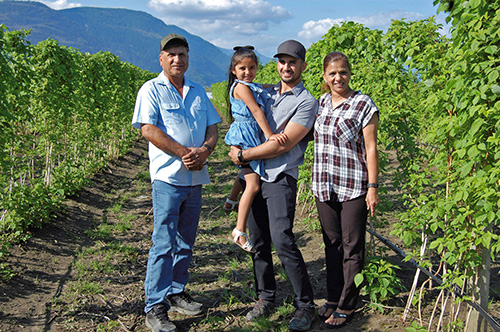 We can all agree local produce tastes better and we are proud to work with more than 2000 growers, ranchers and producers to bring our customers the best that Western Canada has to offer – in fact, when in season, nearly 75% of the 300 varieties of fresh vegetables and fruits we sell come from family-operated farms in BC and Alberta. Avtar Sandhu & family in Abbotsford, BC. Johnson Fresh Farms is a five-generation family farm producing the freshest, non-genetically modified sweet corn in Taber, Alberta, and Coastal Black Farms is a family farm made up of four generations living and working together to produce local Vancouver Island corn at the highest standard.  
Corn Picking 101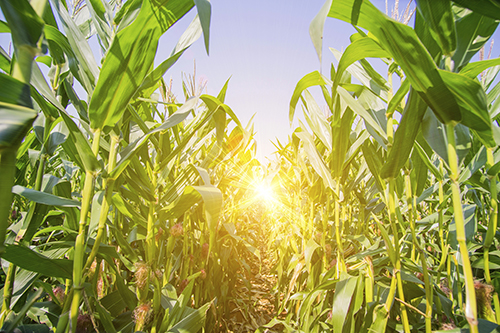 To pick the perfect corn, peel back a bit of the husk, pierce a kernel with your thumbnail and if it bursts with liquid, you've got a sweet and delicious corn!
Storing corn husk-on retains moisture and keeps the kernels plump!
If you microwave the corn husk-on for 2 minutes before shucking and cutting the top off, the cob will easily slide out without getting corn silk all over the kitchen!
Soak corn in water before putting it over a fire to make the BBQ'd kernels plumper and juicier
Corn Cooked to Perfection
Smokies with Grilled Corn Salsa
Grilled Lime Spiced Corn on the Cob