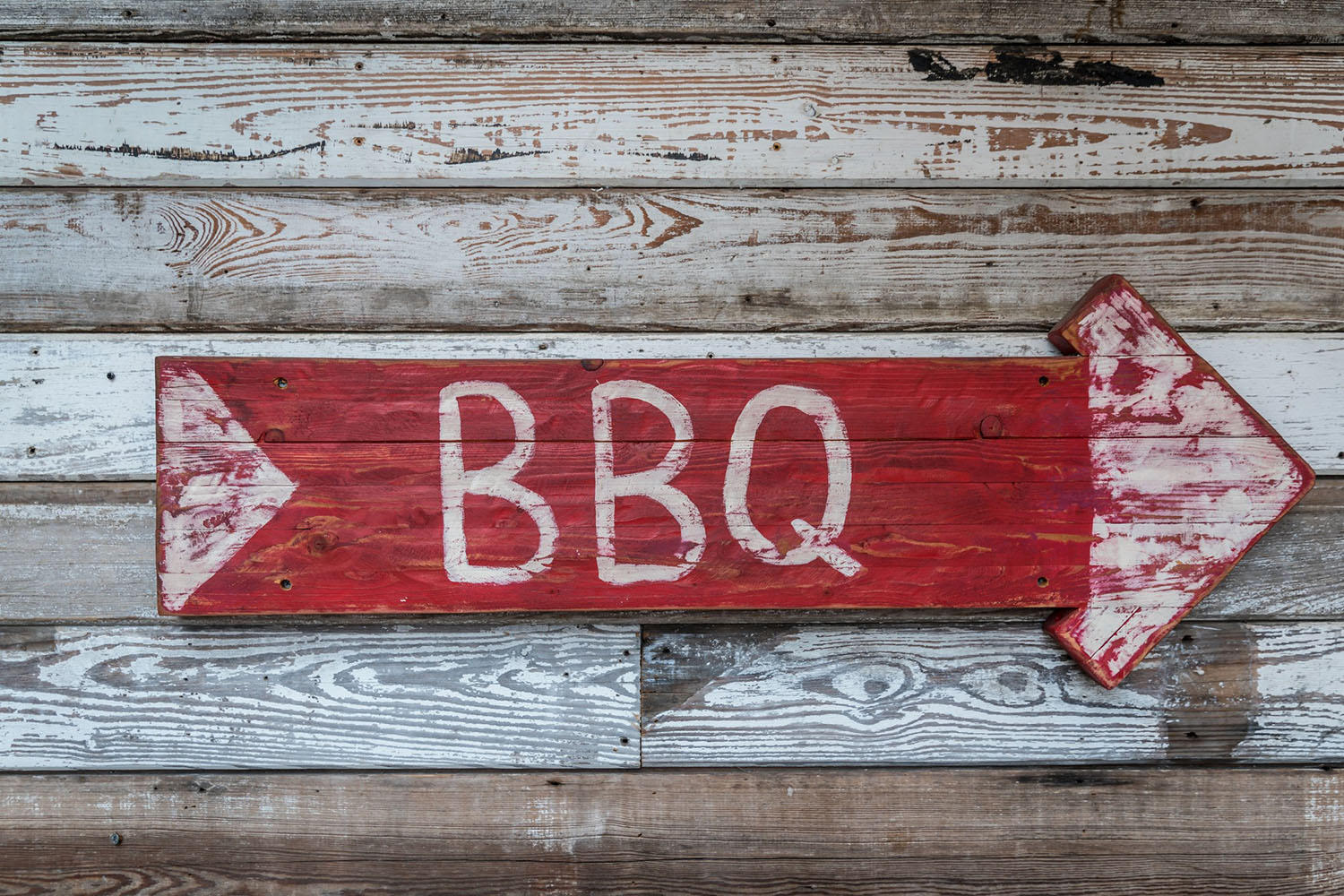 With some simple tips and tasty recipes, you're going to win the long weekend!
Summer is in full swing and what better way to enjoy it? BBQ! Let's get outside and enjoy the warm weather and all the great flavours summer has to offer. Let's start with some tips that will make you the master of the summer grill.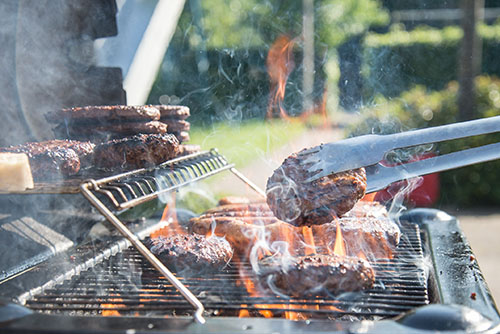 Spice It Up Bold up the flavour of your grilled meat and veggies with flavour. Don't be afraid to season!
Marinate Plan ahead and marinate overnight.
Don't Forget the Veggies A grill basket is every grills best friend. Cook those veggies on an open flame to add some delicious smokey flavour.
Cook With Wood Experiment with cedar planks, wood chips or flavoured wooden skewers to add flavour to your food.
Turn up the Heat A hot grill makes an easy cooking experience.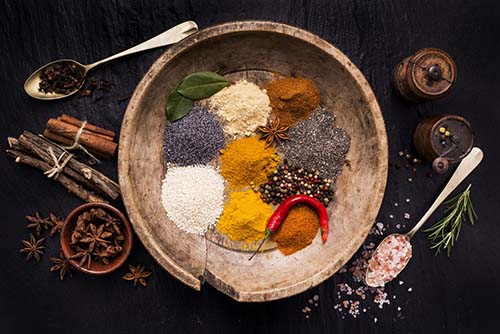 Grilling Chicken to Perfection
We love chicken! It's easy, versatile and hey, it tastes like chicken.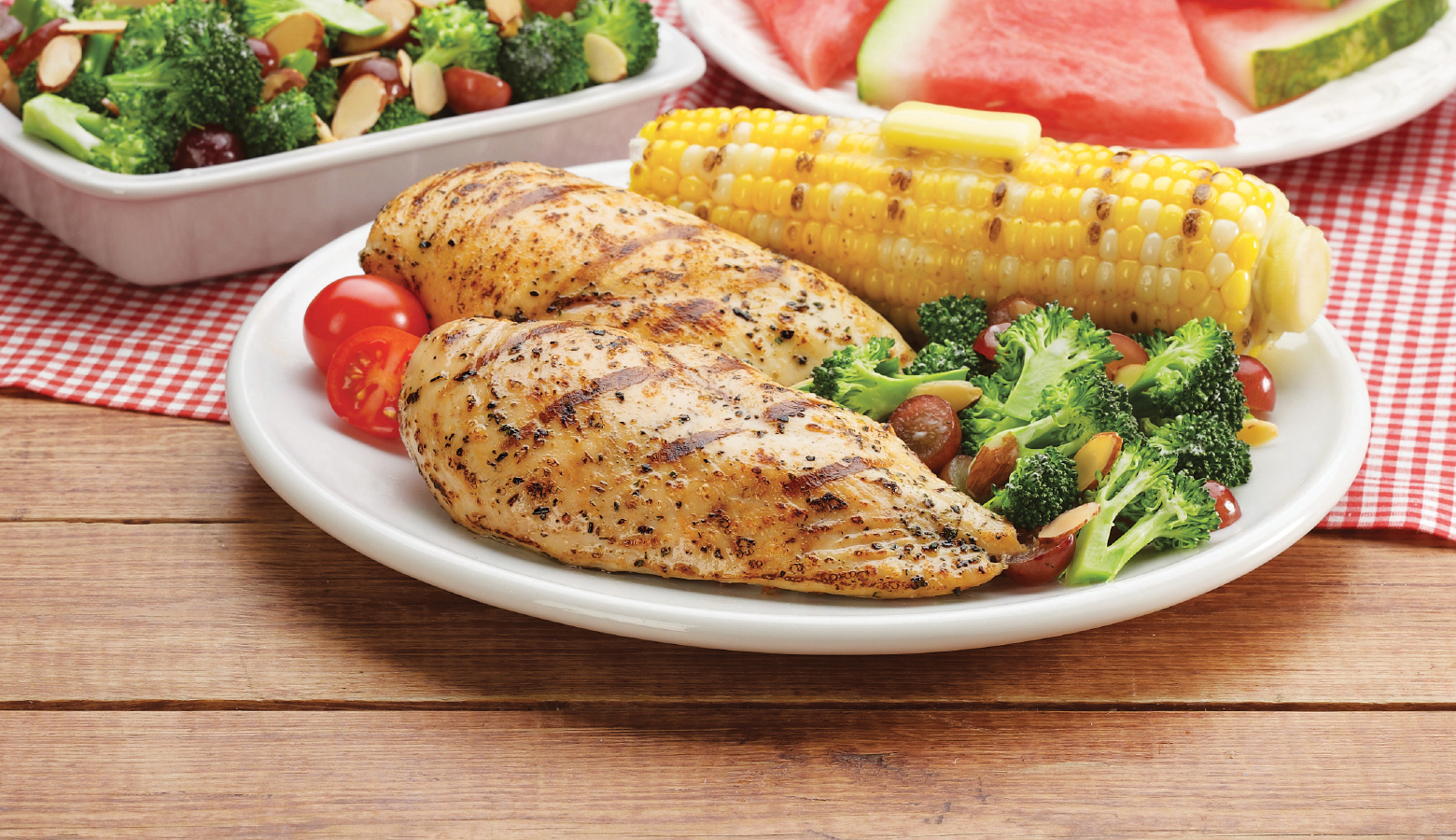 Half/Quarter Chicken- perfect on the grill.
Bone-In Skin-On Breast- full of flavour and great when done on the BBQ.
Bone-In Skinless Breast- spice it up!
Boneless, Skinless Breast- don't forget to marinate!
Those Chicken labels can be difficult to decipher, so here's an easy to use guide for understanding your choices!
How you handle your chicken can be crucial to help prevent cross contamination and illness. Here are some safety tips when handling those fresh or frozen chicken pieces.
Wash hands with warm, soapy water before and after handling raw chicken.
Wash cutting boards, counters and dishes with hot soapy water.
Defrost food in refrigerator, cold water, or microwave.
Use a meat thermometer to ensure food is properly cooked.
Refrigerate leftovers in shallow containers within 2 hours.
Throw out leftovers after 3 days.
Check out this week's easy and tasty recipes!
Grilled Chicken with Peach Salsa & Basil Feta Rice