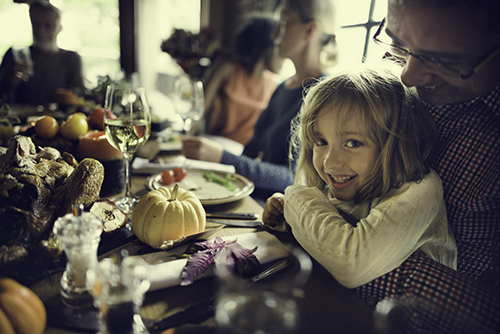 Every family has their own Thanksgiving traditions, and nowadays there is no one way to make a Thanksgiving meal. Mom is gluten free, Dad is pescitarian, and Aunt Peg is vegan.
With changing dietary preferences, ethnic diversity and a shift on how we prepare meals, the Thanksgiving plate is evolving in the most delicious ways!
The Flavour Inspiration
Not a fan of turkey? Hosting for a crowd? Want to spice it up? We want you to get creative. Think about the flavours you love and give them a Thanksgiving twist.
Make it a potluck.
Create a theme and have everyone contribute. Asian, Italian, Hawaiian? The inspiration is endless.
Diversity is the key. With our melting pot of modern Canadian flavours, having everyone bring a traditional ethnic dish is a fun way of learning about different Canadian cultures.
Vegetarian, vegan or plant-based? No problem.
A vegetarian or plant-based menu can take center stage at any feast. Get creative with your flavours and we guarantee no one will miss the meat.
Grill it up!
Turkey rotisserie style? Why not? It frees up the oven for your inspired side dishes and gives your turkey a delicious flavour.
Think outside the turkey box.
Not everyone loves the traditional main course. Serving prime rib or grilled salmon may just knock their Thanksgiving socks off.
Don't forget to set the scene- with a twist.
Take it outside.
If the weather cooperates why not? October is one of the most beautiful months of the year, why not enjoy it? Dress warm and set your table outside. Utilize the fall colours, nature is the best decorator.
Light it up.
Candles, candles and more candles. The soft glow of candles will set the tone for a beautiful, laid back meal.
Safety tip: Never leave a lit candle unsupervised.
The centerpiece.
Flowers are beautiful, but fresh herbs, seasonal fruits and veggies, fallen leaves and twigs can give your Thanksgiving tables a fun vibe and what a great conversation starter!
You Could Win!
We want to encourage you to up your game and makeover your Thanksgiving dinner by adding a twist to traditional dishes and sharing them with us. One lucky winner is going to win big!
Share your unique Thanksgiving meal for a chance to win Thanksgiving Dinner For Life.
Please visit our Facebook page for details!
Check out some of our Twisted recipes