The Perfect Family Picnic
Hello Spring! We are all ready to enjoy some warmer weather (fingers crossed) and some fun family moments. What better way to kick off spring than with a Perfect Family Picnic? Whether you're out exploring a local park, beach or you've unrolled a blanket in your backyard or living room, Western Family has everything you need to plan the Perfect Family Picnic.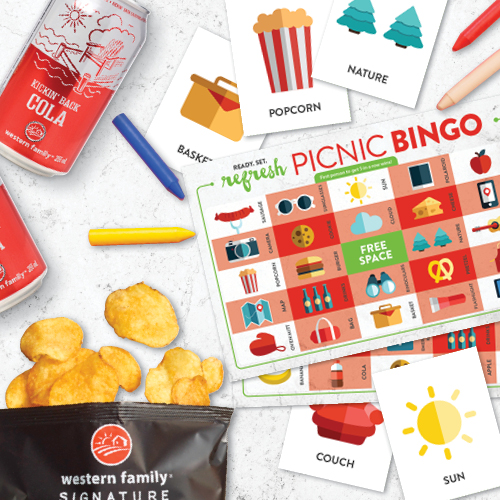 Tips for a Perfect Family Picnic
The Perfect Family Picnic and the fun that goes with it is up to you and yours. Get outside if possible, but don't worry if it's still cold where you are- bundle up and make the most of the great outdoors! Not ready to brave the cold? Indoors can be just as fun and even a little more enjoyable for the little ones.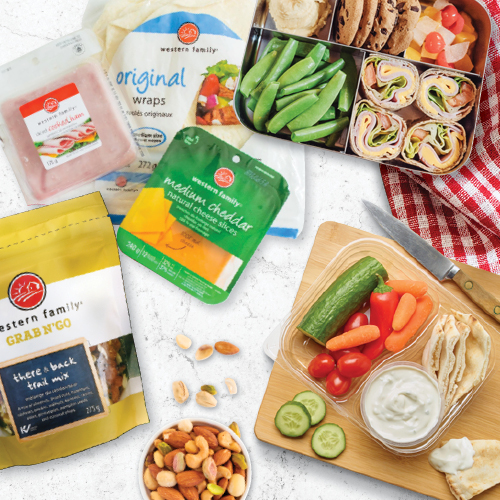 Location! You may need to get creative this time of year, but don't worry, the backyard, your favourite park or even in your living room- a picnic is always fun!
When to Picnic? Anytime is the time for a fun family picnic. Take a break from your day, reconnect and have some fun.
The Picnic Basket A basket, a cooler or a backpack- all are good choices. Hint- something with a lid is ideal.
The Picnic Blanket A picnic table in your favourite park is ideal, but not always available so the next best option is a comfy blanket that can also double as a tablecloth if needed. If you're venturing to a park remember to bring some portable chairs.
The Food! Get ready to picnic indoors or outdoors with your favourite Western Family snacks, dips and drinks. No matter the cravings, you're sure to find a wide variety of delicious, ready-to-eat munchies.
Sun and Wind Protection Hopefully the sun is shining so make sure to pack hats, sunglasses and umbrellas.
Clean Up Make sure that no trace is left behind from your family fun. Hint- remember to bring a garbage bag and some hand wipes.
The Fun Family Game!
No picnic would be complete without a game! We've put together the perfect BINGO game that can be enjoyed wherever your family decides to picnic.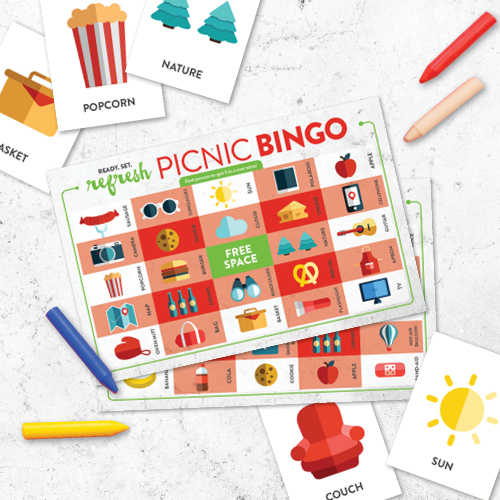 Playing our Picnic Bingo game is simple:
Cut the calling cards into individual cards and place them into a bag or hat. To play, pick a calling card and call out (or show) what is on the card. Players look for that picture on their Bingo card and cover it up with their chosen marker or object. Continue playing until someone gets five in a row and BINGO!
Download the Picnic BINGO game and Calling Cards!
Have fun!