With Easter right around the corner, it's time to start thinking about what's for dinner. A sweet and salty baked ham with a touch of spice will no doubt hit the spot! Find a fully cooked ham along with other quality ingredients for your Easter celebration at your local Save-On-Foods and treat your family or friends to a special meal with amazing food.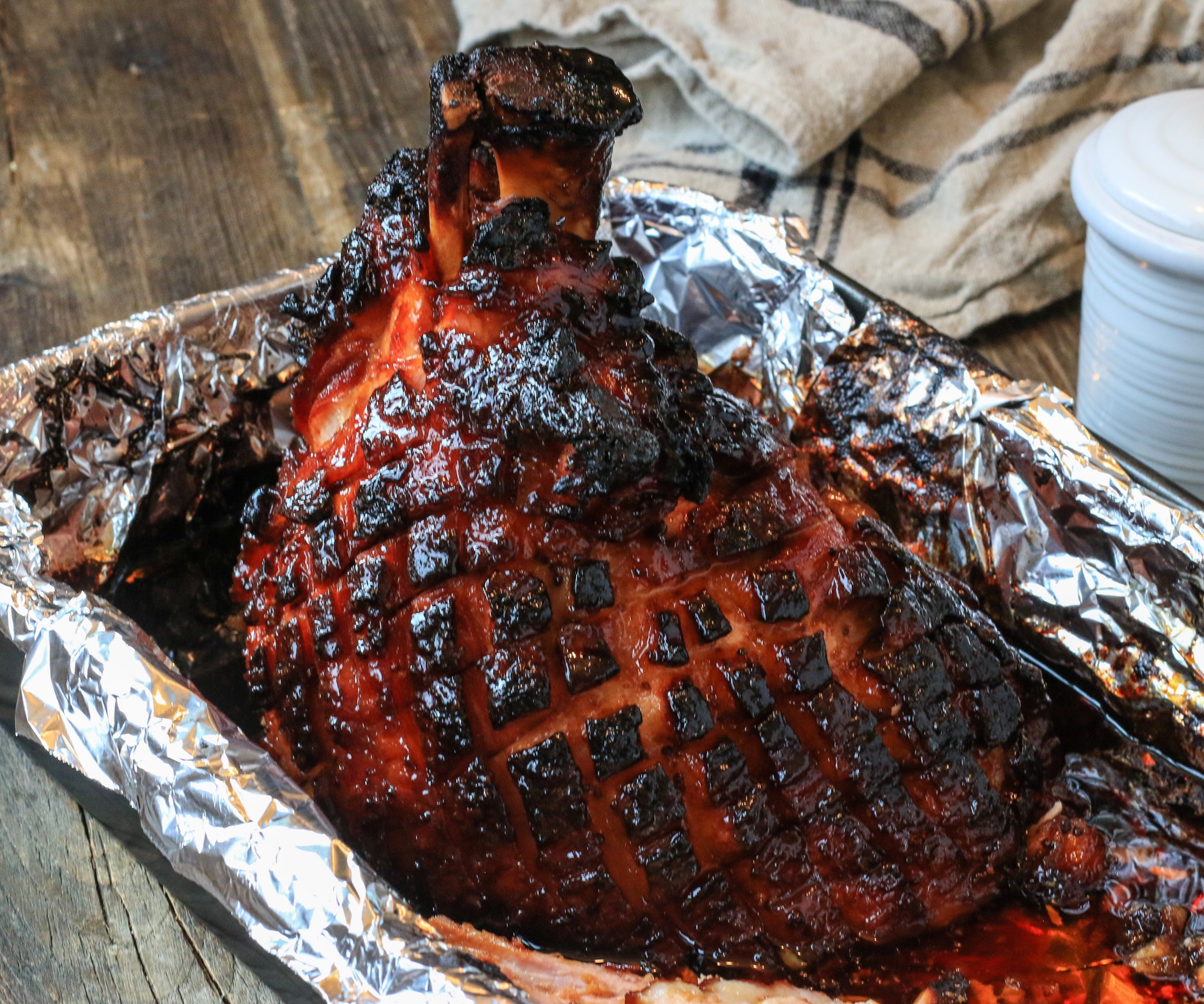 This ham is delicious sliced and served up with mashed potatoes or cauliflower mash if you are looking lighten up your meal.  Throw in some green beans or roasted brussels sprouts and you've got yourself a balanced meal. I used a fully cooked, bone in ham similar to the Ham Shank Portion for this recipe, but I highly recommend the Western Family Signature Ham as well.
The leftover ideas are endless really, but I made some delicious toasted sandwiches the next day. Using a fresh baguette from the bakery, some swiss cheese from the deli, a slather of mayonnaise and mustard and a handful of peppery arugula- it truly hit the spot!
If sandwiches aren't your thing, this ham is amazing in an omelet or chopped up and used in a soup or a pasta dish. On day 3, I cubed up some ham and served it in a classic cobb salad but I was also thinking about how great it would be cubed and added to fried rice. The sky is the limit!
Honey Hot Baked Ham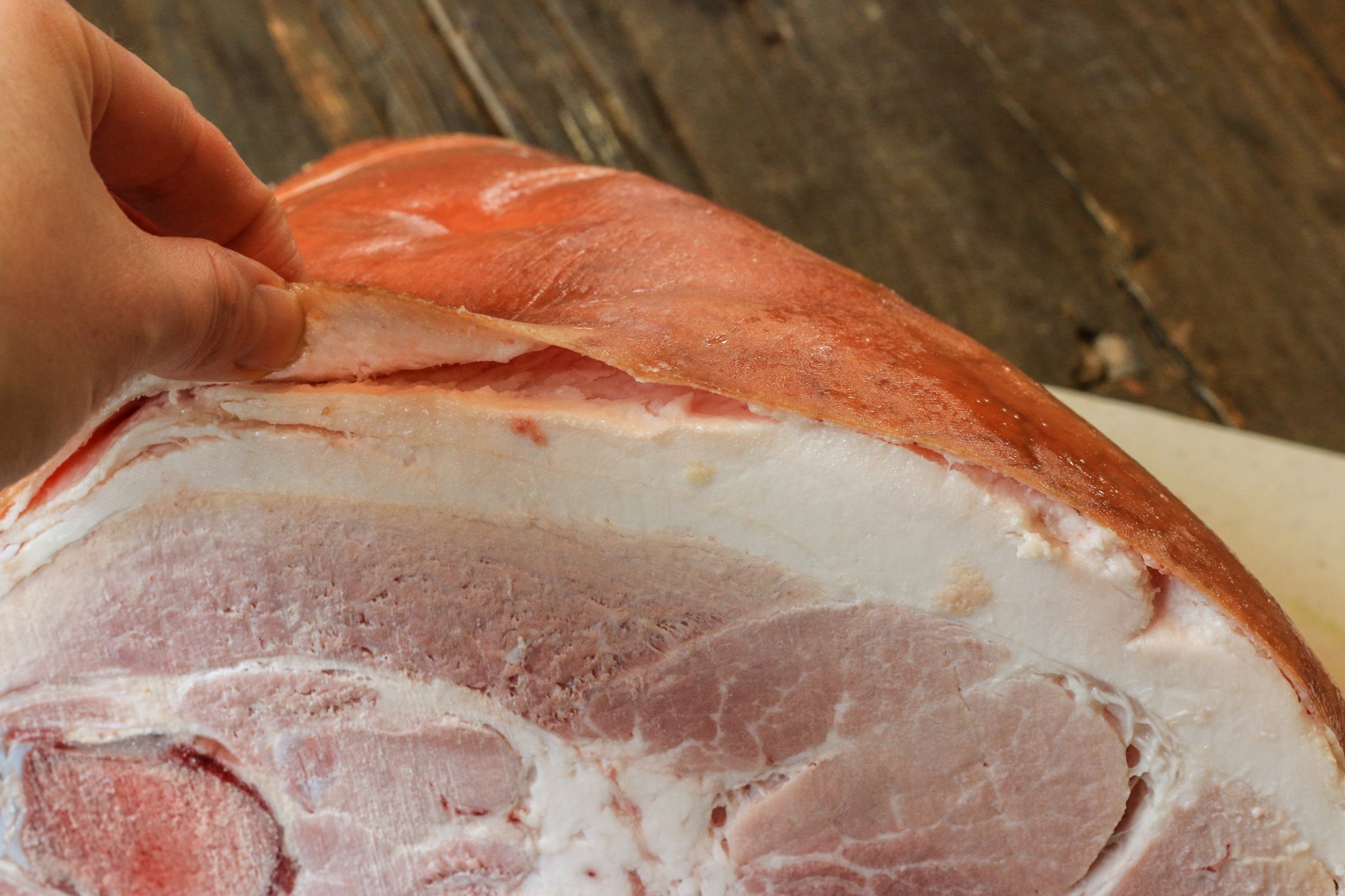 Prep time: 15 minutes
Cook time: 1 hour, 45 minutes
Total time: 2 hours
Yield: 1 10lb ham
INGREDIENTS
1 10lb, fully cooked, bone in ham
½ cup unsalted butter
1 ½ cups honey
½ cup brown sugar
½ cup of your favourite hot sauce (I used Valentina's)
2 tbsp. grainy mustard
1 tbsp. cayenne pepper
DIRECTIONS
Remove the tough outer rind/skin from the ham, while leaving the layer of fact intact. Let the ham rest at room temperature for 1 hour before cooking.
[insert image here of skin on ham]
Preheat the oven to 300F, arranging an oven rack to the lower third of the oven.
Gently score the ham with a sharp knife in a crisscross pattern. Try not to cut all the way through the fat layer, otherwise your nice diamond-shaped pieces of fat will fall right off.
[insert image here of scored ham here]
Place the ham sliced side up in a parchment or foil lined roasted pan. Pour 1/3 of a cup of water into the pan and cover with additional foil or parchment paper, creating a seal. Place in the oven and bake for 40 minutes.
While the ham is baking, start on the glaze. Place the butter in a medium saucepan and heat over medium heat until melted. Add in the honey, sugar, hot sauce and mustard and mix until the sugar dissolves.
Continue to cook, stirring often, until the glaze reaches the consistency of room temperature liquid honey. Keep the glaze warm until ready to use.
Once the ham has cooked for 40 minutes, remove it from the oven and increase the temperature to 425F. Discard the top piece of parchment or foil (that you were using to cover the ham) and pour approximately one third of the glaze all over the ham, using a brush to get the glaze in all of the nooks and crannies.
Place the ham, uncovered, back in the oven and bake for an additional 15 minutes. Remove from the oven and pour an additional 1/3 of the honey hot glaze over top, basting again.
If your glaze becomes too thick, remove some of the drippings from the roasting pan and mix them into the glaze to loosen it up.
Place the ham back in the oven and continue to cook for another 15 minutes. Remove it from the oven and pour the last third of glaze over top. I was feeling brave and so I flipped my ham over at this point to try to crisp up the fat on the other side. Do not place the ham cut side down, otherwise you will overcook and dry out the bottom.
Continue to cook the ham, removing it to baste every 15 minutes until it reaches an internal temperature of 140F. This will take approximately 10-15 minutes per pound of fully cooked ham.
I cooked my 10lb, bone-in, fully cooked ham for approximately 1 hour and 45 minutes total.
If the ham starts to burn in any places during the cooking process, simply cover that section with a bit of tin foil. A little bit of char is to be expected and that's okay! It tastes great.
Once the ham is done cooking, remove it from the oven and let it rest, covered for 15 minutes before slicing. Baste again one final time before slicing and serving!
Need some side dish inspiration to go with this ham?
Check out these related posts:
Elevated Side Dishes for your Easter Meal
About the Author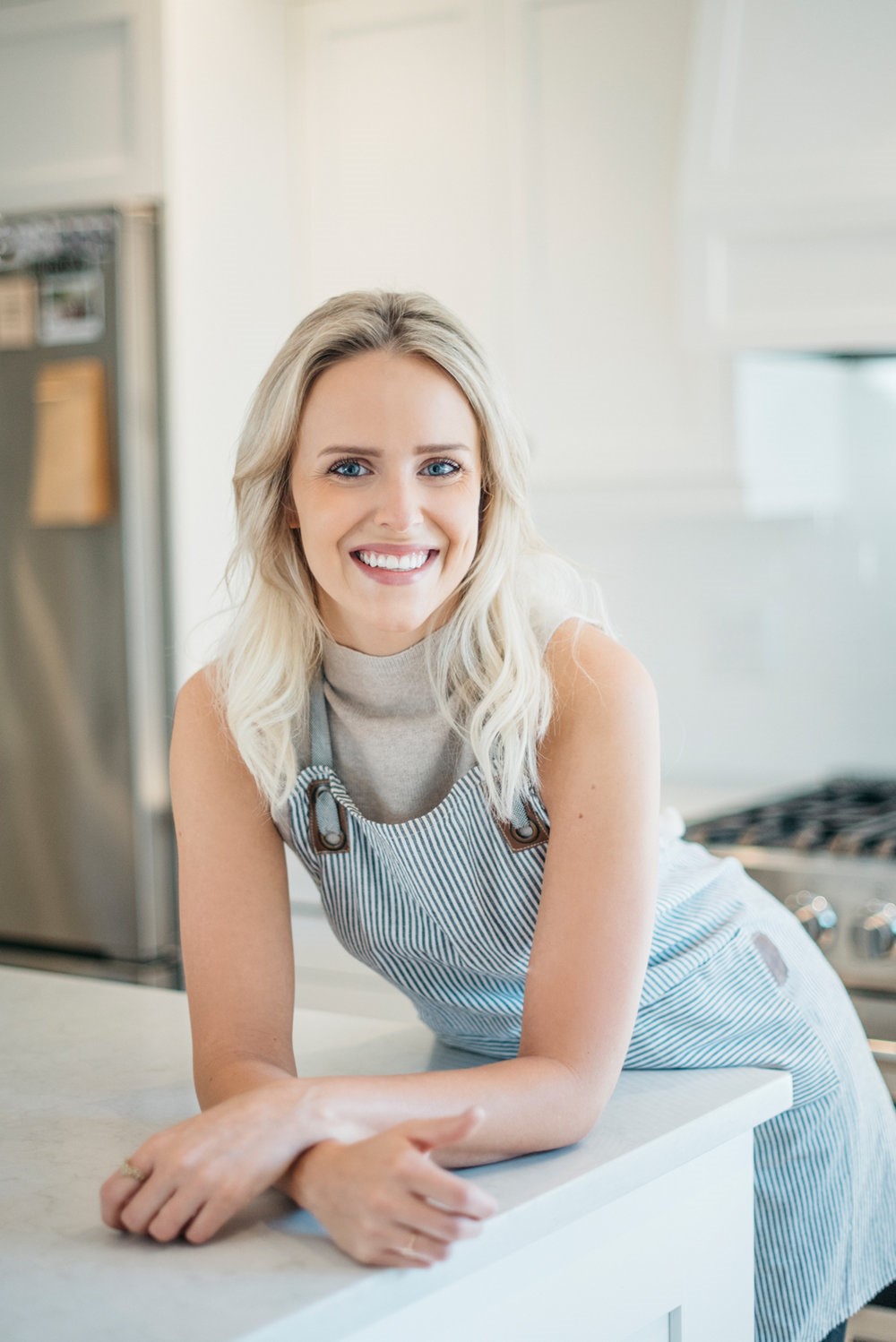 Jillian is the founder of Jillian Rae Cooks and is also the author of The Basic Bitch Cookbook. She is a mostly self-taught cook (with the exception of one-day cooking classes here and there) but has been working with and around food and beverages for most of her life in various roles in the restaurant industry. Full-time, she is a marketing director at a digital marketing agency but is always in pursuit of learning about and exploring her passion in life: food! She was a top 16 contestant on MasterChef Canada Season 4 and as well as a top 10 finalist in the Pillsbury/Betty Crocker Bake It Possible Challenge that aired on the Food Network Canada.