Well 2020 has been quite a year! We're adapting, learning and living with new guidelines almost every day and it has been a challenge, but we want you to know you're doing great!
Let's celebrate THANKS + GIVING
This is the time of year to give THANKS and a time for GIVING. Thanksgiving, with all the food, family and traditions, gives us the opportunity to reflect on everything we are thankful for and to take the time to give.
A Time For GIVING
This is the time of year TO GIVE. Here are some easy ways to give in your community, your neighbourhood, to friends and family:
Surprise a neighbour by leaving a colourful plant or bouquet on their front porch.
Lift a grandparent's spirits with seasonal floral from Save-On-Foods.
Drop a freezer meal on a close friend's doorstep to be enjoyed at a later time.
Send a card to someone you love telling them how much you appreciate them.
Gift baskets are wonderful any time of year, but even better in the season of giving. Fill them with sweet treats, gourmet coffee, cheese, crackers, olives, etc.
Does someone in your family love dessert? Fresh pies from our bakery are sure to lift someone up.

We can all give thanks for the FOOD! We love turkey and all that goes with it. Here are some great tips for the perfect Thanksgiving Dinner!
Choose the turkey!
Organic? Fresh? Frozen? There is no wrong choice, just the right choice for you and yours.
Buy the right size
Add up how many are going to be at your turkey feast, calculate approximately 1 to 1 1/2 pounds of turkey per person, add a few for bones and you've got your turkey weight.
Cook your turkey on seasonal veggies
Create a roasting rack by layering a flavourful base of veggies such as carrots, onions and celery.
Keep it moist!
Try Turkey Brining. This will keep your turkey moist and flavourful!
Cook your stuffing separately 
This will keep your turkey moist as a stuffed turkey takes longer to cook and may become dry.
Let it Rest!
To lock in juices, loosely tent your turkey with foil and let it rest for at least 15 to 20 minutes before carving.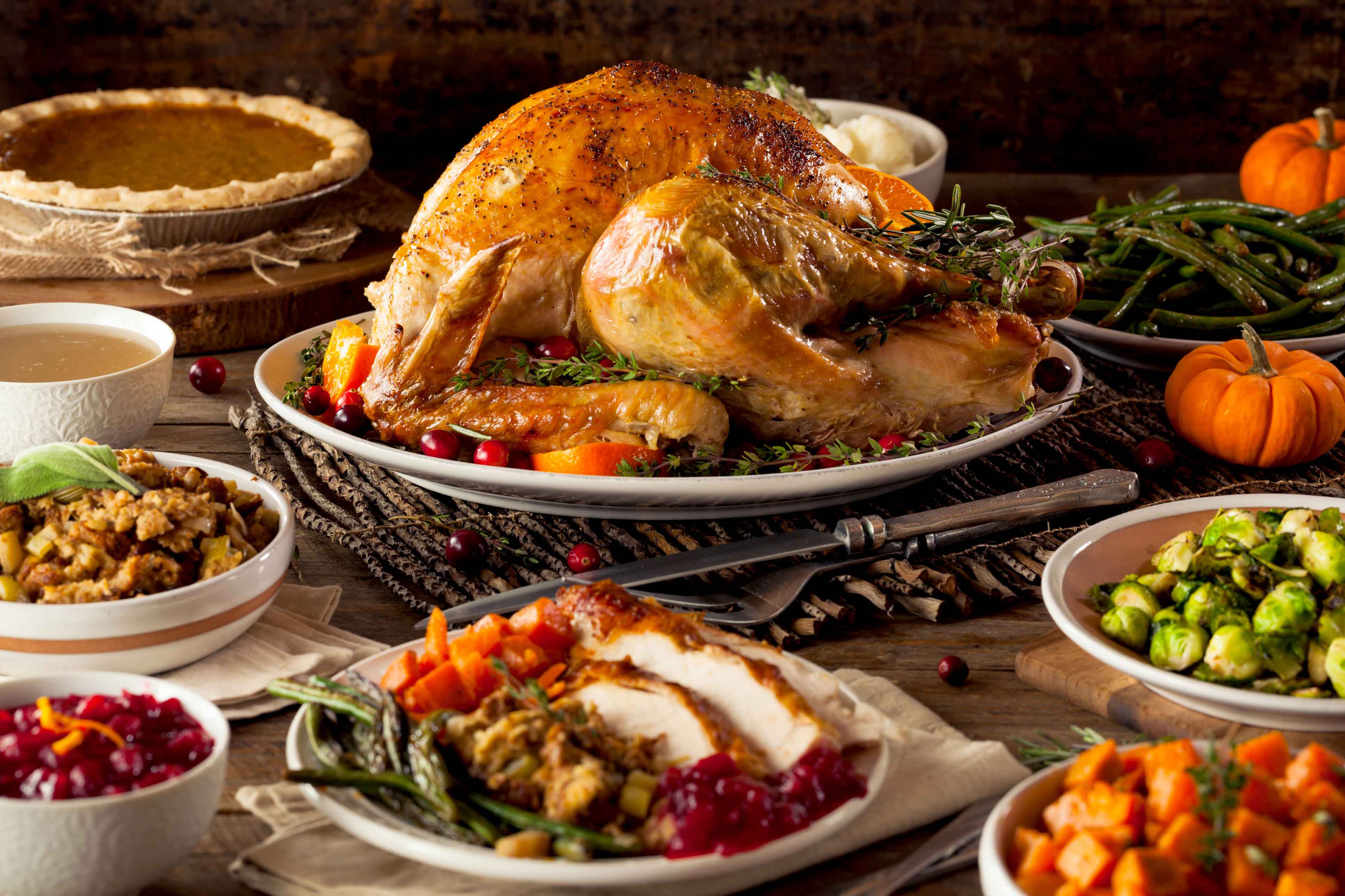 A Time For Giving THANKS 
It's the little things that can make all the difference. Big or little, simple or complex, here are things that we can all be THANKful for:
Simple slice of pie with ice cream
Pj's all day
Seconds
Mom's stuffing
Baking with your kids
Pumpkin spiced lattes
Turkey!
The beautiful fall trees
Family and friends