How is Easter here already?! And this year, it's earlier than usual – April 4, 2021. In years past, my in-laws have always set up an Easter egg hunt for the kids with elaborate clues, money, chocolates, and a feast to top it all off. Oh, how I miss the days of visiting indoors. If setting up an Easter egg hunt seems like a bit of a daunting task, I'm here to put your mind at ease. Save-On-Foods is your one-stop-shop for all things hippity-hop. From Easter baskets and activity books to toys and candy, and this year, they have gone the extra mile to make sure you have a special Easter egg hunt buy providing printable clue cards and a map for some extra special fun.
 EASTER EGG HUNT PRINTABLES
 Here are some printouts you can use for your kiddos to create a super easy Easter egg hunt at home. There are clue cards and a map to go with it! There are two versions of each; one has pre-written clues and the others are blank so you can add in your own clues or map. You can also do what we did and print out both the blank and pre-written clues and introduce a fun twist to the Easter egg hunt. Write down activities in the blank clue cards to keep your kiddos active while hunting the house high and low for sugar.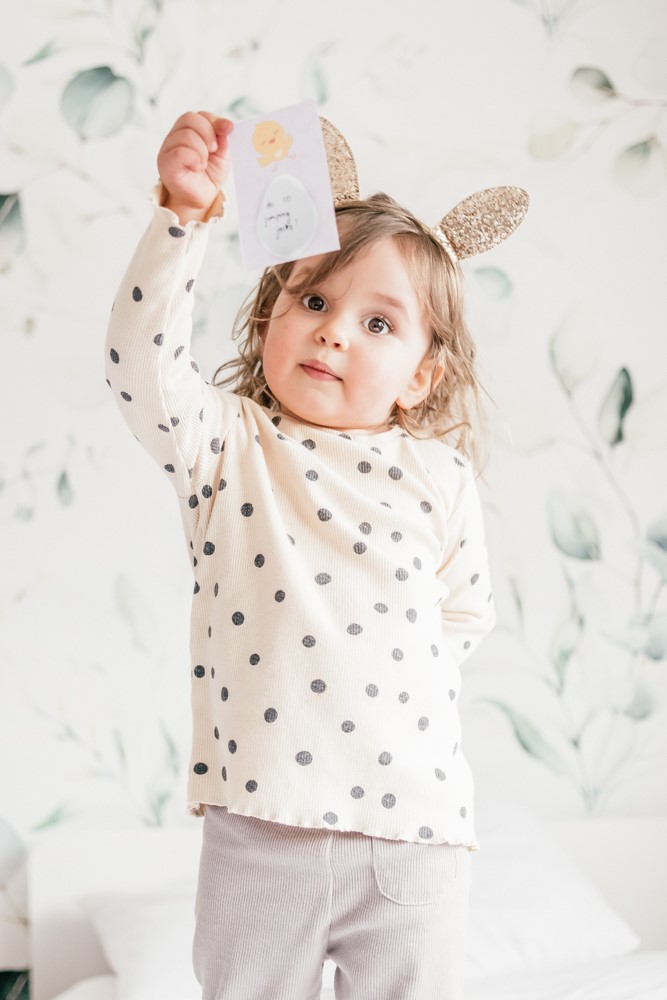 Some ideas to fill in the blank clue cards:
Spring-themed pop quiz questions

Where do carrots grow?
True or False: hares change colour with the seasons
Name a spring flower

Activities

Choose your favourite song and dance to it
Do 10 jumping jacks
Make a sound like a spring bird

Riddles and more

tell a joke
name 3 things that rhyme with egg
spell the word BUNNY
We placed the activity cards along with the clue cards so the kids had to answer a question or perform something in order to receive the next clue. Not only did this make the Easter egg hunt last longer, but the kids got to shake some sillies out before their sugar rush began. It worked out marvellously!
Although we used the blank clues to pepper the kids with trivia, you can totally use them to write out your own clues. Especially if your kids are older and these pre-written clues may be too easy for them. And if the weather is nice? Take it outside!
FILL THEIR BASKETS
We picked up two of these colourful wicker baskets for the kids to collect their Easter treats in and wanted a mix of yummy treats and fun Easter toys.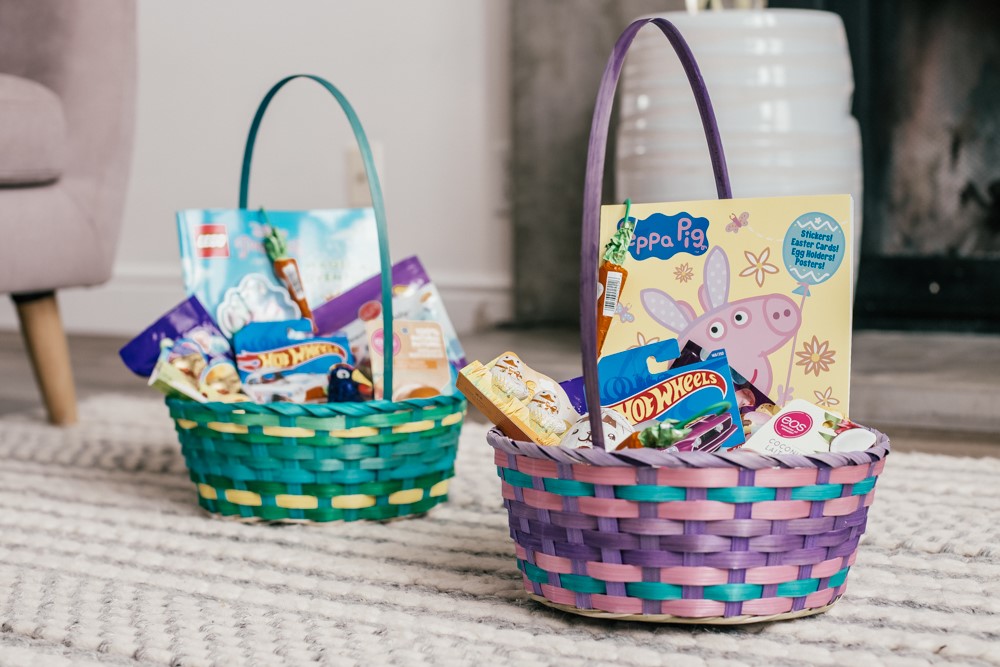 Easter Candy and Chocolate
Candy and chocolate are the obvious choices and you bet Save-On-Foods carries an ABUNDANCE of options to choose from. This is what we decided to get for the kiddos:
Cadbury Mini Eggs (okay, okay these were more for us than they were for the kids)
 Toys and Games
Lego Activity Book
Hot Wheels cars
Extras
Easter Cards
Plastic Eggs (to fill up with your own treats)
Candy-free Plastic Egg Fillers
If you don't want to put yourself through your kid's sugar high (I totally get that), here are some ideas for candy-free Easter egg fillers by using the plastic eggs I listed above:
Money
Stickers
Erasers
Lego pieces
Puzzle pieces
*See the list of toys & games above for more candy-free Easter treats!
 AN EGG-CELLENT TRADITION
 It's hard to tell if the actual hunt was more fun for the kids or the treats! It was such a memorable and exciting way to spend the day at home celebrating Easter. And so simple to put together. Don't forget to download these Easter egg hunt printables to make your Easter super low stress and fun.
Easter doesn't have to be just about ending up with food-coma with your stretchy pants on… although that is half the fun of it, for sure! But remember, you can make this day filled with activity, education, creativity, and best of all, family memories.
You can order everything on the lists above online from Save-On-Foods or head to your nearest store to pick up all your Easter goodies for this year. I love that I only had to go to one store to pick up all these goodies. Save-On-Foods keeps it simple to add in to your normal grocery haul with their amazing seasonal selection. They know how busy we all are, and make it so easy!
Wishing you a happy and safe Easter
 About the Author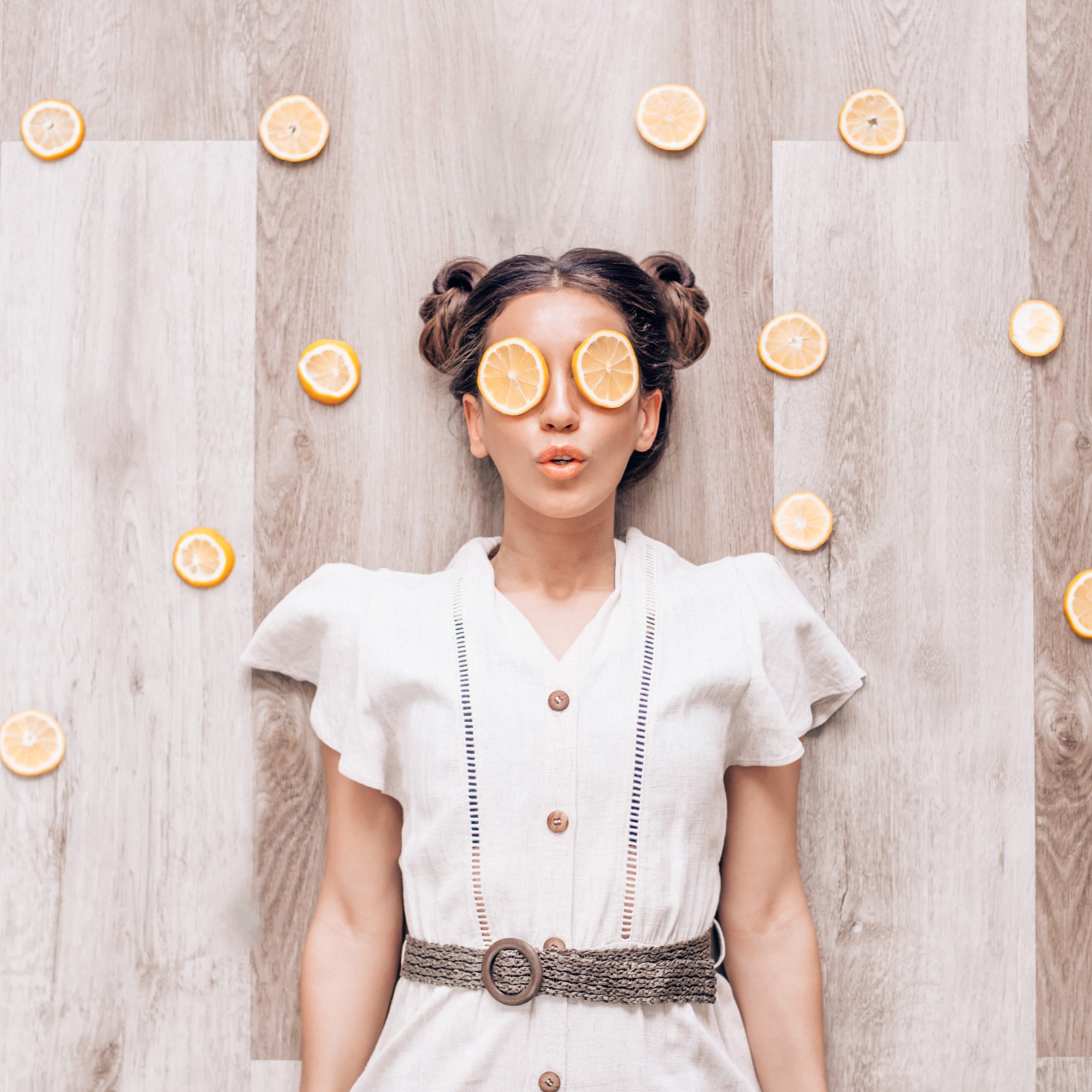 What started as a collection of cute photos of her son on Instagram has now turned into a full-time career. Jasmin works alongside her husband, a professional photographer, and together are raising three young children in Calgary, Alberta. Over the past four years, her blog and Instagram page have become a place of inspiration, reflection, and comfort. She tells her stories through beautiful photos, personal narratives, and dorky mom humour. She loves to share innovative and healthy recipes that are family-friendly and easy to create. You can find her on Instagram @lemons.for.days and see her latest recipes on her blog lemonsfordays.com