Family Moments
Our focus on family continues and we want to help you create amazing family moments at home.
Pizza, Game & Movie Night!
We're continuing our stay home for 2021 so get ready to enjoy an evening of family fun with a Pizza & Movie Night! Western Family has all the ingredients you need to make the perfect pizza and all the snacks and treats to enjoy while watching your favourite movie with the fam. Let's channel our inner pizza chef and get creative! Meat lovers, veggie, seafood, dessert…what pizza will win in your home?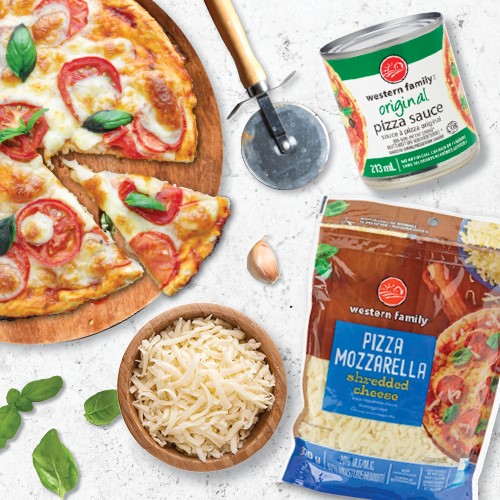 Pizza Making Contest
Put your family's chef skills to the test with a super fun game of pizza-making & tasting. Make things official by downloading our Scorecard and rating each pizza.
We love creative pizza toppings! Some delicious toppings are:
Veggies! Spinach, olives, peppers, onions,
Bacon! Everything is better with bacon.
Pickles- why not?
Tex Mex- get out those refried beans!
Breakfast Pizza? Breakfast meet dinner- eggs, ham and cheese please. Yum!
Add some spice! Give your pizza a kick with a little added heat to your sauce or some hot peppers!
Mushrooms are perfect for a pizza!
Dessert pizza? Add peaches and ricotta cheese drizzled with honey or go full on dessert with peanut butter, chocolate chips and bananas!
It's Movie Time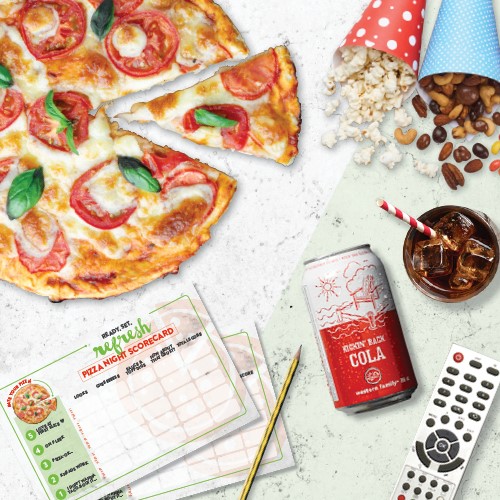 Tally up those scorecards and award the winning pizza chef with the movie of their choice for movie night. Don't forget the snacks! Western Family has got you covered with all the yummy sweet and savoury snacks to make movie night extra delicious!
For more Family Moment dinner ideas from Save-On-Foods, please visit Quick, Easy Dinners