At Save-On-Foods, we love Pork!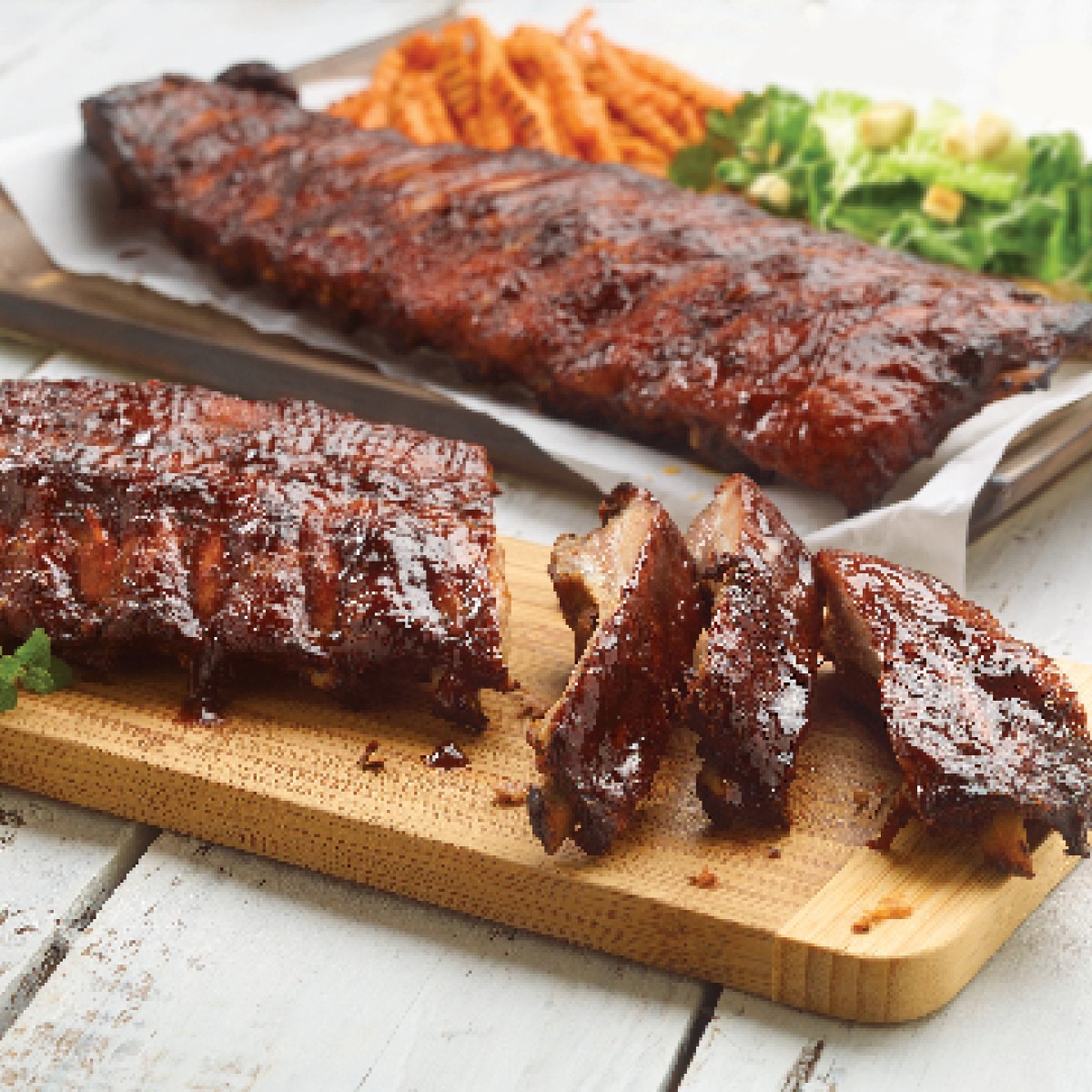 Pork-tastic Perfection!
Does cooking pork leave you a bit intimidated or are you cooking the same go-to cuts of pork? Don't worry, we are here to help! We have a go-to guide on cuts and some delicious recipes that will have your mouth watering! You're going to be cooking to Pork-tastic Perfection!
Pork Cuts
Pork Side Ribs Also known as Spareribs or St. Louis Rib (centre cut only). Tender, juicy and meatier than back ribs. This thick cut comes from the belly of the pig and is a perfect choice for all slow-cooking methods. -Paired best with a herded potato salad, polenta, or collard greens
Riblets This is one of the most popular cuts of pork used by many restaurants and butchers. Riblets are cut from the first 2-4 ribs smaller to chuck ribs. They are typically meaty and flavorful making a great addition to any occasion. Riblets cut this way are delicious when slow-cooked to perfection. –Paired best with home cut fries, and a honey glaze
Shoulder Blade Country-Style Also known as boneless country-style ribs. Can also be cut from the loin rib-end (boneless or bone in). Country Style ribs are an excellent value-cut choice that delivers tender and juicy results every time. They have a lot of fat marbling and the texture and flavor are close to rib meat found on pork spare ribs and baby back ribs. -Best when dry rubbed and oven baked, served with a nice light salad
Pork Belly, Skinless Sometimes called, side pork, this cut may also be offered with skin. Pork belly cut into short rib portions are an excellent alternative to family-favorite short rib recipes. Belly short ribs are extra meaty delivering tender, juicy results when slow-cooked to perfection. -Great in Asian inspired meals and best with a sticky flavorful glaze 
Pork Shoulder Blade Steak, Boneless Other names for it are pork butt, or capicola steak. These are one of the most flavorful cuts available and highly valued in the Japanese market. Perfect for all show-cooker methods and great slowly baked in the oven. -Paired great with seasonal vegetables and a herbal marinade
Cooking Tips
Grilling
To prevent pork from sticking to the grate, scrub grates clean and coat with vegetable oil or a nonstick vegetable oil spray prior to using.
Do not use sharp utensils that may pierce the pork when flipping, as piercing allows flavor-filled juices to escape. Use spatulas or tongs for turning.
Sugar-based sauces tend to burn if applied too early. Baste during the last few minutes of cooking.
Complementary Flavours
Different pork cuts vary on flavour, but as a general rule pork goes beautifully with apples, think apple sauce of course. To elevate your pork dish even more, think of savoury rubs with any of the following: 
Fennel
Chilies
Garlic
Rosemary
Sage
Thyme
Seasoning!
Seasoning is a must for pork to keep it from tasting boring and bland. Salt, pepper and garlic should be your seasoning go-to's! Salt rubbed into pork will also help crisp it up.
Enjoy these flavorful pork recipes for easy, delicious meals!