You don't have to break the bank to make delicious food, and it's especially possible when making a good old fashioned BBQ. Whether you're cooking burgers and hot dogs for a family gathering, or grilling steaks for "date night," your BBQ can truly reach a new level simply by opening your mind – and your pantry – to some new ideas. Your guests will love your new twists and companions for old favourites. Even better, these ideas don't take a lot of time and can make your dishes even more flavorful. Check out the easiest – and tastiest – ways below that will be sure to earn you the reputation as best BBQ host on the block!
A quick pickle will go a long way
You've surely had dill pickles on a burger or relish on a hot dog. And as much as I love both, that's just scratching the surface for what pickling can do for your plates. Pickling is a quick way to bring new and interesting flavours to mains and sides alike. The acid of a pickled vegetable or fruit is a natural fit to heavier or richer proteins often found around the grill. Even better, pickled items can be served warm or cold, offering a great contrast to something right off the grill.
The first thing to know about pickling around the BBQ pit is that it doesn't have to take long to do. I loved my grandmother's pickles too, but we don't have time to store them for weeks to gain flavour and texture. Instead, our quick pickles can be served in less than an hour (although if you can, let them store for a day or two, as the flavour will be more pronounced).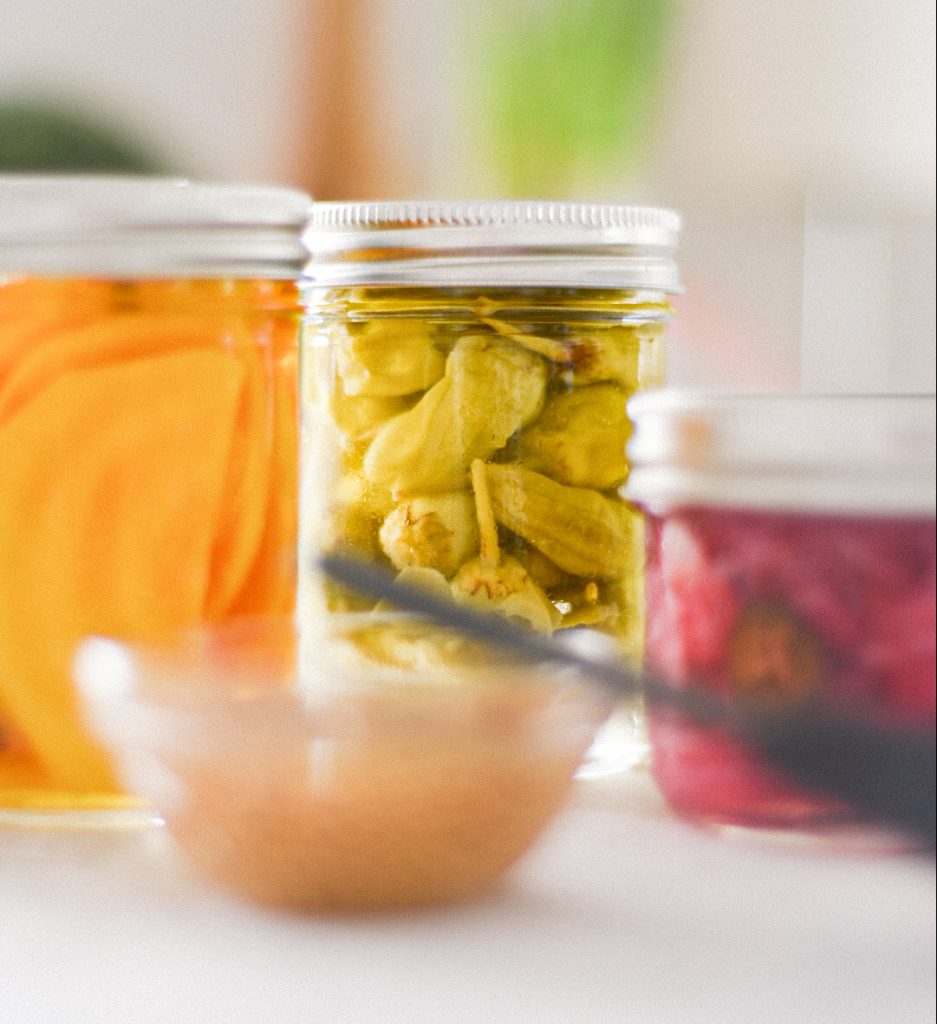 Almost any vegetable you have in the fridge can make for a great-tasting pickle. To make a quick pickle, boil one cup of water, a cup of vinegar with a tablespoon of salt and a tablespoon of sugar. Any type of vinegar works (white, apple cider, white wine, rice wine). Add various flavours like peppercorns, bay leaves, garlic, ginger, or fresh herbs for a hint of different flavours. Boil until sugar and salt are dissolved, pour over your veggie of choice, seal and chill until ready at the grill.
Make your own marinades for flavour and tenderness
In my own experience, I've seen that some of the best grill masters around the world do not often utilize marinades. My experience has also been that once they take a walk on the wild side of pre-soaking their meats, they never go back.
Marinades help break down the connective tissue in meat to make it more tender. This means that some of the less expensive yet flavorful cuts like sirloin and eye of round can become soft and succulent when properly marinated. Additionally, a good marinade can infuse extra fat (yum, tasty!) and flavours to make even the blandest piece of protein extra delicious.
The best marinades, and those that do the best job tenderizing the meat, are made from three parts fat and one-part acid and then you add your flavour. The fat should be a neutral oil and the acid should be a citrus or vinegar. The fat is what imparts more taste and flavour while the acid is what makes the meat tender.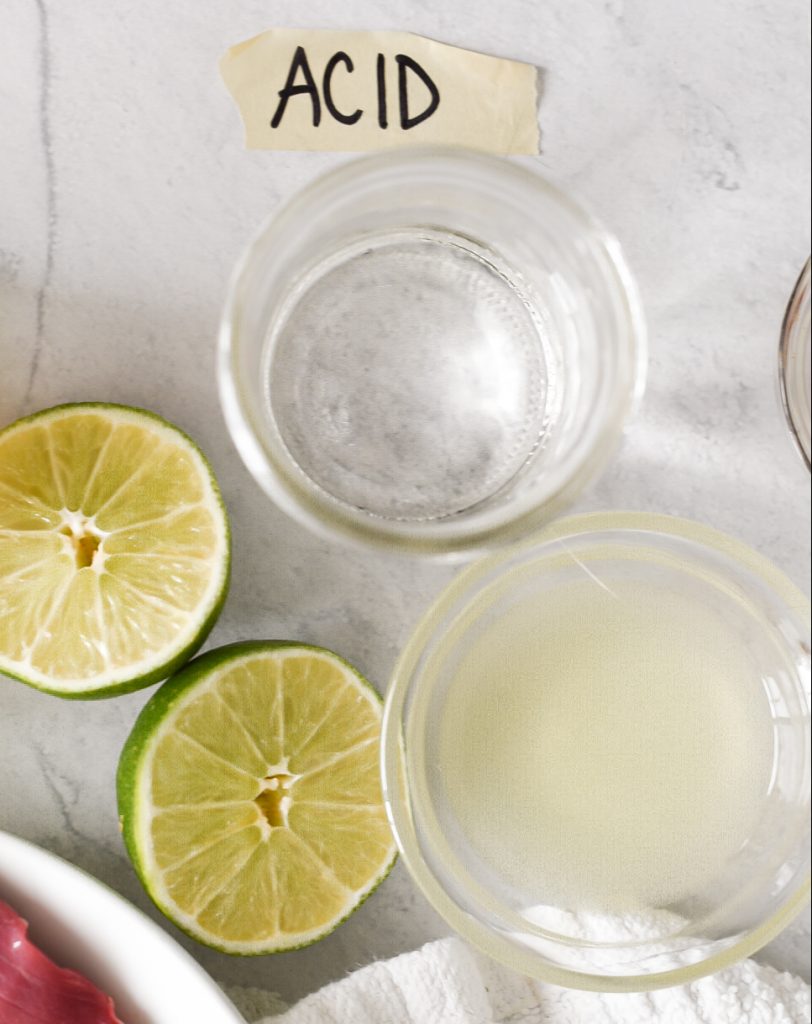 My favourite way to make a marinade takes things a step further by adding spices above and beyond simple salt and pepper. Fresh leafy herbs like thyme or rosemary, bright flavours like ginger or clove, even fresh fruits and veggies like jalapeno or orange slices can give your marinade an extra lift.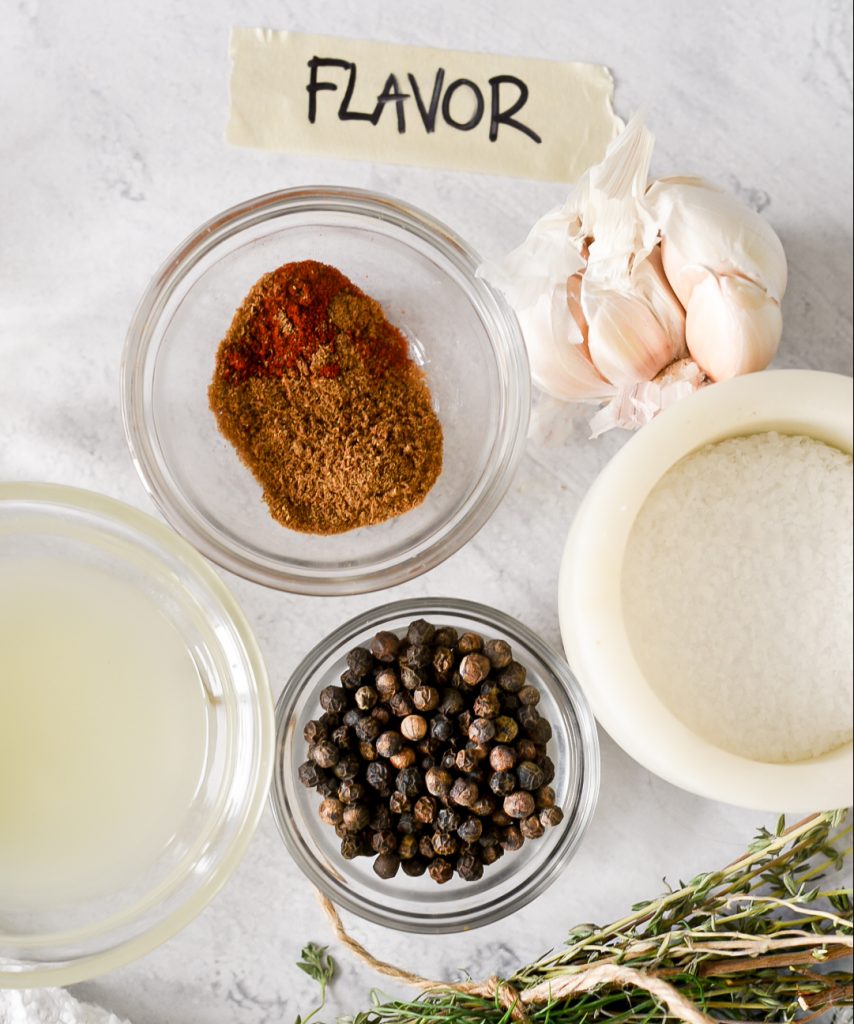 Combine your ingredients in a bowl and mix then pour over the meat in either a freezer bag, Tupperware, or bowl. Seal/cover and chill until just before you fire up the pit.
Brining chicken or pork for an extra tender and juicy outcome
Some cooks don't realize that brining chicken or beef has several benefits that make it worth taking the time to do. For starters, brining makes the meat extra juicy which is a plus all on its own. But all that extra juice also offers protection against burning or overcooking the meat. Whereas proper seasoning is a "must" when BBQing, did you know that brining the meat infuses a flavour from the inside? To have a great tasting piece of chicken or pork you'd be doing yourself (and your guests) a favour to brine it first.
Perhaps the best thing about brining is that it is super simple and requires only a handful of common ingredients and a little time. A basic brining mixture can be made with 4 tablespoons of salt to 4 cups of water. You'll need to make enough to cover the meat in a bowl or pot, but the ratio is still the same. Boil the salt in some water so it melts first then add to the rest of your measured water.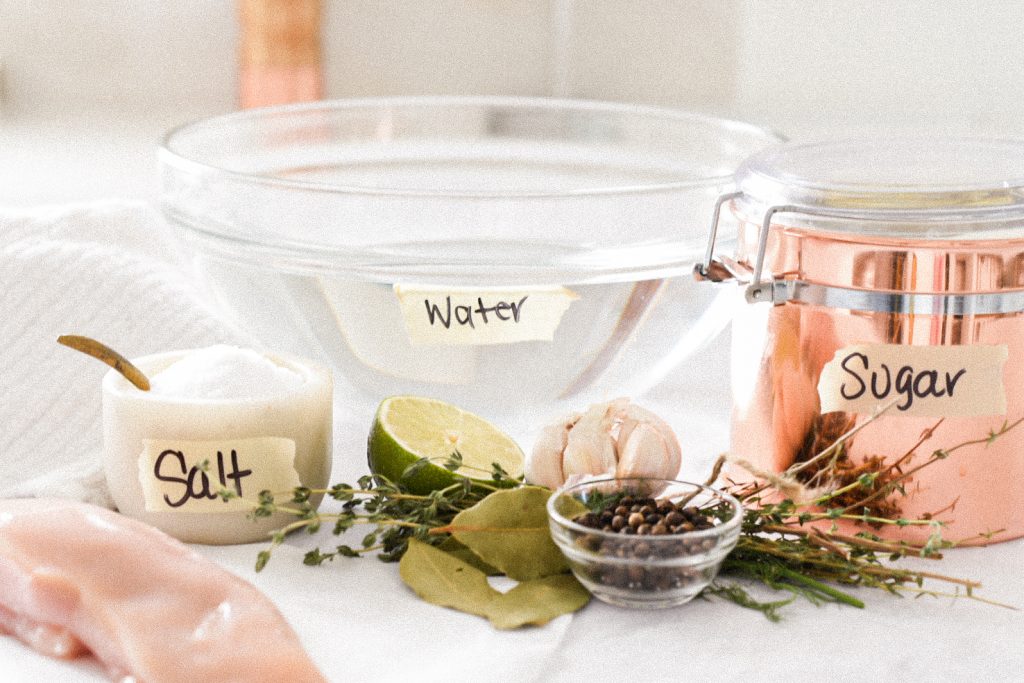 Add in sugar, lemon, bay leaves, peppercorns or other goodies to impart slightly different flavours and you're off and running. Try a little garlic or some onion for an extra pop. Let the meat stay submerged in the brine for at least an hour – 4 to 12 hours is ideal – and you're ready to go. The result? A juicy piece of chicken or pork for you and your guests to enjoy.
Bringing it all together for an amazing BBQ
Taking your BBQ to the next level doesn't require expensive ingredients and it doesn't come from any hidden secrets. A great BBQ is about taking what you have and getting the most out of it. That means pickling on the side to add some acid and punch. It means marinating to make meats tender if they are touch. And it means brining to take a piece of chicken or pork and really make it great.
These super-simple additions to your BBQ style will make your next backyard event memorable not just for those that gather around your table, but also for you as the chef.
About The Author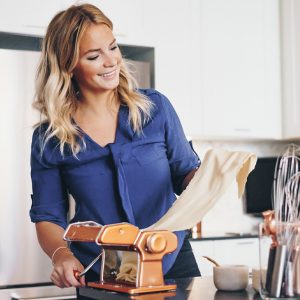 Thea Van Herwaarden is a Vancouver-based food blogger and on-air talent known worldwide. She has appeared on both Canadian and American television, acted as a national campaign spokesperson for major lifestyle chains, and serves currently as a brand ambassador for a wide range of food and home brands. In 2017, her skills in the kitchen landed her in the "Top 2" spot on Master Chef Canada. Following that, her version of a nduja ricotta tortellini made it on the menu of Jamie Oliver's restaurant, Jamie Italian. Thea has since then launched her own brand, Théasty, where she showcases global tastes and travel, national and international restaurants and recipes, as well as lifestyle tips. All of this is shared with her loyal 19K followers on Instagram, and on her blog.